News and events for the School of Graduate Research at RMIT University.
HDR Bulletin
SGR publishes a monthly HDR Bulletin to update HDR candidates, supervisors and other research staff of HDR related issues.
Special events
RMIT has a range of partnership arrangements including Joint PhDs and RMIT Collaborative PhDs.

RMIT - Shut Up and Write!
Three Minute Thesis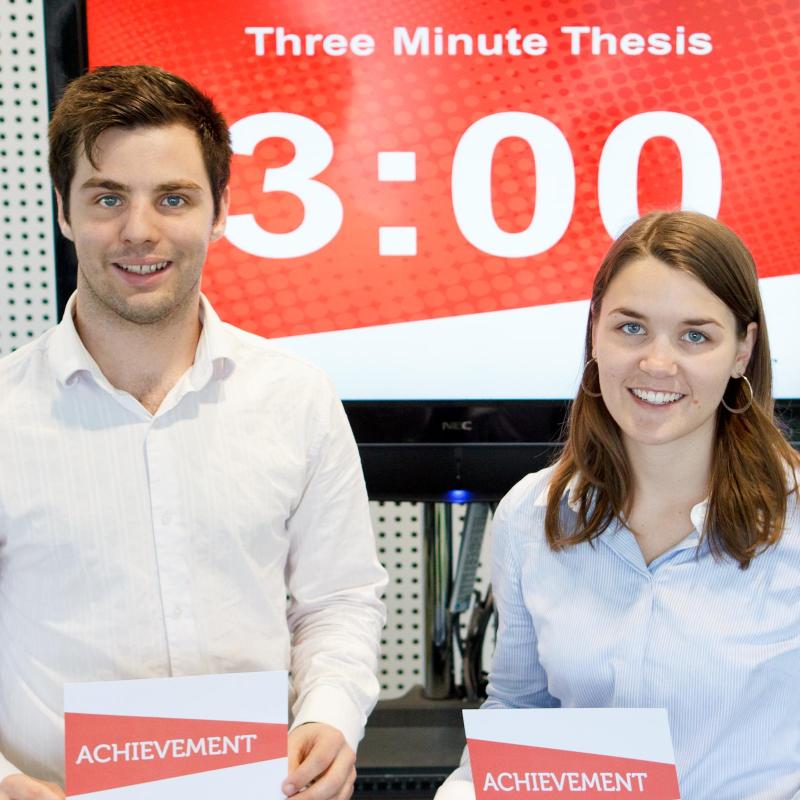 The 3 Minute Thesis competition challenges Higher Degree by Research candidates to present a compelling oration on their thesis and its significance in just three minutes.
Don't miss out

Three Minute Thesis
Upcoming Events
In Pursuit of "Positive Peace"
31 May 17
This public lecture is presented by RMIT University, the Institute for Economics and Peace, and The Rotary Foundation.
You are now viewing content in a pop-up style. Click escape to return to the page
Close
/