Vocational Business Education Program
Teaming up with Accenture and Salesforce, together we've launched a customised Trailhead for Students program to increase employability of our students benefiting organisations from upskilling students in technology.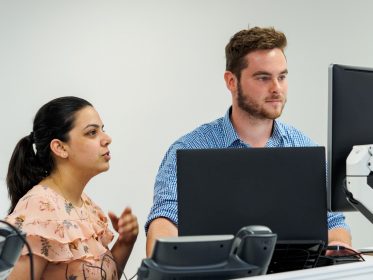 Business and Strategic Consulting
The Graduate School of Business and Law (GSBL) at RMIT University provides a range of post-graduate programs in business management and law. From complex legal strategies to large consulting projects, our students are trained to develop solutions and bring value to real business problems. 
Fastrack Innovation Program
Fastrack successfully launched in 2007 and continues to be a pioneering initiative today. Offered as a university-wide elective available to all students, our program partners can propose innovative challenges that are large-scale and have significant and social impact. An exclusive program that includes selected students to work with industry, the program is valuable to any organisation looking for a solution to grow their business.
Interested in getting involved?