The School of Media and Communication cultivates rewarding relationships with industry, cultural and community partners. We work with you on collaborative projects, workforce development and research.
RMIT ABC Fact Check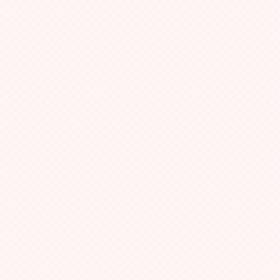 The School of Media and Communication and ABC News have partnered in a joint publishing venture to produce the award-winning news service Fact Check.
The RMIT ABC Fact Check partnership is a nonpartisan, non-profit collaboration that aims to reduce the level of deception and confusion around the public policy issues and debates.
It will scrutinise the factual accuracy of claims made by influential figures, including politicians, lobby groups and organisations made in TV ads, debates, speeches, interviews and news releases.
RMIT ABC Fact Check researches and publishes Fact Checks and Fact Files with content published through the ABC's Digital platforms.
It is headed by Director Russell Skelton, a Walkley Award-winning journalist who founded and ran the original ABC Fact Check from 2013 until mid-2016.
Journalism academic staff, students and alumni are working with the team to research the emergence and value of Fact Check journalism in today's media landscape.
The assembled RMIT ABC Fact Check team are an anchor tenant in the new RMIT Media Precinct, an industry-leading studio, teaching and production facility.
The partnership aspires to apply the best practices of both journalism and academic scholarship to further public knowledge and understanding.
Student placements and projects (Work Integrated Learning)
The School's Work Integrated Learning program sees industry play a key role in program development in addition to education, training and work experience. We collaborate with our industry partners on placements (internships), postgraduate research internships, and studio projects. Find out more about placements and projects, or make a request.
Recruit our students and graduates
Work opportunities for all current RMIT students and Alumni can be promoted by RMIT Careers and Employability via the RMIT CareerHub online jobs board. If your opportunity is a paid role suitable for students or graduates in a specific Media and Communication discipline or level (e.g. postgraduate), we can also distribute this to directly students via their Program. To register a paid role suitable for a specific type of student in Media and Communication please complete the Student Internship and Work Opportunities enquiry form.
Research partnerships
Working with RMIT School of Media and Communication can give you access to specialised research expertise for your organisation. Benefits include connections to outstanding researchers, access to collaborative funding schemes through the Australian Research Council, promotion of outcomes of research, as well as exposure to commercial opportunities. Our School's research centres have a national and international impact in their specialist areas.
Centre for Communication, Politics and Culture
Digital Ethnography Research Centre
Centre for Game Design Research
Short courses and commercial training in Media and Communication
We have an enviable reputation in Media and Communication short courses and customised training. Our ongoing program of over 50 short courses is specialised in all forms of writing, online communications, video and audio production, web and app design and more. We also provide bespoke workforce training solutions for corporate groups, giving you access to industry experts, cutting-edge equipment, up-to-date course content and convenient Melbourne locations.
Browse our upcoming short courses
Make an enquiry about RMIT Short Courses or Corporate Training: enquiries@rmit.edu.au
Subscribe to short and single course news
Industry advisors, mentors and speakers
Program Advisory Committees (PACs) work to deliver on program structure and content which reflects the changing nature of the media and communications industry. PACs comprise members from relevant industry partners and bodies, as well as teaching staff. In addition to working on PACs, our corporate, professional and not-for-profit partners and collaborators are also frequently involved in the delivery of our speaker programs for courses, studios and events. If you are an industry professional with leadership experience you can also support students to explore their career options in your field through RMIT's Career Mentoring Program. Make an enquiry: mediacomm.wil@rmit.edu.au
The School's non/fictionLab offers well-established and prestigious writers' residencies including the Writers Immersion and Cultural Exchange Program (WrICE), and McCraith House Writers' Residencies. These programs support writers to make a large contribution to scholarship in the School.
Awards, sponsorships and scholarships
The School of Media and Communication acknowledges academic excellence by awarding prizes for outstanding performance in its courses and programs. This activity is made possible by the generous sponsorship of industry partners, professional bodies and private individuals. In addition to awards and prizes, sponsorship opportunities also include named scholarships, alumni activities, industry-based research projects and named facilities and equipment. Make an awards or sponsorships enquiry: mediacomm.wil@rmit.edu.au
RMIT Alumni
There are more than 24,000 RMIT School of Media and Communication alumni around the world, making significant contributions to their communities and professions. Our alumni network is an incredible group of people, who all have the shared experience of studying at RMIT. As a member of the alumni community, you can stay connected and access a whole range of benefits by updating your details.
Venues and facilities
The School of Media and Communication boasts state of the art facilities and equipment which can be used for industry collaborative projects and research. These include the RMIT Design Hub, television studios, sound recording studios and photography studios; an on-air radio studio and chromakey (greenscreen) studio; multiple edit suites, games labs and the multi-purpose Radio Theatre. The opening of the media precinct in RMIT's New Academic Street (NAS) in early 2017 will deliver additional specialist facilities to the School.
Industry events and news
RMIT students showcase their talent at nearly 40 events throughout Melbourne between October and December. Industry are invited to end of year exhibitions, screenings, performances and panel discussions for our certificate, diploma, degree and postgraduate students. The School of Media and Communication also produces a quarterly newsletter for Industry.
Make an events enquiry: mediacomm.wil@rmit.edu.au
Subscribe to the Media and Communication Industry Newsletter