The collected works of architecture
Renowned Australian architect and RMIT Adjunct Professor, the late Peter Corrigan (1941-2016), left his mark on Melbourne in myriad ways, including RMIT's Building 8 in Swanston Street. His wife Maggie shares her memories following the family's gift of documents and books to the RMIT Design Archives.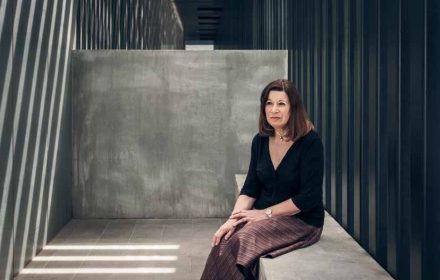 The designs of Phillip Zmood
Automotive designer and RMIT alum Phillip Zmood, who helped conceive some of Australia's most iconic cars, donated a collection of works to the RMIT Design Archives last year for an exhibition.