Women in engineering: A bright future
An increasing focus on women in STEMM careers has seen more women enter industries traditionally dominated by men. But engineering remains one of the toughest sectors for women to crack.
Dual accolades for Madhu Bhaskaran
Professor Madhu Bhaskaran's work in the field of flexible electronics has been recognised with two significant honours.
Meet Suelynn Choy: Satellite navigation expert
Cattle and sheep herding could be getting a lot easier thanks to RMIT's Associate Professor Suelynn Choy, whose research is at the forefront of intelligent transport systems.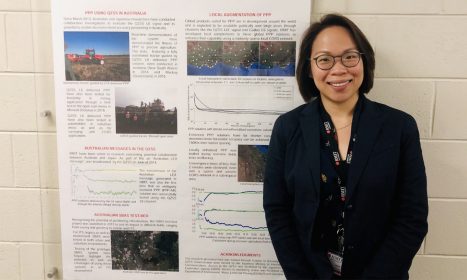 Meet Dayanthi Nugegoda: pollution detective
Professor Dayanthi Nugegoda's expertise in environmental toxicology is playing an important role in managing the balance between industry and the environment.