Accommodation information for delegates attending the 2017 International Conference on Field-Programmable Technology.
There are dozens of hotels, apartments and rooms close to the venue. The few listed below are all minutes away from the venue except the University College, which is a pleasant 15 minute walk. Other accommodation options are available.
Please contact the hotels directly for your accommodation needs and mention ICFPT when you book.
CITY TEMPO Apartments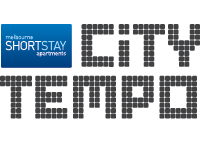 Ibis Melbourne Hotel and Apartments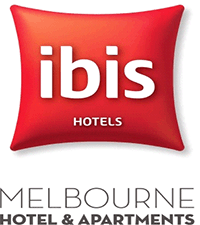 Address: 15-21 Therry Street, Melbourne 3000 (view on Google maps)

Ask for the best rate around $140 per night in a standard room. Delegates are welcome to book their accommodation directly with the hotel.
A 24 hour cancelation policy applies to all reservations. Any bookings cancelled after 6.00pm the day prior will incur a charge equivalent to one night's accommodation. A credit card will be required to secure the booking.
Mention FPT 2017 Melbourne.
Telephone: +61 3 9666 0066
Brady Hotel Central Melbourne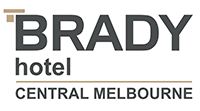 Address: 30 Little La Trobe St, Melbourne 3000 (view on Google maps)

Attendees to the conference have access to 10% off the Best Available Rate with rates from $134 per night.
Brady Hotel is a 4.5 star hotel and is only a three minute walk to RMIT Building 80 where the conference is being held. To access the discounted click here, select dates and the discounted preferred rates will display.
Alternatively call reservations at Brady Hotel on +61 3 9650 9888 and quote RMIT to access the discounted rates.
Milano Serviced Apartments

Address: 8 Franklin St, Melbourne 3000 (view on Google maps)

One Bedroom Executive Apartment for$145.00 each night for a minimum 3 night stay or $159.00 a night for a single night stay.

Guests wanting to book with Milano Apartments can e-mail on info@milanoservicedapartments.com.au or call on +61 3 9926 8200 and quote RMIT FPT 2017 to get this offer. Guests will be required to pay one night's accommodation tariff as a deposit at the time of booking.
Telephone: +61 3 9926 8200
Fax: +61 3 9926 8299
Email: info@milanoservicedapartments.com.au
Web: www.milanoservicedapartments.com.au
University College

Address: 40 College Crescent, Parkville 3052 (view on Google maps)

Offer: availability for members of your group (up to 25 rooms) only between 7 December and 18 December. Enter promo code ICFPT2017
Reasonably priced accommodation close to major universities and a pleasant 15 minute walk from the conference venue.
114 rooms, including double, single, en suites, shared bathrooms and self-contained apartments. Access to facilities including washers, dryers, lounge, communal kitchen, dining room and library.
Rates with membership at $115 p.a. (incl. $75 joining fee).
Telephone: +61 3 9349 9115
Email: admingh@graduatehouse.com.au
Web: www.unicol.unimelb.edu.au/

Gold sponsors
Silver sponsors

Bronze sponsors
Co-sponsors