Travel and visa information
Travel and visa information for delegates attending the 2017 International Conference on Field-Programmable Technology.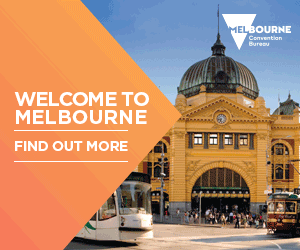 Welcome to Melbourne in 2017 - you'll be glad you made the trip. Sydney might have its Opera House and Bridge but Melbourne is the undisputed "Queen of Cool". Stylish, arty Melbourne is a city that's both dynamic and cosmopolitan, and proud of its place as Australia's cultural capital.
Airport
Melbourne Airport operates 24 hours a day, seven days a week, providing passengers with the maximum flexibility in scheduling domestic and international travel. Visitors can take advantage of many low cost carriers, wireless internet, 24/7 wheelchair assist service and a dedicated foreign language and group arrivals desk. The Airport is curfew free, it has no additional arrival or departure tax for flights in and out of Australia and provides trouble-free transfers (single international and domestic terminal precinct).
More information about Melbourne Airport

24/7 airport to hotel transportation
The SkyBus express bus service to the city operates 24/7, every 10 minutes. The journey takes just 20 minutes and costs AU$18 one way and AU$35 for a return fare **
Taxis from Melbourne Airport to the city center will take 20 minutes and cost approximately AU$45 for a one-way fare. **
Visa Information
All travelers to Australia, other than New Zealand citizens, are required to obtain a visa. Australia's Electronic Travel Authority (ETA) allows entry for over 30 countries and enables delegates to spend up to three months in Australia.
ETA visas are issued within seconds of being requested through computer links between the Department of Immigration and Citizenship, travel agents, airlines and specialist service providers around the world. The cost is AU$20 **.
More information about ETA visas
Visa assistance
For all Visa enquiries, support and assistance with applications see: http://www.immi.gov.au.
See also General Information for visa applicants fact sheet (PDF, 44 KB, 2 pages) and Visa options for conferences, seminars, trade fairs or expos fact sheet (PDF, 75 KB, 4 pages).

If you need an invitation letter for ICFPT 2017 visa application, please fill out this Google form.
** Correct 5 June 2017. Fares and charges subject to change - please check latest details.
Gold sponsors
Silver sponsors

Bronze sponsors
Co-sponsors