NEWS
Fact Check: Without a home
Despite sustained economic growth, the latest figures show that homelessness in Australia has continued to rise. ABC Fact Check investigates.
Homelessness is on the rise in Australia, according to the latest data from the Australian Institute of Health and Welfare (AIHW) and the Australian Bureau of Statistics (ABS).
The data reveals some 116,400 Australians are without a home, the highest number since the Census of Population and Housing first began estimating the prevalence of homelessness.
Homelessness is the loss of a sense of security, stability, privacy or safety, or the ability to control your living space. The ABS categorises homeless people according to their living situation.

The latest figures show that, despite sustained economic growth in Australia, homelessness has continued to rise, with a 14 per cent increase in the number of homeless people since 2011.
The increase cannot be pinned on population growth alone as the rate of homelessness has also increased, from 47.6 people per 10,000 Australians in 2011 to 49.8 in 2016.
Number of homeless by state
Who are they?
Homelessness is most common among young Australians, with 58 per cent of homeless people aged 34 or younger, while only 46 per cent of all Australians fall within that demographic.
Indigenous Australians also remain vastly overrepresented. Despite making up less than three per cent of the Australian population, Aboriginal and Torres Strait Islanders account for 20 per cent of the homeless population.
Most commonly, homeless Australians reside in severely overcrowded dwellings, where nearly half (44 per cent) seek shelter. One in every 14 homeless people lives on the street.
Where are they?
NSW has both the largest and fastest growing homeless population, showing a 37 per cent increase in the number of homeless people in the five years to 2016, and a 27 per cent increase in the rate of homelessness.
Numbers of homeless people in the Northern Territory, Western Australia and the ACT have all fallen, while the proportion of Indigenous Australians who are homeless continues to decline. The number of homeless children aged 18 and under is also declining.
Thirty two per cent of Australia's homeless population lives in NSW. Other states and territories account for 21 per cent (Victoria), 19 per cent (Queensland), 12 per cent (the Northern Territory), 8 per cent (Western Australia), 5 per cent (South Australia) and 1 per cent each in the ACT and Tasmania.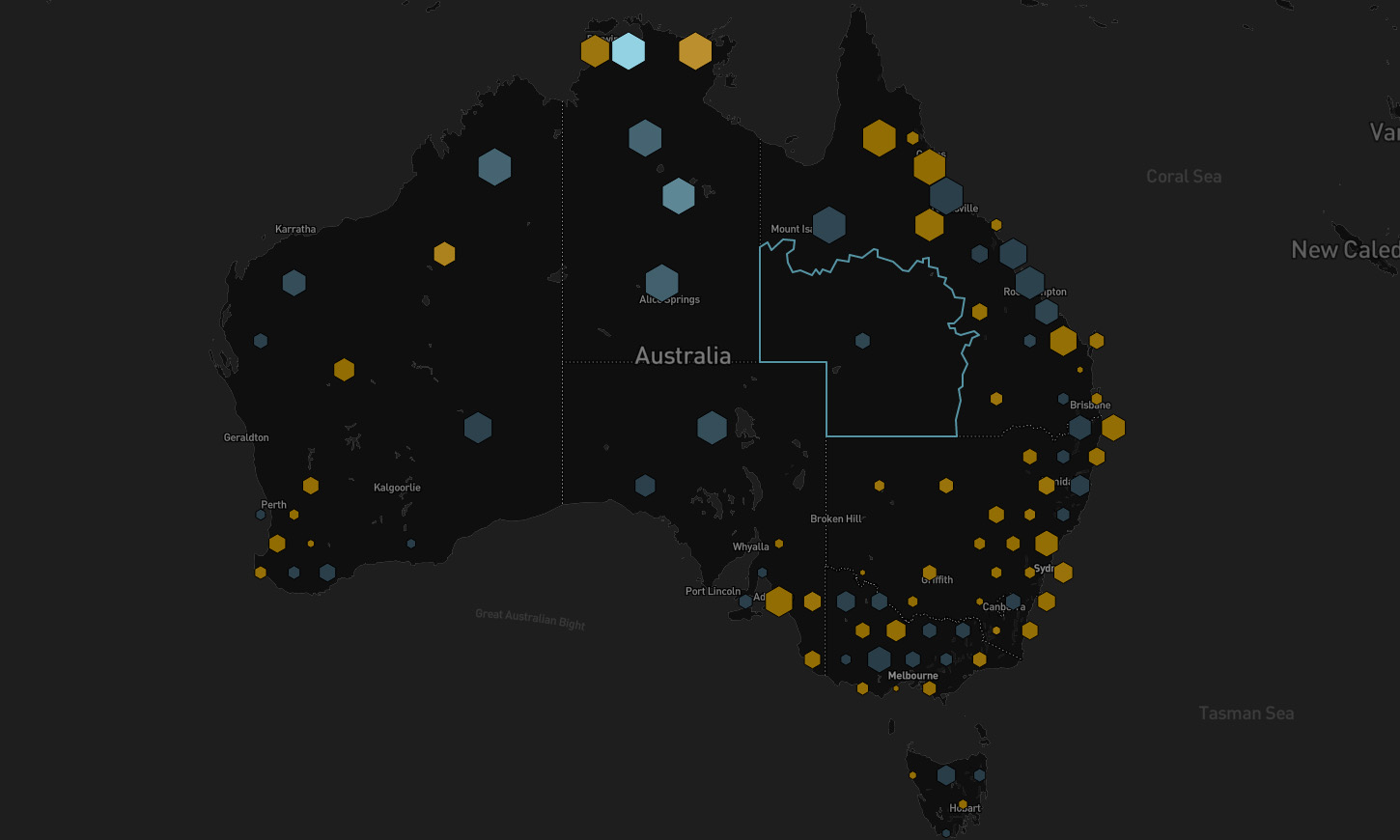 View Fact Check's updated interactive fact file based on the latest ABS census data and AIHW data to see how the distribution and rates of homelessness have changed over time: Without a home: ABC Fact Check interactive map