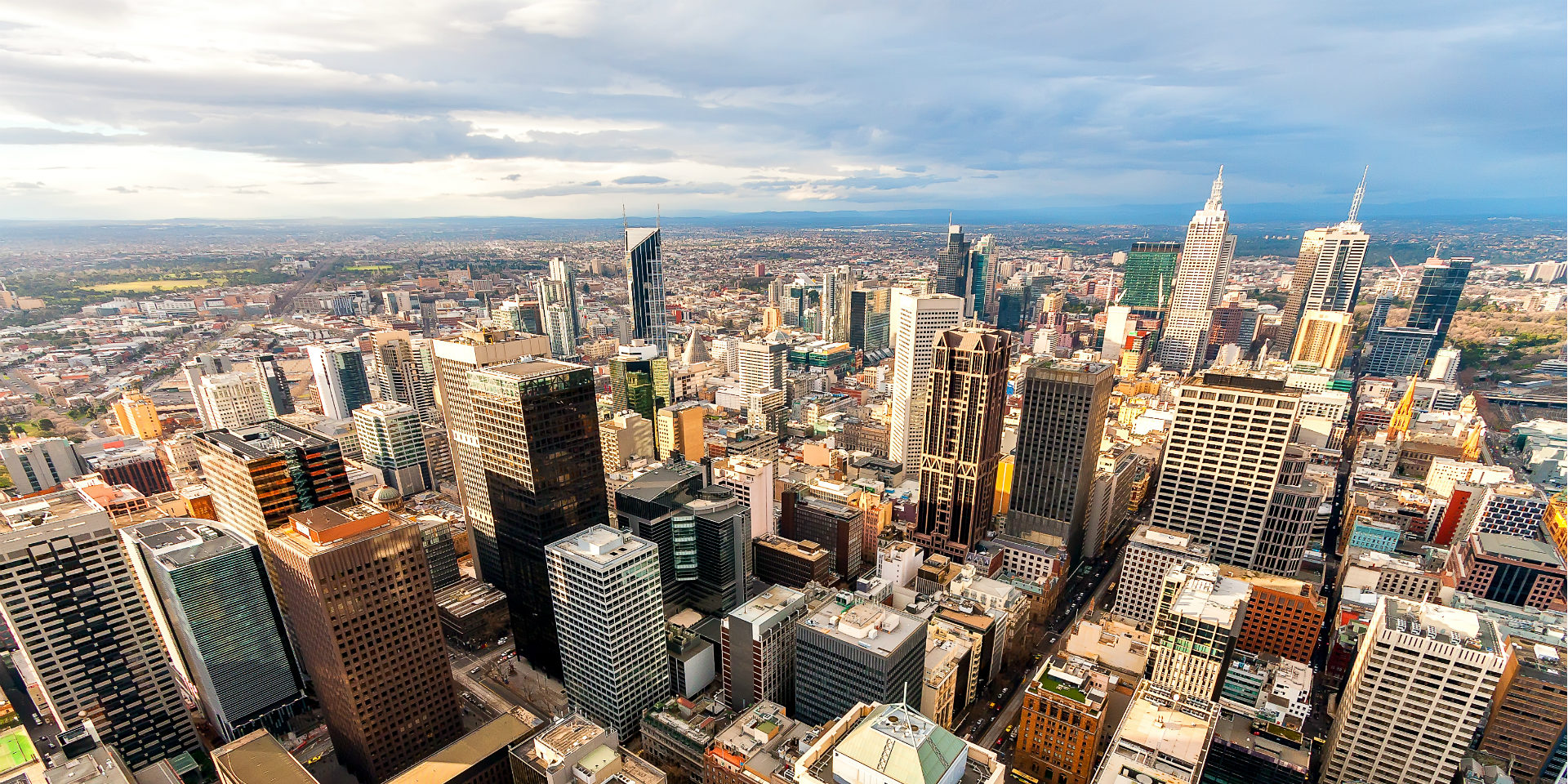 Ageing infrastructure and the pressures of a population boom
When the West Gate Bridge was finally completed in 1978, Melbourne's population was just under three million.
Expansion in the west had necessitated the bridge build, which was designed to carry a strict number of vehicles and last up to 150 years.
But since then, development and population growth has increased beyond initial forecasts, to the point where heavy vehicles are no longer allowed to use the bridge.
Many of Melbourne's bridges, buildings, sewerage systems, transport systems and highways were built in the late 19th century or during the post-war boom.
In light of the increased pressure on these structures from the 4.6 million people who now call the city home, how much do we know about their durability and structural integrity?
Population pressures, engineering challenges
For Dr Saman De Silva, senior lecturer in the School of Engineering at RMIT University, this is one of the most important challenges facing the engineering industry today.
"We are experiencing an intense period of urbanisation where lifestyles have changed and younger generations are opting to live in the city," he says.
"In the CBD, residential towers are rapidly being built to meet demand, while in the suburbs the skyline is also changing as councils approve more planning requests to build 8- to 10-storey dwellings, resulting in a high-density situation.
"When it comes to transportation, we have good freeways but no ring road to connect them so the entry points to the city become clogged as people need to travel across town.
"This is not as critical as other cities – we are not at breaking point yet – but these expectations are putting pressure on asset owners, urban planners, designers and developers."
De Silva says there are two major constraints when building, and later maintaining, infrastructure.
"The first is unplanned or unexpected increases in demand, and the second has to do with degradation of existing structures and the lack of reliable asset condition data," he says.
"What we need now are experts who can assess existing infrastructure and collect asset condition data to ensure 'fitness for purpose'."
From a safety point of view, De Silva assures that Australia's buildings are structurally sound compared to many other developed countries, thanks to a well-regulated industry.
"Engineering in Australia is an industry with governance, and assuming planners and approvers are doing their job, there is no conceivable concern with new high-rise residential tower developments or with our older buildings," he says.
"Nevertheless, one of the areas we are currently looking into is the fastening industry.
"For example, our know-how when it comes to the lifecycle of riveted connections is limited, so understanding the durability and the assessment of connections that were constructed 100 years ago is becoming important."
While buildings in Australia are structurally sound, they present engineering challenges as they age.
Shortage of specialist skills
Most of Melbourne's infrastructure is owned and managed by government or private asset owners – Metro operates the trains, VicRoads and Transurban manage roads and toll roads respectively, while City West Water, South East Water, Yarra Valley Water and Melbourne Water look after sewerage, water and storm water drainage systems.
These asset owners work closely with research and academic institutes to ensure scientific methods and cutting-edge knowledge is applied in order to measure the state of their infrastructure.
Knowledge and skills in assessing and retrofitting, especially after a disaster or an extreme event such as an earthquake or bushfire, is becoming a highly valued skill in the industry.
According to De Silva, we need more engineers with an advanced understanding of structure and forensics.
"To draw a parallel with medicine, it's an important and highly specialised area, like neurosurgery is to general surgery," he says.
"This niche area of engineering is growing rapidly and there's a shortage of qualified structural engineers who can manage our ageing assets, and assess their safety and fitness for purpose.
"Most engineering programs focus predominantly on design, but now we are realising that upskilling is required for those who are interested in age care of existing structures.
"When asked if they can design a new five-storey building, most early-career structural engineers would say yes, but they might struggle to calculate the remaining life of an existing structure."
How we respond to our ageing infrastructure is a global issue with potentially devastating ramifications.
In 2007, a bridge across the Mississippi River collapsed during peak hour, killing 13 people and injuring 145.
At the time, journalists called on De Silva to get his expert opinion.
"During an interview, I said the Mississippi Bridge was too young to collapse, at only 40 years old," he said.
"I likened it to a young person having a heart attack – most of him is fine but there is one artery that has stopped working.
"There is an understanding that these huge structures are lifelike, and when they are ageing, it's similar to having a chronic disease – it won't kill them, but they must be carefully monitored and maintained regularly."
First published 23 August 2017.