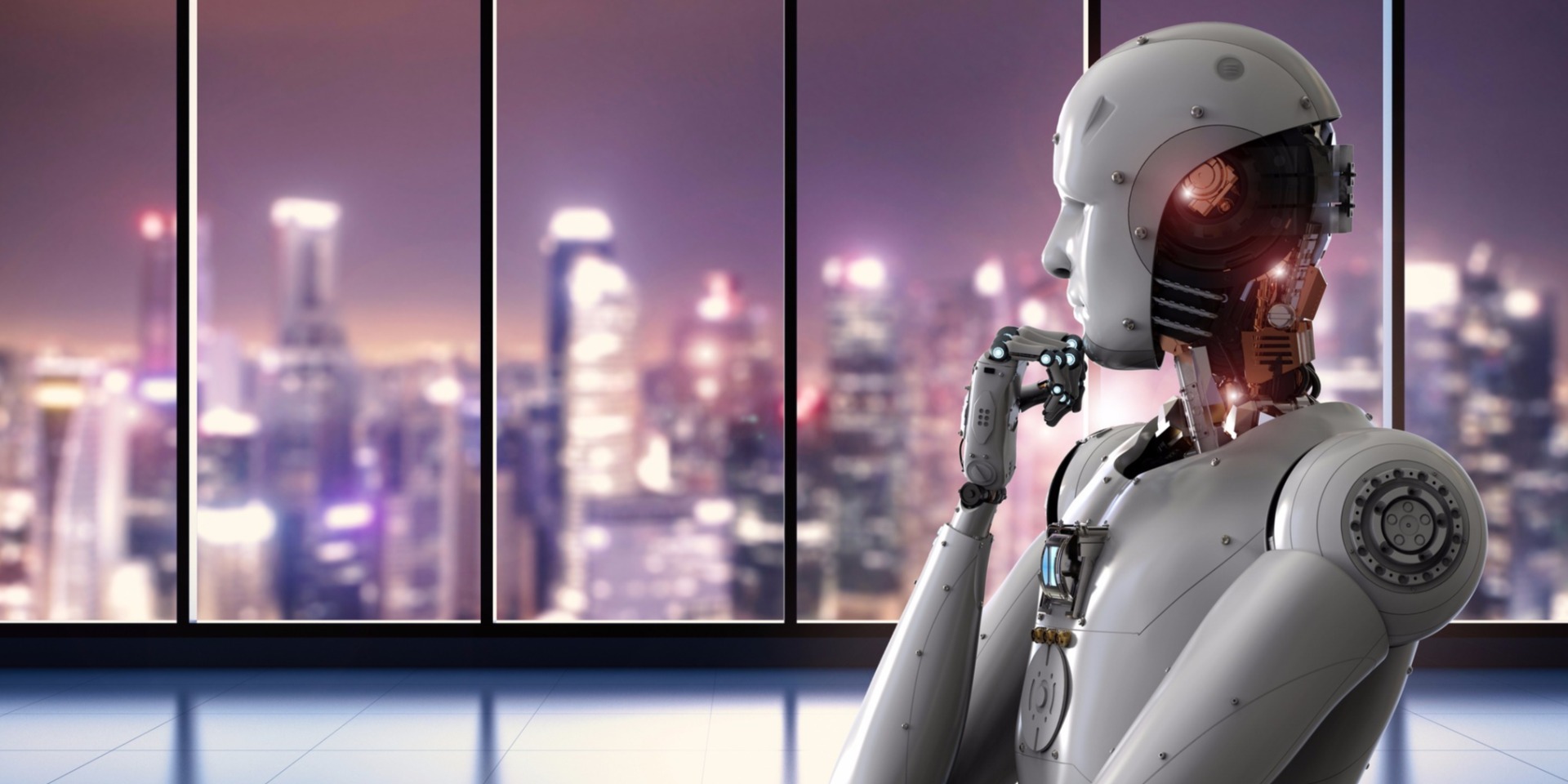 Automation, robots and the future of work
When even a self-described techno-optimist like Bill Gates calls for governments to establish a "robot tax" to slow down the pace of automation it's clear that fears about how technology could wreck our working lives are reaching a peak.
The Microsoft founder is right to be worried.
Automation and digital disruption are predicted to wipe out up to 5 million Australian jobs by 2030 – 40 per cent of the jobs that exist today. Roles that involve little social interaction, creativity and low levels of mobility and dexterity are most likely to disappear.
Meanwhile, two-thirds of Australians in the early stages of their careers believe their jobs will not exist, or will fundamentally change, in the next 15 years.
It's a rapid pace of change that demands an equally rapid rate of adaptability from today's workers. So what can you do to stay ahead of the game and secure your place in the future workforce?
Sophisticated skillsets
"The winners in the labour market are going to be tertiary educated professionals, with very sophisticated problem-solving, communication and teamwork skills, and the flexibility and curiosity to constantly reskill and retrain," says RMIT University's Dr Alan Montague, a leading expert on skills and the labour market.

"They'll need to be highly creative, have good emotional intelligence and have strong strategic planning skills. In higher roles, their leadership skills will need to be exceptional. The growing number of freelancers, contractors and others that work outside the traditional office space will need a high degree of self-management and organisational skills."

Montague says "tech-creep" is already visible in a myriad of fields, from robots that transport surgical instruments at the Royal Melbourne Hospital to the driverless trains in China, Singapore and Hong Kong.
"But it doesn't even have to be so high-tech. There's a restaurant in Chinatown where you do all the ordering yourself on a digital device and if you pay by card, the only time you see a person is when the food is brought to your table.
"So you can see how this fourth industrial revolution will obliterate whole jobs within the workforce as well as drastically changing the jobs that remain."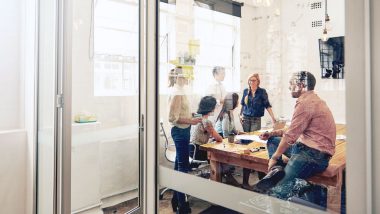 Teamwork and communication: two essentials for the future workforce.
Indispensable and irreplaceable
While automation will transform many jobs and eliminate others, human connection will always be needed in people-oriented roles like nursing and allied health, social work, psychology and disability support. In fact, the social service sector as a whole is predicted to boom in coming years.
According to the Future Social Service Institute, disability spending is set to double, while employment in health and social care is expected to grow by 19 per cent – outpacing the rest of the economy.
"But we will see any routine parts of these roles automated," says Dr Huan Vo-Tran, a lecturer in information management at RMIT who researches future skills.
"And as artificial intelligence becomes more nuanced and sophisticated, chat bots and other technology could be deployed for initial triage and to handle some interactions.
"So this will change the way these jobs are performed, and will require people to constantly keep learning how to 'make friends' with the technologies that become part of their everyday working lives."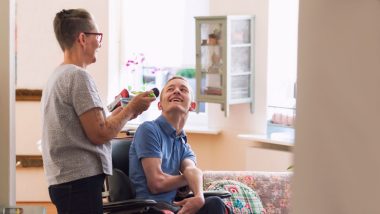 The health and social care sector is set for a jobs boom.
Tech creatives
For the tech-minded, the rise of automation and artificial intelligence brings with it a sad irony – IT professionals could currently be working on the exact technologies that will put them out of jobs in the years to come.
But those who can harness their creativity, strategic thinking and communication skills will remain relevant in the 2030 workforce.
Data science and analytics are examples of burgeoning fields that demand both technical and soft skills. These are jobs where maths and stats meet creativity, and Dr James Baglin, senior lecturer in statistics at RMIT, says the roles demand highly skilled professionals who are also effective communicators.
"Analytics and data science professionals will always work in multidisciplinary teams and will often report directly to managers and stakeholders who don't have the same technical backgrounds," he says.
"So to be truly successful, they need to combine excellent communication and interpersonal skills with strong technological knowledge and experience.
"Bringing these soft skills to the table and knowing how to use data to drive decision-making, solve problems and find the insights that will give a business a competitive edge – this is the killer combination."
Complex data needs both detailed analysis and translation for non-specialists.
Take charge, skill up
So you want to take charge of shaping your working life in the face of continuous and unpredictable change. How do you start?
"You need to be disciplined about self-management – learn what you need to do, assess where your weaknesses and strengths lie, and go through the process to improve your skills," Montague says.
"Look around for training opportunities that are cost-effective and worth the investment of your time and money. If you want to dip your toe in the water, try a MOOC or a short course.
"To go deeper, postgraduate studies give you the chance to dive right in and engage in high levels of reflective practice, explore complex ideas, be challenged by new thoughts on the direction of your profession, and give you an enhanced foundation to lead those changes into the future.
"If you pursue a diploma or degree, make sure you delve into all the career coaching and support available, which link students with a global labour market hungry for talented graduates.
"And take full advantage of all the free online training resources that come with university study, such as Lynda.com. They have over 1400 courses, so as well deepening your own professional practice, you can skill up in any areas where you might lack some technical skills and add new strings to your bow.
"To be attractive to employers in the workforce of the future, you'll need to offer multiple skills and, most importantly, demonstrate your commitment to always keep learning."
First published on 23 June 2017.