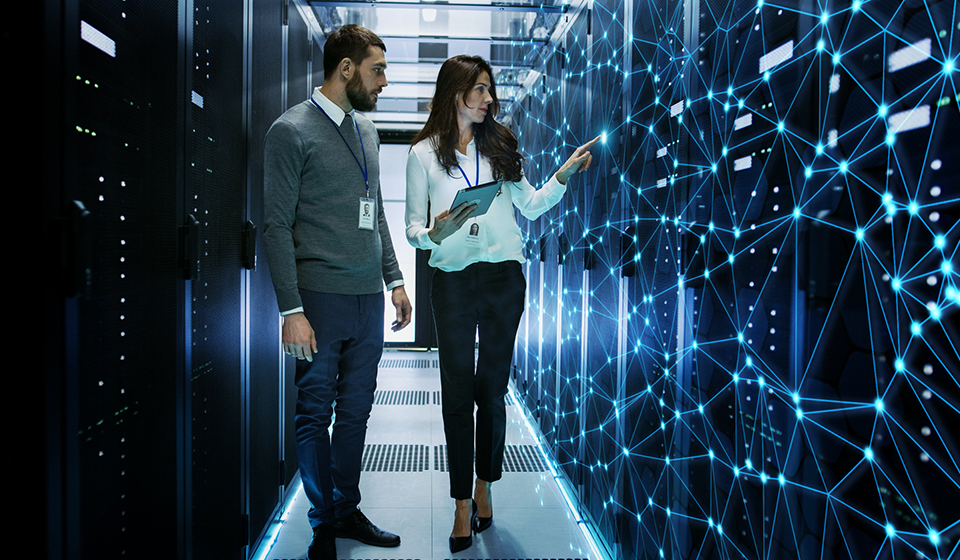 Computer science for a changing corporate landscape
For forward-thinkers, understanding the impact of these new technologies is no longer optional.
Today it's essential for corporate leaders to embrace technological innovations so they can take organisations to the next level.
The rise of the chief marketing technologist - a role that was non-existent 10 years ago - is a case in point. CMTs are highly valued for their strategic and leadership skills around technology.
Understanding the theory behind computer science is the authentic, no-shortcuts path to adapting to technology in all its forms.
RMIT alumnus Hugh Williams, former vice-president Google Maps and former Associate Professor of Information Retrieval at RMIT, said becoming a computer scientist provides a wide range of career opportunities.
"The people who come out of computer science are scientists, not engineers," he explained. "They're people who can investigate scientific problems, create new knowledge, treat it much more as a science or a math endeavour than the software engineers who are practitioners types.
"So there's quite a spectrum of different things you can do."
Future trends
Corporate leaders are slowly coming to the realisation, if they haven't already, that their business is a digital business, Williams said.
Software now forms the foundation of how a business operates, how it interacts with its customers and how it negotiates future trends.
"I have this really strong belief that every business is going to be a software and data business in the future," he says.
"Even if you are today thinking to yourself 'I'm not in software, non-computing business', so you think I can just make cards. Or you think, I just drill for oil or I just drill for coal or I make household items, or I'm a manufacturer, that's what I do. I'm not a technical organisation'. I think you're gonna find in time that you're going to become one."
"For example, look at Tesla. It's more of a software company than a hardware company. They've got a hulking great big battery and an electric motor and some panels, but the rest of it is software. The thing can almost drive itself. It downloads and updates software from over the air. The whole user interface of the car changes.
It's basically a bunch of screens inside, and you turn car on and say, wow my car is different now. It's got all these new features, and they're all software. It's not about getting a better engine or thicker tyres anymore. It's about buying a product that constantly evolves and changes with you and gets smarter as you use it, which completely changes what it means to be a car company."
Rapid pace of change
Adapting to the rapid pace of change is a reactive goal. Most proactive companies want to drive that pace and always be among the world's best innovators.
Constantly reskilling and upskilling will be the pattern of the future and this is highly dependent on understanding the science behind software applications and systems.
"Of course a lot of the things are going to be automated," Williams said.
"There'll be a lot more technology out there that looks after itself and a lot less gut feel. I think this is just going happen to every industry and I think a lot of our very major industries are in for a heck of a shock.
"I think if you want to be a successful CEO, CMO or CLO of any of these companies, you've got to be able to lead them through that change and help surf that wave. Otherwise I think you're kind of dead.
"I think a lot of those companies are in trouble already because they don't think the right way and have the right people in the right jobs."
It's never too late to start. Postgraduate students commonly have experience in the workforce and understand the dynamic opportunities technology brings to every industry. They may be hoping to start their own company or breath new life into an established organisation.
"I think it's terrific teaching students who've got a few years of work experience behind them because they can put things in an industry context in their head really easily, and the means that they can handle a lot more breadth and maybe even a little more depth than somebody who comes straight out of high school," Williams explained.
"So you can really equip them with a broad range of skills, and they really get why they're relevant to what they've done or what they want to do."
Story: Kate Jones