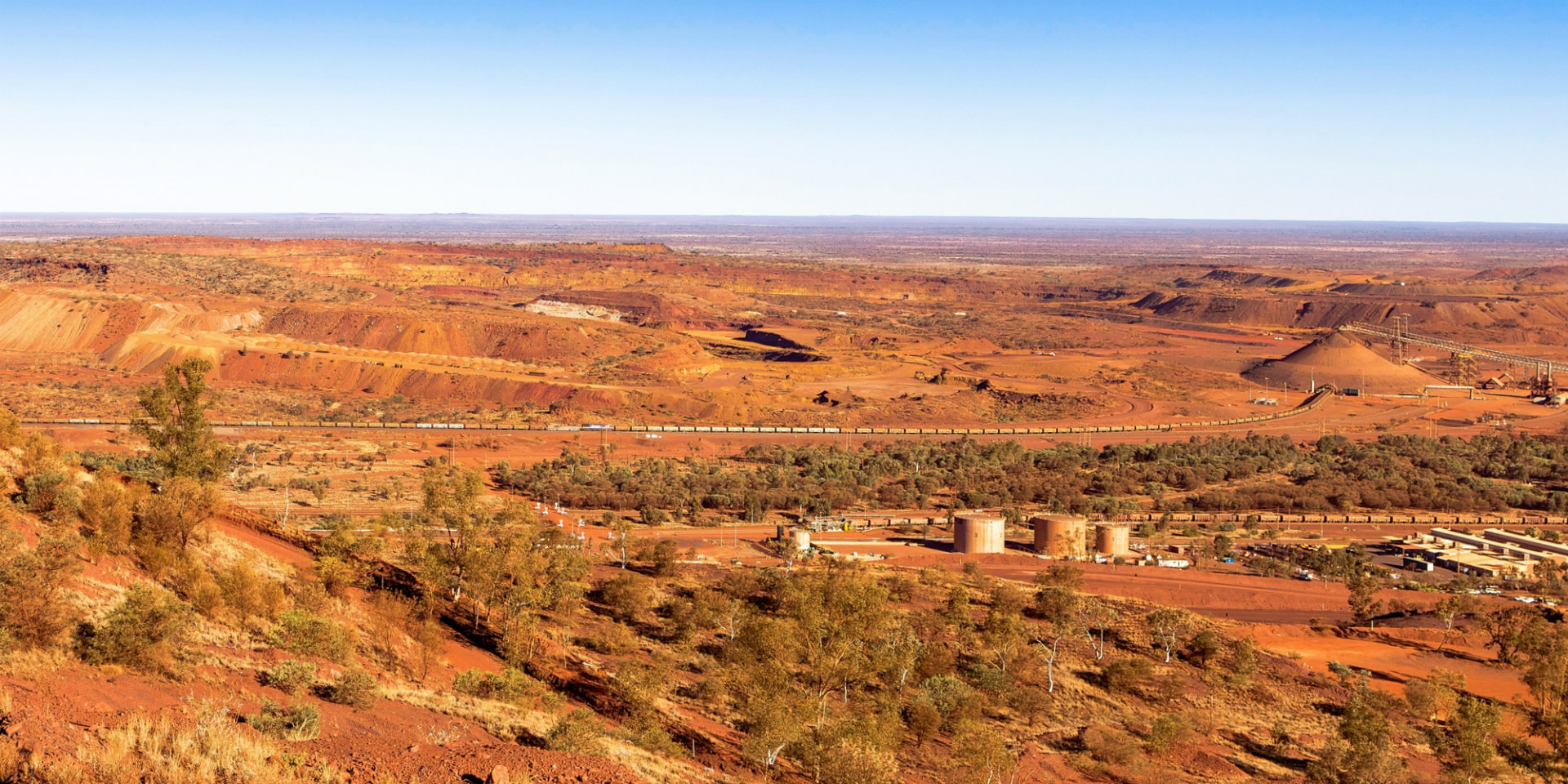 Could Australia's north be the next big thing in urban design?
Sprawling city centres with tall buildings and lush gardens often spring to mind when thinking about urban design.
But RMIT University architecture and design lecturer Emma Jackson is finding great design potential in Australia's more remote communities.
Mining towns in Australia's north-west are facing serious challenges, both from their geographical isolation and the reality of depopulation as the mining boom winds down.
These towns are eligible for funding from a government Royalties for Regions scheme, where 25 per cent of the mining industry's royalties promote the urban growth of regional towns, but questions about their future viability remain.
In her PhD research, Jackson has been testing highly speculative ideas about the Australian city, how we might better inhabit the north, and how we can improve community in isolated towns.
Her case study focuses on Newman, an inland town in Western Australia's Pilbara region that's home to about 4,500 people, and Jackson has found that urban designers can help these areas flourish into liveable spaces by wielding their design thinking to make a change for the better.
Emma Jackson's speculative designs pull Newman's social but introverted spaces into the centre of town, to build a greater sense of community.
Forget about the big city
Remote locations dare urban designers to redefine their relationship with Australia by creating design strategies that suit the situation, rather than sourcing inspiration from metropolitan success cities.
"Australia has a long history of designers applying things they have seen overseas to urban design problems here," Jackson says.
"The result is nearly always a very banal and diluted version of the original that actually contributes nothing to the way we might live in Australia."
In Newman, she found that mining companies had implemented familiar city aspects to try and make their employees as comfortable and "at home" as possible, while missing opportunities for more appropriate ways of inhabiting this landscape.
Like a lot of mining towns in WA, Newman saw "a carpet of Perth suburbia" rolled out in the desert. Part of Jackson's research is to track the way locals have adapted this ill-fitting carpet to make it work for their lifestyles.
For one, the use of motor vehicles – cars, dirt bikes, quad bikes ... anything with wheels and an engine – Jackson noticed there was little ground untouched by dirt and quad bike tracks on Newman's high-resolution aerial maps.
"This is an important part of the research – to credit the motor vehicle as a vital part of the way we live and recreate in the North."
The realisation prompted Jackson to design a town layout that resembled the patterns in the dirt, and in turn the spirit of the region. "The value of this work is looking at the joy of what's there and the consciousness of place."
Build community in isolated spaces
"Designing for isolation is interesting," Jackson says. "Australia is an isolated island, Perth is isolated from the rest of Australia, and Newman is isolated from Perth. Perhaps we can work backward from the smallest module of isolation to find clues in how we could better inhabit the larger cities.
"Designing community is the biggest challenge for urban designers; Australia has not traditionally been very good at this."
Urban designers can also explore how to awaken community through design principles, because isolated towns don't carry many chances for their inhabitants to intermingle.
Jackson found that Newman's population, though small, was distinctly split.
"You've got the Nyiyaparli and Martu people, a fly-in fly-out workforce, resident employees of BHP, and locals who support the town with the ancillary services – and those four communities don't interact that much."
Suburban backyards have been destructive to community in these places, but the lightweight annex spaces residents have built on the back of their houses – with spas, pool tables, outdoor bars, lounge areas, car or bike workshops – have been very successful social spaces.
"The problem is they are introverted and not building community," Jackson says.
"It's just about how we design it together or how we think about it strategically. The answers are actually already there, we just need to think about it differently."
In her speculative designs, Jackson subverted Newman's successfully social but introverted spaces in people's backyards and pulled them into the centre of town so larger groups could tinker with bikes or watch footy with a beer, together.
"This social space migration makes the town a much more active and productive space to live in for the existing community, and makes it an attractive lifestyle for any potential newcomers," she says.
Remote locations like Newman can inspire urban designers to develop ingenious strategies suited to the land.
Let your ideas run wild
While areas like the Pilbara are picturesque with red boulders and vibrant sand, their thinly populated towns and large expanses of land means designers need to think differently about how space is used.
These remote towns that have been earmarked for development by the West Australian Government are "terrific territory for testing ideas about the way we live in Australia" for designers who want to push outside their comfort zone.
"There are a lot of opportunities to examine where suburbia has failed and succeeded up here and we can use this data to speculate on different futures that might have implications for the way we live in Australia," Jackson says.
The lecturer says the current population growth in Australia will demand entirely new design solutions, and the only way to discover those is through rigorous experimentation, available in isolated communities.
"Without the experimentation you're just delivering more of what we already know."
First published on 23 August 2017.