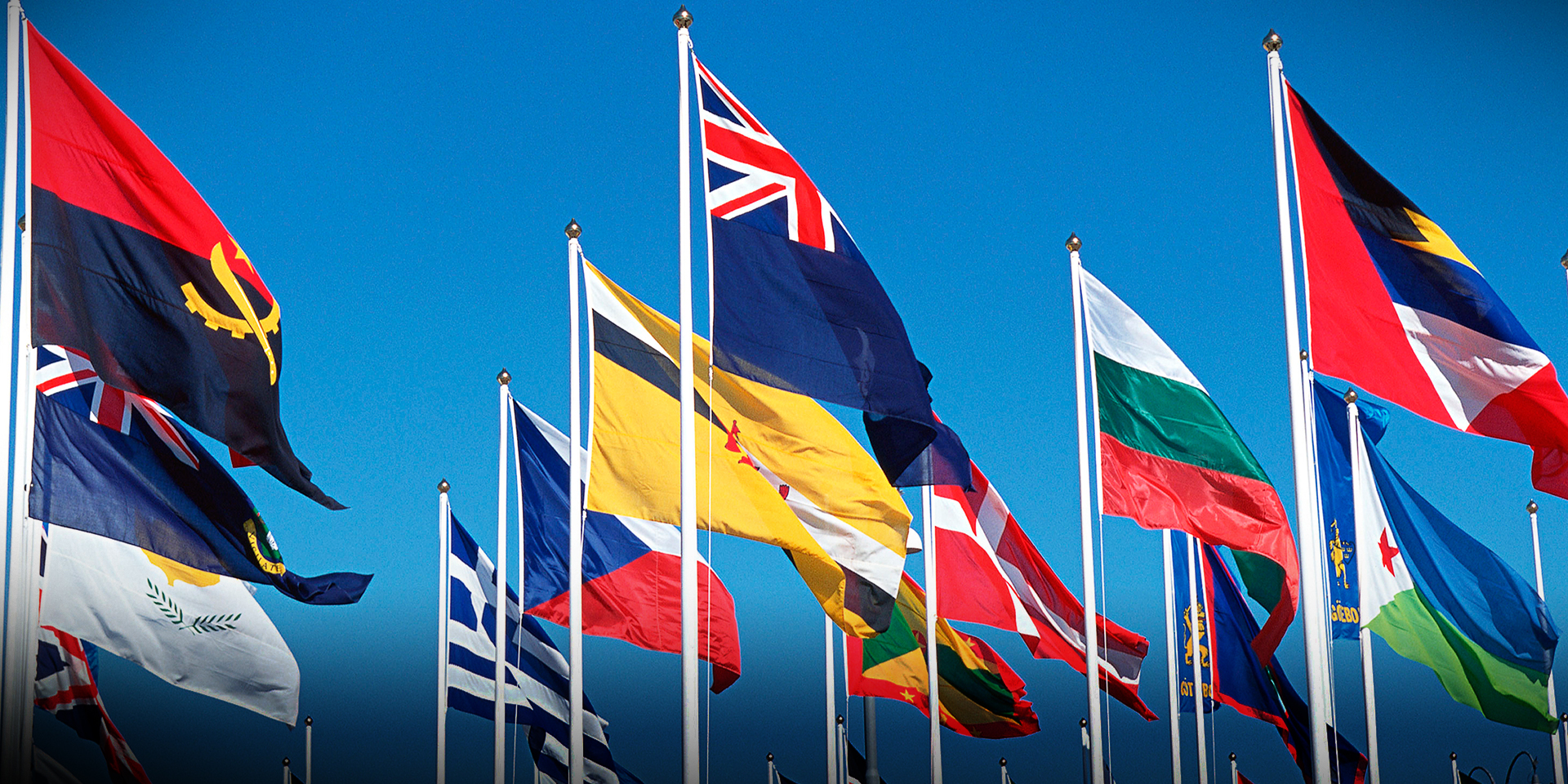 International development challenges open new opportunities
In 2018 the Federal Government announced a $1.46 billion boost to Australia's engagement in the Pacific, representing not only military and other partnerships, but boasting a foreign aid component in a sector that has seen wide funding challenges over the last few years.
However, according to Associate Professor Paul Battersby, RMIT University's Associate Dean for Global and Language Studies, while aid budget fluctuation is one industry reality for which graduates must be equipped, along with changing and sometimes volatile political landscapes, development work is more needed than ever.
Upskilling for real-world change
"The changing tenor of international politics, if it continues the way it is going, will actually mean development work is more important" says Battersby, adding that while development work in some parts of the world may have become more hazardous, people continue to be drawn to RMIT's International Development courses.

"The best way RMIT can help students is to make them aware of the challenges they'll face. There is an emphasis on having management, project management and decision-making skills, rather than just a lot of goodwill, altruism and energy," says Battersby.
Considered by industry to be Victorian benchmarks, the RMIT courses also prepare students for what Assoc. Prof. Battersby views as the industry's number-one imperative: professionalisation.
"The logic and language of business management has filtered into the discourse of the international development sector. People who are aspiring to do good in the world have to understand that there is a very hardheaded business side to running any development organisation."
This corporate perspective has indeed not only informed how projects are often funded, but has opened up new opportunities for those working in international development. In recent years, the private sector has become more important as a funding resource, sometimes offering more than governments can or will. RMIT prepares students to work in this context, one with which the sector is still coming to grips.
"Some people feel that becoming closely aligned with corporations and their priorities runs against the grain, but it is something our students need to be adept at dealing with," Assoc. Prof. Battersby says. "Graduates can find themselves working in the private sector contributing to social development objectives. There is a commercial priority, of course, but the resources are there to be used effectively, and gaining access to those resources is a critical skill."
Learning an 'international' perspective
Jose Roberto Guevara, an Associate Professor in RMIT's International Development Program, says assisting students to understand international development's changing context included education about key underlying principles.

"I always emphasise that 'international' in our title is not about location, but perspective," Assoc. Prof. Guevara says. "We are becoming aware that along with international development itself, there is as much work to do in 'decolonising' international development."
Assoc. Prof. Guevara added that cross-cultural sensitivity, critical thinking and the capacity to understand real-world complexities were also vital skills the program helps develop in students.

"At the heart of this is developing students' capacity to become more aware of their own approaches to learning and participation, which is a core course in the program," Assoc. Prof. Guevara says. "This is not about how they will engage 'the other' in learning and participation, but how they themselves learn and participate in development, and, more importantly, why? A key element is the ability to work within contexts of uncertainty, and we try to develop this in the program, within a safe and guided learning space."
Assoc. Prof. Battersby said RMIT's courses also focus strongly on industry's need for entrepreneurialism. "Many large NGOs are cutting back on staff so the growth areas are actually in microenterprise – small-scale projects with short lifespans. We prepare students for this fluid environment in which they need to be much more flexible and agile."
"We try to emphasise to students," adds Assoc. Prof. Guevara, "that they should begin to look beyond international NGOs and explore other agencies and community-based organisations. For example, there has been growth in graduates working for project management companies as they are in fact now delivering a significant part of the government's aid and development money."
A world of opportunity
Graduate stories of entrepreneurial success abound. Hayley Bolding, finalist in the 2013 Young Australian of the Year, established Atma, an NGO based in Mumbai, India, that helps disadvantaged children with their education needs. "The course laid a foundation for the way in which I perceived the world and the opportunities that were out there . . . so long as I went out and got them," Ms Bolding said.
The key way in which students are shown the opportunities available for them is through real-world assignments with RMIT's industry-leading range of NGO partners, including its main partners Australian Red Cross and Registered Engineers for Disaster Relief (RedR). A Red Cross staff member teaches part-time in the Master of International Development program, which gives students invaluable insight into the day-to-day management of a large NGO.
"Our final-year and postgrad students do placements with Red Cross and Red R, but also with organisations like PLAN International, World Vision and Australian Volunteers International," Assoc. Prof. Battersby says, adding that RMIT also works locally with indigenous organisations and the Asylum Seeker Resource Centre. "Our partnership are such that we can place students in large organisations as well as smaller, focussed and entrepreneurial microenterprises."
Zen Adra, an international student from Indonesia, worked in Melbourne with Positive Living on a project investigating same-sex attracted international students' awareness of HIV-AIDS. He was a finalist in the 2016 Victorian International Student of the Year awards, and continues to work in the field. Emma Cliffe worked with Red R Australia, researching innovative partnerships in the humanitarian shelter sector.

"This included travelling to the Za'atri and Azraq refugee camps in Jordan to undertake research on transitional shelter solutions," she said.
Assoc. Prof. Battersby says the RMIT courses are renowned for how effectively they combined theory and practice, ensuring students were ready for the sector's challenges and opportunities.
"Our guiding objective has been to find a way of marrying the intellectual, critical and discursive side of international development studies into a framework that students can use as a backdrop to their practice," he says.
"The result has been graduates finding their way into the field in a wide range of roles, including setting up their own organisations, moving into policy areas in government or working with major NGOs."

Story: Paul Mitchell