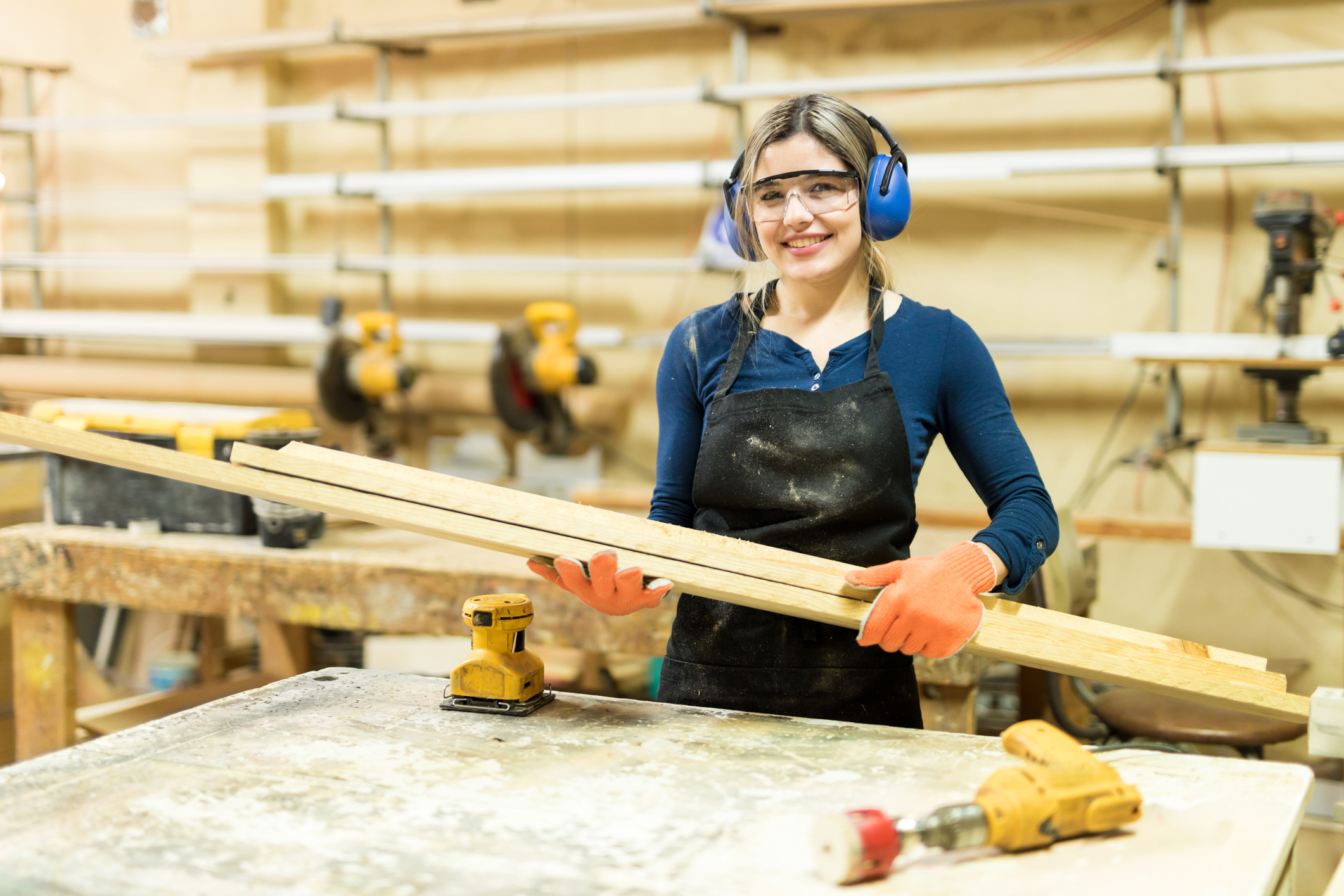 Education shake-up: how the skills shortage is opening doors
Studying at very little cost and walking into a job when you finish is the dream for many, but from some it is closer than ever to becoming a reality.
There's never been a better time to take up vocational education, says Peter Ryan, RMIT's executive dean of Vocational Education.
"Employer groups are looking for people who are a lot more mobile and a lot more capable from day one," he said.
"So does that mean that they need to have very, very hands on practical skills from day one? Yes, it does. Does that equate back to, there's never been a better time to be involved in VET? Definitely.
"The government is pushing a significant amount of money into the training arena to encourage and support young people into the workforce and into qualifications that meet the needs of industry."
Workforce demands

Fully funded TAFE programs are aligned with workforce demands, but also include those that will help the government with its future priorities including rolling out the National Disability Insurance Scheme (NDIS) and responding to family violence.
These include nursing, engineering, construction and automotive.
You can search for your course here. But it's important to note that only Australian residents who live in Victoria when undertaking study might be eligible for the free courses. International students will continue to pay fees.
Demand for skilled workers in the health and construction sectors is exceptional high and is likely to remain so into the future. It means courses such as the Diploma of Nursing and the Diploma of Building and Construction have a strong focus on work-ready skills, Ryan said.
"I think anywhere where there's direct interface with patients there's huge demand," he says.
"If you look at our nursing programme, we're one of quite a few well respected providers of nursing training. And each semester, the places we have and the demand, there's a lot more demand than there is places. So that gives some idea about the situation outside as far as employment goes."
Work-ready students needed

Australian Government data reveals a shortage of nurses across the nation. In Victoria, the average number of suitable applicants per vacancy reached a 10-year low in 2017, falling to 0.7. Employers report vacancies in aged care, critical care and mental health are the most difficult to fill.
Similar statistics are reported across the construction trades. Victoria's need for carpenters and joiners is so desperate the average number of suitable applicants per vacancy decreased to a five-year low of 0.2 applicants.
These statistics underline the importances of preparing work-ready students, says Owen Chapman, RMIT Employment Consultant.
"Vocational always has a focus on getting you ready for the workplace probably more than higher education," he said.
Students undertaking TAFE or apprenticeship pathway courses can expect more than just classroom learning. Most students will learn through a flexible model of work-based and campus-based education.
A current RMIT pilot program is allowing Diploma of Nursing students to learn with experienced nurses at Northern Hospital in Epping. Not only is exposure to real patients in a healthcare setting a learning boost for students, but also an employment kickstart, Chapman said.
"So instead of running it on campus, the hospital came to us and said we'd like to run it a bit differently and actually have the students in the hospital doing the work and doing some placements on site," he explained.
"It's an 18-month course, but we're looking at just over 90 per cent employment rate from that course and Northern Health could even be taking 100 per cent.
"It's a different way of doing things and that's what the heart of vocational education is - being able to deliver real workplace, practical skills. I think this is a great example of how vocational education can do that."
Choosing a vocational educational course in today's rapidly changing workforce equips students will the skills that are relevant now and into the future. With many courses fully subsidised and jobs waiting, there's much for students to look forward to.

Note: For some courses with fees waived, students are liable for materials and amenities fees. Some international students will continue to pay overseas student fees. Check goverment sites for details and eligibility: skills.vic.gov.au

Story: Kate Jones