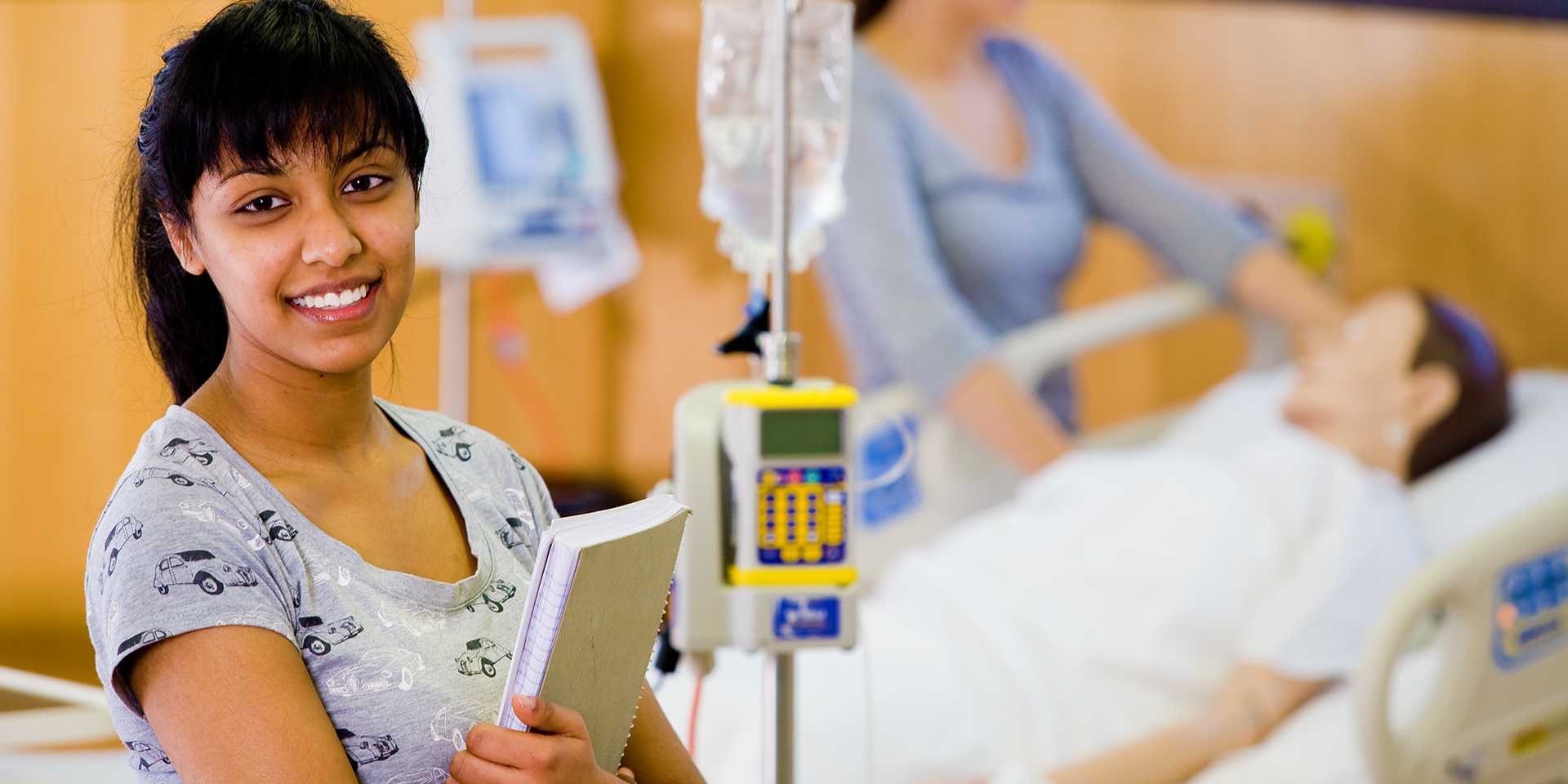 A healthy outlook for nurses and health therapists
With Australians living longer and choosing to live well, practitioners face rapidly evolving patient needs alongside advanced health technologies.
This means traditional and complementary medicine providers will soon be working in a health environment that is virtually unrecognisable today.
Digitised health records plus wearable and implantable devices are already changing the way medical professionals treat patients, but more advances are on the way.
Leadership needed
Virtual reality training for rare surgeries, bio-printed synthetic organs and medical robotics are among the rapidly emerging technologies set to shake up the sector.
A report by research firm KPMG warns while radical health innovations will help deliver better health outcomes, "the role of leadership in embracing these shifts and influencing change is critical".
Leadership skills are an increasingly key focus for all students headed for a career in healthcare. Lauren Parkinson, clinical co-ordinator for RMIT's Bachelor of Nursing, says tomorrow's nurses need to know how to take charge in this looming time of change.
"Nurses are no handmaidens to a doctor - those days are gone," she said.
"Nurses are really becoming increasingly recognised for their leadership in health care and I think it's becoming a more autonomous role.
"Preparing them for that leadership that nurses need is something we need to consider."
The leading role nurses play in the workplace is mirrored by what's happening at a policy level, said Parkinson.
"Typically we haven't had much of a voice in healthcare, but that's changing," she said.
"The Australian College of Nurses are now having quite an active voice in parliament, informing policy so that you're seeing nurses at a broader level actually being at the table with those high level discussions.
"I think you will see nursing really moving forward as a profession that's valued and actually has a say in how healthcare is delivered."
Nurses in demand
Nurses are in short supply around Australia, so job prospects are rated 'very strong' by the federal employment initiative Job Outlook. Around 45 per cent of employers had unfilled vacancies in 2017-18, compared with 34 per cent in 2016-17, according to the Department of Jobs and Small Business.
On the upside, the number of registered nurses is expected to surge - from 283,800 in 2017 to 349,100 by 2022.
With aging baby boomers at one end of the demographic spectrum and health-conscious millennials at the other, the health sector requires an ongoing supply of diverse professionals.
This includes chiropractors, myotherapists, acupuncturists, Chinese medicine practitioners and osteopaths.
Research by Complementary Medicines Australia shows the majority of Australians rely on complementary healthcare with 70 per cent of Australians using some form of complementary medicine.
The industry also holds great export potential. Australia is recognised as a premium brand in the complementary medicines sector as a result of strict quality and safety manufacturing standards. This reputation has helped more than 60 per cent of companies in this sector engage in exporting activities, according to Complementary Medicines Australia.
Like nursing, job prospects in complementary medicine are also strong. Job Outlook predicts the number of health therapists will rise from 7300 in 2017 to 8300 by 2022.
However, workforces across both of these sections of the sector are aging. The average age of a health therapist is 74 and registered nurse is 42, compared to 40, the average of all jobs.
Retirements will prove another hurdle for the healthcare sector to confront. Yet healthy job opportunities supported by the National Disability Insurance Scheme and Australia's ageing population has attracted a rise in the number of people studying health.
The sector will have the strongest employment growth of any industry over the five years to May 2022, the Department of Jobs and Small Business predicts.
The future of healthcare promises dynamic workplaces where new technologies and changing patient needs will keep professionals challenged on a daily basis.
Story: Kate Jones