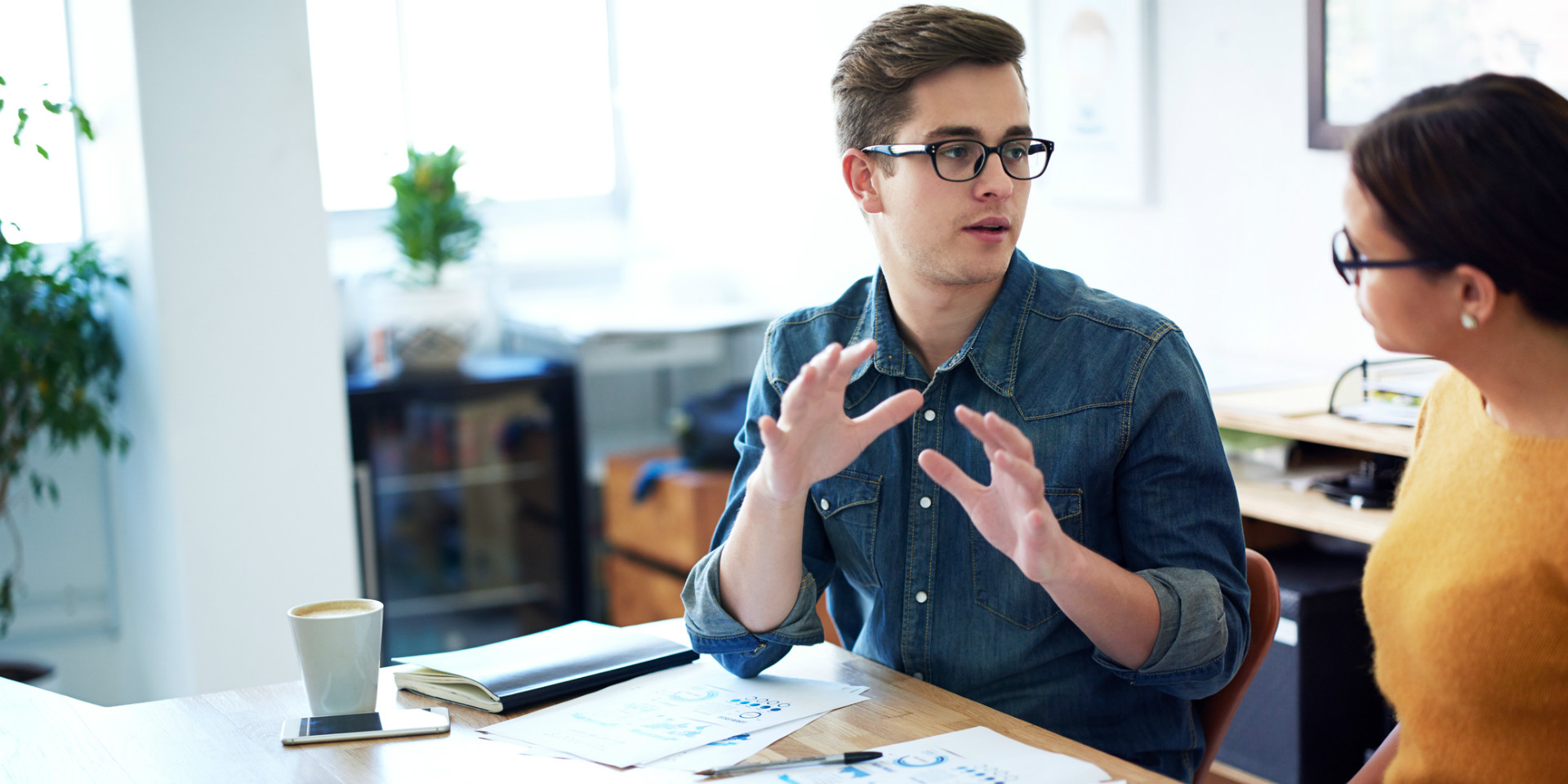 How entrepreneurs are changing the finance industry
Entrepreneurs are driving disruption across numerous sectors of Australia's economy, as traditional ways of doing business come crashing down and organisations with decades of experience hammer to keep up.
But it's the quieter changes that are impacting professions like accounting and wealth management.
The impact of Australia's soaring entrepreneurial community is slowly washing over the finance services sector, gradually transforming the demographic it serves and changing the skills it needs to do so.
Reinventing the profession
RMIT's Steven Dellaportas, Professor of Accounting, says Australia's innovation-led economy is forcing accountants to redefine themselves.

"I personally think that what we're seeing now or what we're moving towards is actually the emergence of a new professional," he says.
"It may be called wealth management; it may be called financial advisory services. But what we're seeing is movement away from narrow vocation-oriented degrees.
"Financial services provided to small business clients have historically focused on compliance-based tasks such as statutory forms and taxation requirements.
"These types of services are less useful to the entrepreneur, who is typically a risk-taker, and wants to start, run and grow their business to ultimately make lots of money.
"Being a successful entrepreneur is challenging. They need support and expert assistance beyond statutory compliance.
"They want someone who can provide advice on how to market products and processes, and then you want risk models, and then you want business structures as the business develops and grows."
Collaborative partnership
Entrepreneurs are shaking up oldschool business methods and expect their accountants to not only come along for the ride, but to be their partners in the business of game changing.
This means today's and tomorrow's accountants must be experts in the dynamic ways entrepreneurs can manage their finances and develop their businesses.
"Finance professionals are trained in the traditional paradigm of big business represented by companies listed on international stock exchanges," Dellaportas says.
"The entrepreneur operates in a different space with different and diverse needs shaped by a variety of business structures that usually start off small and will one day grow big.
"Professional advisors must be cognisant of the entrepreneur and how they operate in order to provide the best possible advice.
"Entrepreneurs need assistance and guidance in a variety of fields, which changes as the business evolves. This includes guidance in financial markets, accounting, managing wealth, insurance, investment and portfolio management, and taxation.
"These professionals are not expected to possess the entire suite of technical capability to implement all aspects but will be expected to call in expertise as needed."
Accountants need to be able to partner with entrepreneurs in the business of game changing.
Agile and responsive
Australia has one of the highest entrepreneurial activity rates among developed communities, according to the Australian Innovation System Report produced by the Department of Industry, Innovation and Science. This is backed up by research that shows Australia also has a high rate of business entry when compared with other OECD countries.

The report typifies start-ups as ventures more likely to use research and scientific, IT professional and marketing skills in their core activities. They are also less restricted by organisation structures, established routines and drawn-out decision-making processes common in mature businesses.
New enterprises are likely to be more agile in spotting new market trends, more responsive to customer feedback and more efficient in producing unique solutions.
This profile points to dynamic organisations led by technology and focused on the global as well as the local market.
Accountants need to realign their skills and services to work in tandem with this new breed, explains Dellaportas.
"We're moving towards a professional who is geared up to look after their clients in a personalised way to understand what they want, to understand their needs and then call in other professionals to look after their needs," he says.
Jobs boom
Accounting is set to be one of the top five professional occupations by 2020. Forecasts by the Department of Employment show more than 188,100 Australians will be employed as accountants.

This sunny outlook comes despite the introduction of robo or automated advice, which many see as an addition and not a threat to accounting and wealth management services.
The future of Australia's groundbreaking entrepreneurs hinges on a supportive network of allied services.
This means accountants need to provide guidance for young small-to-medium enterprises on how to access additional or alternative fund channels. These fledgling SMEs need accountants who understand equity funding markets.
"They want someone who can provide advice on how to market products and processes, someone who understands risk models and someone who knows the best business structures as the business develops and grows," Dellaportas says.
"To make their businesses successful, entrepreneurs need ongoing support that begins at start-up and follows through to the disposal of the business."
First published 23 June 2017