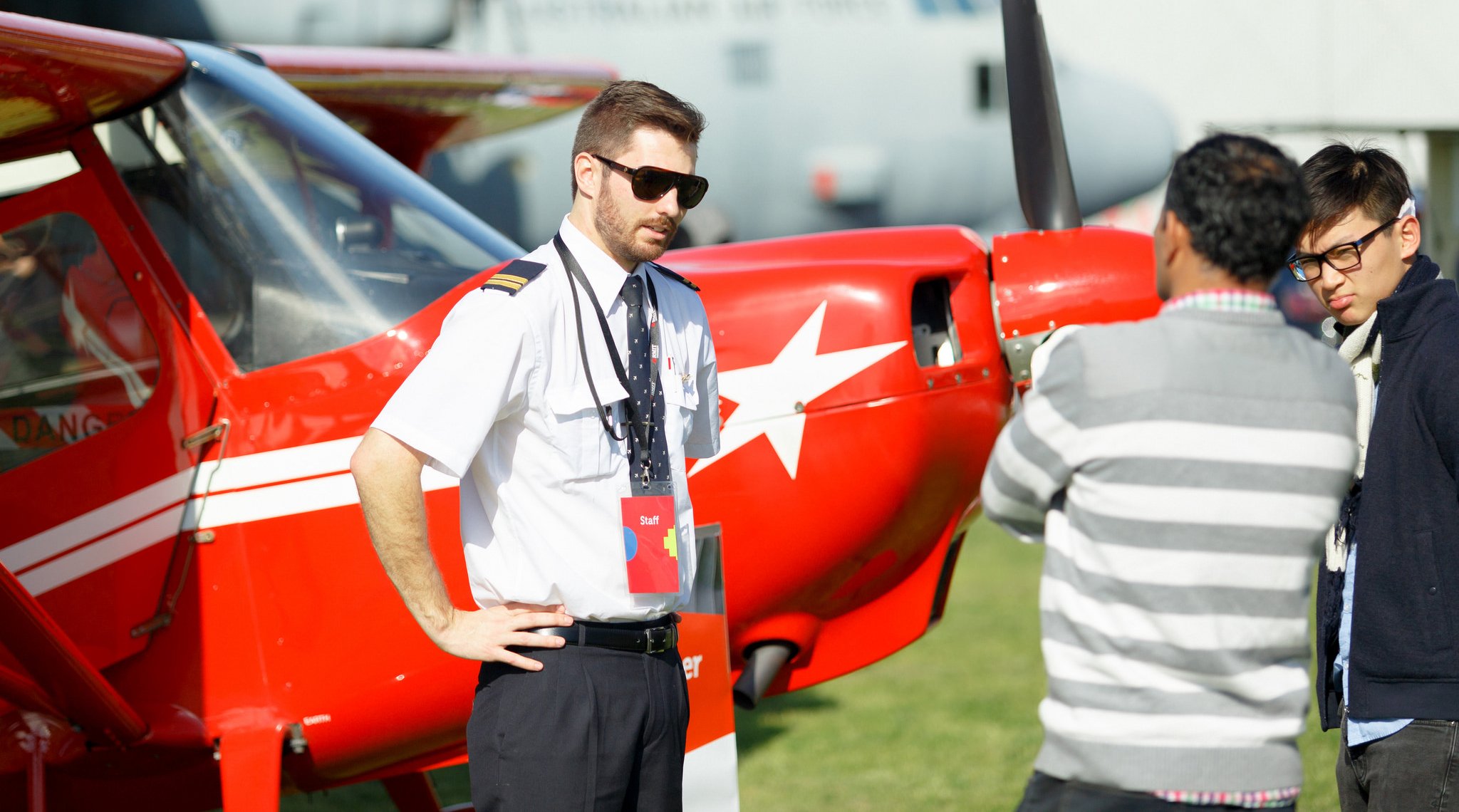 Learning to fly: navigating the global pilot shortage
Across Europe, America and Australia, planes are lying dormant.
Once serviced routes are no longer flown and Qantas is flying older and less economic 747s on routes it would prefer to fly smaller planes. These are the results of a pilot shortage that is expected to grow to 640,000 over the next two decades, with 40 per cent of that shortfall in the Asia Pacific. In the same period, the International Air Transport Association (IATA) expects airline travel to double and reach 7 billion customers annually.
The reasons behind the pilot shortage have gathered over a number of years to become a perfect storm. Due to an economic slowdown, Qantas froze pilot hiring between 2009 and 2016, leading to potential pilots turning their backs on the industry. Lucrative contracts in China and elsewhere have attracted Australian pilots, and pilot wage pressure continues to put economic pressure on airlines.
In response to the pilot shortage, the Australian industry formed the Expert Panel on Aviation Skills and Training in Australia to study and find solutions to the crisis. It revealed an industry beset by numerous challenges that compounded each other. According to the panel, the pilot shortage is more about a skills shortage, with current pilots not sufficiently trained to fly the full range of planes Australian airlines operate – and will operate in future.
In addition, the panel identified the fact that decline in Australia's 'General Aviation' industry, once the pool from which commercial pilots were drawn, was another factor in the pilot and skills shortage. General Aviation was the sector in which pilots learnt to fly multi-engine planes, a vital and transferable commercial skill. Add to this a severe engineer shortage and cuts to skilled migration affecting the industry and the pilot shortage is clearing runways.
Career transition
QantasLink, Qantas's domestic subsidiary, has recently created the Qantas Future Pilots Program, a partnership with six Australian universities. RMIT University is the only Victorian institution in the program, which offers successful graduates a direct career transition to QantasLink.
"You have a defined pathway into the Qantas group," said Michael Heffey, RMIT's Senior Manager, Flight and Aviation. "Pilots might move from QantasLink into freight or the domestic group or long haul. We are working with industry to tailor our demands to the needs of Qantas."
Heffey believes the quoted 640,000 pilot shortage over the next two decades is a minimum figure.
"Emirates alone have parked 35 wide-bodied aircraft because they can't crew them. That's a multi-billion-dollar set of aircraft," Heffey said, adding that many are unaware that long haul flight routes require nine pilots for every 24-hour cycle. "Even if you just jump on flight tracker and see all the aircraft zinging around the world, it's phenomenal."
Investment in training
Heffey says the pilot and skills shortage is further complicated by the specific training required to fly the many different types of aircraft that carriers use.
"If you are a Boeing pilot you can't just jump into an Airbus. It takes a lot of training. For every type of aeroplane there is training and it doesn't stop. The airline will invest up to $2 million in a pilot's training through the length of a career," Heffey said, adding that the return on a student's investment was strong. "You make between $80,000 and $90,000 in your first year. Not many graduates would get that in their first gig."
While noting the pilot shortage's effect on the pool of trained instructors was an issue for industry, Heffey said RMIT employed a significant number of students once they had gained their instructor rating.
"There are two main streams for a graduate," Heffey said. "You either become a commercial pilot with an instrument rating, which means you can fly anywhere, anytime, or you go into an instructor role. But with an airline, while pilot is your main role, you always have a secondary role and responsibility, which may be, for example, Head of Standards or Head of Maintenance."
RMIT's Associate Degree in Aviation course has this year seen a 50 per cent increase in enrolments and Heffey expects the same again next year for the Point Cook-based school. "We might need a second base and to expand our aircraft fleet. It's a great time to be in aviation."
The Expert Panel on Aviation Skills and Training in Australia's report stated that female pilots represented three per cent of the current crop and if female participation rates could be raised to 10 per cent it would assist the aviation/aerospace industries to meet its skills demand.
"We are actively pushing for women," Heffey said, adding that RMIT's STEM (science, technology, engineering, mathematics) outreach was promoting women in aviation in regional Victoria.
"A lot of regional areas don't get exposure to the big universities so we take it to them and try to promote women into aviation."

Story: Paul Mitchell