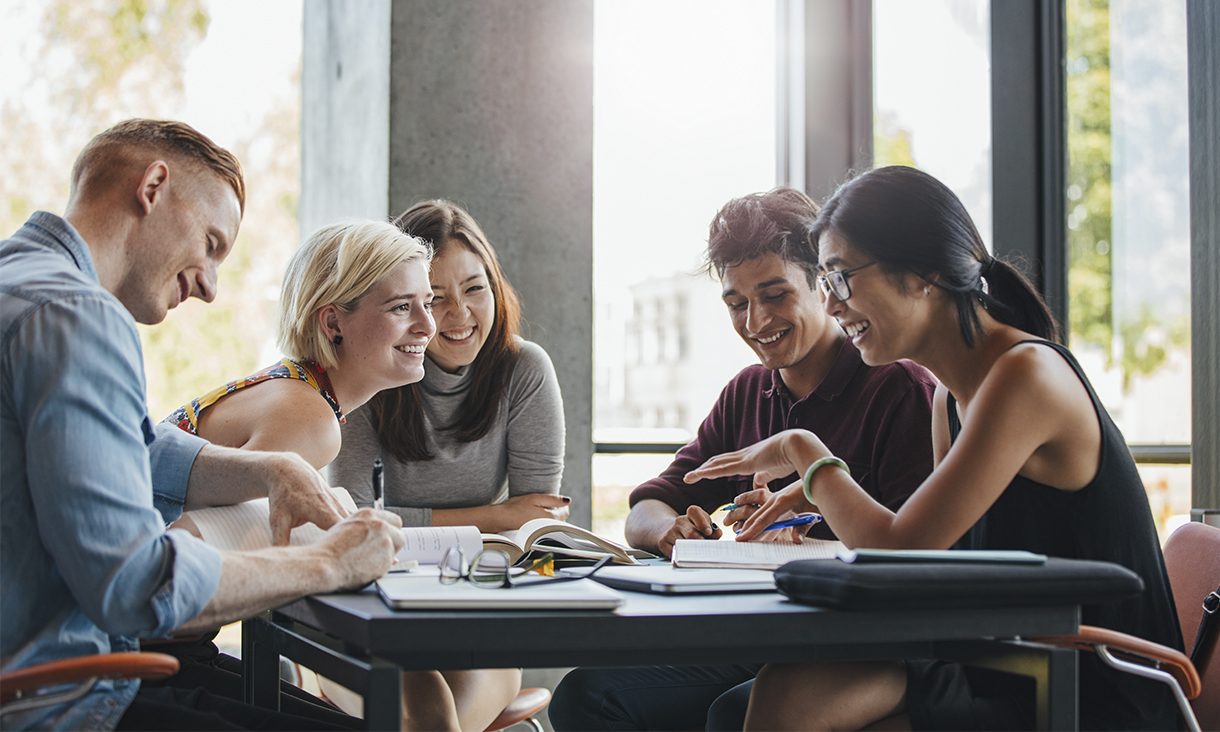 When the future calls: the power of making a change
The power of making a change can affect us not only as individuals, but also as a collective. A decision to upskill could bolster the cause for more women in STEM professions, fuel the nation's drive for more men in teaching or fill critical shortages in engineering.
The benefits of change
The wider benefits of change are especially pronounced for those who switch career directions, said Leo Grogan, careers consultant from RMIT Careers and Employability.
"Often employers are looking for people with skills and interests and accomplishments from other fields and they're bringing not only energy, but new ways of looking at things and doing things," he said.
"If you've got someone who can bring their renewed energy and ideas and experiences from different settings, it's not only going to benefit them, but also the team they're joining."
Change is usually sparked by people feeling unchallenged in their roles or by labour market forces such as redundancies. It can be a time of uncertainty, but those who enrol in further study find it fulfilling, Grogan said.
"I love working with students in transition because there's a real unknowingness of what's going to happen and the upside of it is psychologically they are so much stronger for setting out to achieve their goal," he said.
"In any field there's always going to be new things to learn and acquire and I think the sooner you do that, the better.
"Very rarely can I think of people saying it was a mistake. Most people flourish and the pay-off is for themselves, and also for those around them who can see how much happier they are."
Moving towards the future
Globally, industries are changing more than ever before. It falls to jobseekers to adapt to the transformations and opportunities presented by the fourth industrial revolution; watch from the sidelines or change with the times and become an active participant.
Longitudinal studies show people with a postgraduate degree are more likely to find employment than those with undergraduate degrees. The 2018 Graduate Outcomes Survey National Report found 81.3 per cent of postgraduates found full-time employment within four months after completing their course, compared to 67.1 per cent of undergraduates.
Postgraduates also earn more than undergraduates. The median salary of postgraduates four months after completing their qualification was $76,000 - $19,300 higher than the median salary for undergraduates immediately following graduation.
Based on these median employment and earnings statistics, RMIT postgraduates surpass the results of the the average student. The national report found 91.1 per cent of RMIT postgraduates are employed full-time with the median salary at $83,000.
Though it may be an important motivator, earning more money isn't the main reason most people decide to undertake postgraduate studies, says Dr Cameron Duff, higher degrees by research coordinator for RMIT's school of management.
"A lot of people feel it's an important qualification for their career aspirations," he explained.
"There's no question that people with PhDs tend to earn more than people without that qualification so there's a degree of financial incentive. But no one spends four years studying in the hope they might earn a little more down the track, so it's not the main motivation.
"I think the major motivation is that people come to it with a genuine intellectual curiosity, a real interest in the nature of the world we're living in at the moment - the way it's changing, the role of technology, the changing nature of work."
Becoming part of the change
Many of RMIT's postgraduate students have established careers with senior positions, but want to take their skills to the next level.
"That's a pretty important part of the group we have here, people who are looking to perhaps pivot a little bit in their career or follow a slightly different path," Dr Duff said.
"They're looking to the PhD or masters degree as a way of enhancing their skillset, gaining some new perspectives, broadening their networks in order to make the next step in their career."
Many students are also driven by getting to grips with emerging technologies such as artificial intelligence, blockchain, automation and big data. A PhD gives them the skills to realise the potential of these innovations in their industries.
"Sometimes there's a sense that these changes are unprecedented and we don't know what's happening, but we've had these dramatic disruptive shifts in our culture before - steam, the printing press," Dr Duff said.
"I think there's a lot of lessons from history that can help us prepare for the kinds of changes that are happening and that's what a good PhD gives you - a sense of perspective, a rich grounding in literature and a sense of participating in an ongoing debate about the kind of culture we live in. It's a capacity to make a difference, to make a contribution and to participate, not merely to be affected by it."
Story: Kate Jones