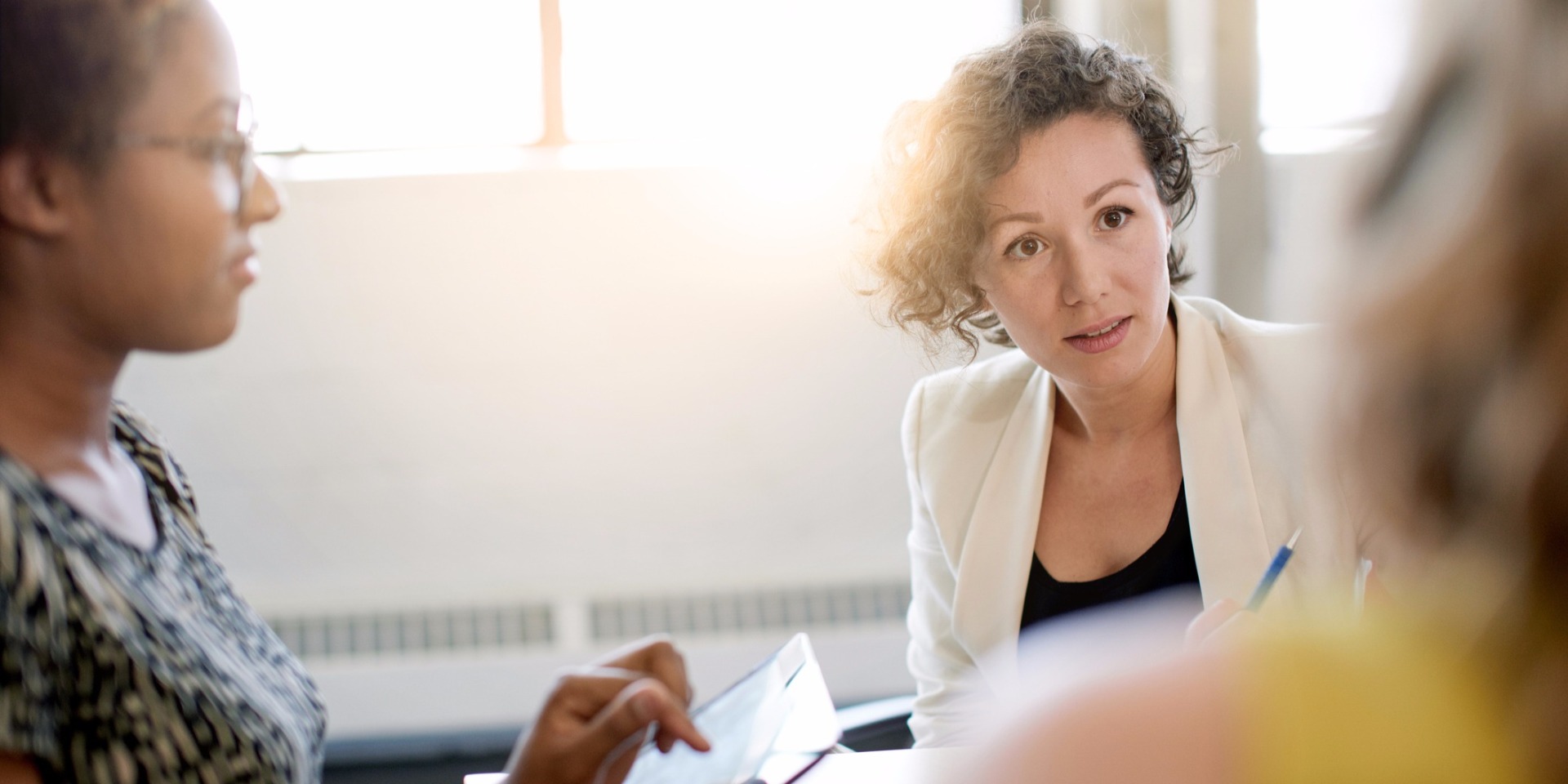 Multidisciplinary practice: the way of the future
Multidisciplinary practice fosters collaboration between professionals from different fields, bringing together their specialised skills to enhance the support provided to a client.
This could involve social workers and lawyers working together, but depending on someone's individual needs, a multidisciplinary approach could also bring in financial counsellors, drug and alcohol counsellors and even dentists.
Qualified as both a social worker and a lawyer, Victoria Legal Aid's Elissa Scott exemplifies this new direction in justice.
Adjunct Professsor Rob Hulls, Director of the Centre for Innovative Justice, spoke with the Summary Crime Program Manager about how social work and the law go hand in hand.
Multidisciplinary practice seems to be a buzzword at the moment. Can you explain what it is and why it works so well?
Multidisciplinary practice can be different things in different settings. But for me it is about having a number of different professions working together to assist a person.
We could be looking at different professions such as a financial counsellor, drug and alcohol counsellor, psychologists, social workers, lawyers and sometimes even medical professions such as dentists. It's really interesting how your teeth can impact on whether you can get a job.
There's lots of people who come together to really look at a problem from a holistic point of view rather than just in isolation. We know legal problems in particular don't just surface on their own – they're usually a combination of a number of different factors.
What can lawyers learn from social workers?
In social work we do lots of study around communication, mediation and basically how to really get people on board and to understand what's going on for them.
Sometimes as lawyers, we overlook that – we try to just think of the legal problem. But in fact the legal problem wouldn't exist if it wasn't for that person.
So social workers are great in terms of being able to really help lawyers understand and to be empathetic towards their clients.
What about the issue of professional privilege, particularly if you've got social workers getting the same sort of information as lawyers?
Professional privilege can be a really tricky space to work within.
Social workers generally tend to work within the best interests of the client. Lawyers work in "what are my instructions?" So sometimes they don't marry up.
It's really important lawyers in particular change the way they talk to their clients to encompass their wellbeing and not just to get instructions and permission to divulge information.
Lawyers could consult with social workers on the need to explain to the client why it is really important for some information to come out. It could be because it would be therapeutically better for the client in the long term.
What special skills do you think lawyers need in dealing with family violence matters?
It's probably a real matter of having the courage to call things for what they are.
At Legal Aid we occasionally work with people who are very much into blaming somebody else for the reason they got into the situation they're in.
And sometimes lawyers need the courage to say to a client: "I'm going to assist you with your legal problem and I'm going to make sure I offer you the best possible service. But sometimes in that space, your behaviour was not ok and it's about accepting responsibility for some of that."
That can be a really challenging conversation for lawyers to have, particularly if they haven't had some social work training.
If you had one piece of advice for law students, what would it be?
We quite often work with people in crisis and every day we're faced with quite a negative environment. We deal with people who have got a lot of issues.
But sometimes holding onto those stories of hope that in fact things can get better for those people, really gives us the strength to continue in the work we do.
It's about being empathetic but also knowing when to put up your boundaries and knowing when to take a step back and actually look after yourself.
Sometimes as lawyers, particularly when first starting out, we get drawn into thinking we've got to help solve everyone's problems. And we can't. That's the reality of it.
So we need to understand it's really healthy to step back sometimes and say: "I need some time for me, I need some space and I need to perhaps utilise some things that social workers do, like debriefing, to really help me have some longevity."
The Centre for Innovative Justice partnered with the Mental Health Legal Centre to establish a multidisciplinary practice (MDP) at RMIT in 2016. The MDP involves qualified lawyers and a social worker, together with law and social work students, working collaboratively to support the clients of the Mental Health Legal Centre with integrated social work and legal assistance.
First published on 21 June 2017.