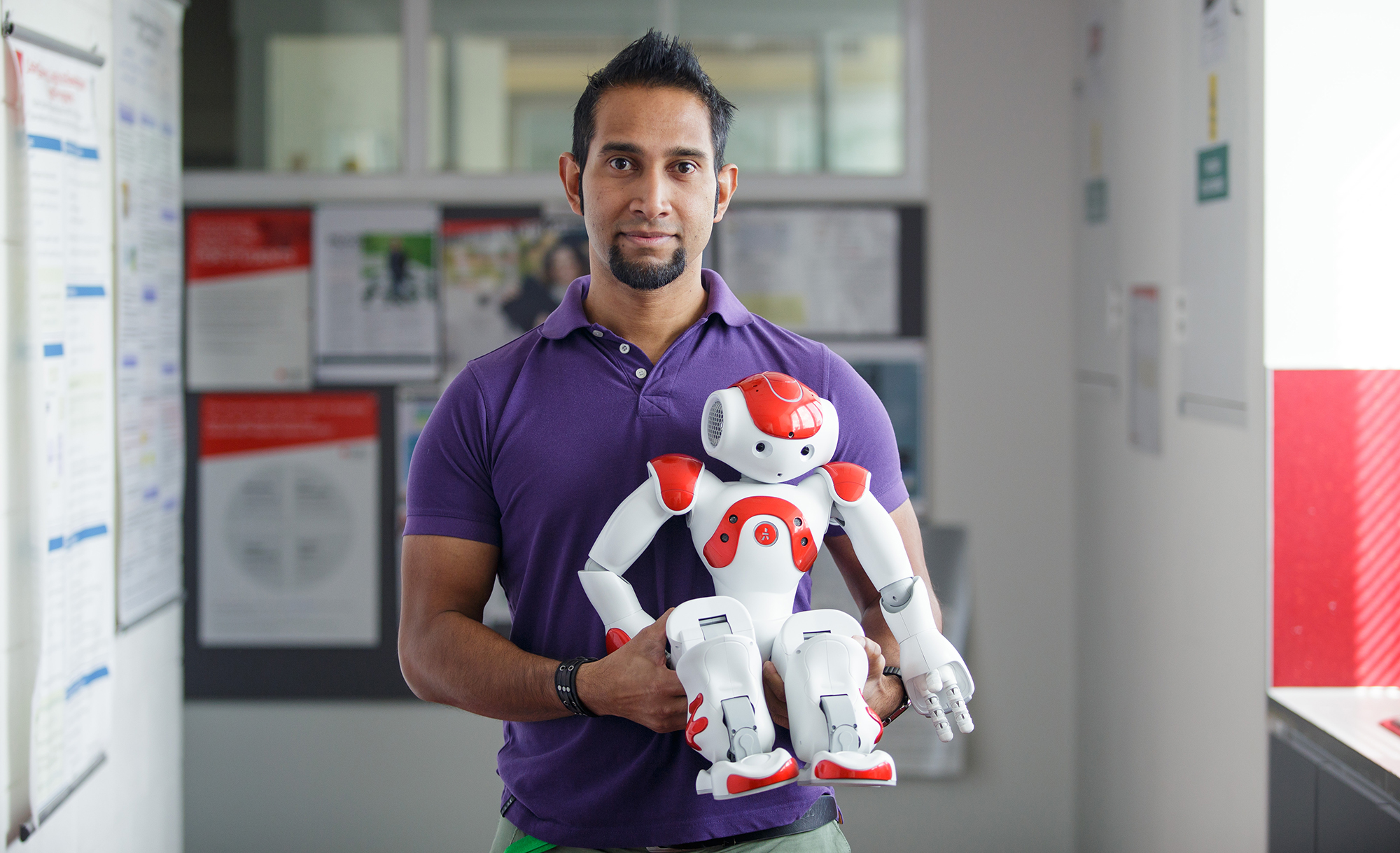 OK computer: Artificial intelligence and workplaces of the future
The emergence of delivery drones, driverless cars, hyperloops, 3D printing, virtual reality and other automation technologies are incredibly exciting innovations. But will we lose our jobs to robots? What will workplaces of the future look like? Can there be a harmonious working relationship between humans and machines?
It all sounds like something from a science fiction film. But the future has arrived.
Ericsson Australia and New Zealand head of innovation Sarah Goss is optimistic about the role of humans in future workplaces. Goss said humans will be the 'team leaders' in future workplaces, with strong communication and negotiation skills, and robots will conduct the routine work.
Machines, robots and AI

"There's massive potential for machines, robots and AI, to enhance the ability for us to perform our jobs – and hopefully we can do the work we really enjoy, and leave the lower order tasks to automation or robots," she said.
"In today's world, our ability to keep up with the rapid pace of change in new knowledge and new research - we don't have that capacity alone as humans. We need machines."
Goss said case studies in the health sector had provided interesting results.
"We know from the health sector that for doctors and clinicians to keep current with research as it hits the market, they'd have to be reading 24 hours per day. And it's not possible. So the ability of a machine to sit alongside them and assist them with their work helps bring that knowledge to the fore.
"Machines can tell you what's relevant, give analysis, provide recommendations and present options to you. The final course of action still rests with the doctor. But they use the AI to get to that point sooner in a much more evidence based fashion."
Goss said leadership and communication skills will become increasingly vital.
"You hire someone based on their soft skills, their positions of leadership or participation in the community. It could be their entrepreneurial spirit, their team work, or their communication skills," she said.
RMIT's Associate Dean for computer science and software engineering, Professor John Thangarajah said computer programming language was the most commonly spoken language in the world.
Computer savvy people

"Twenty years ago if you had a degree or a Bachelor of Computer Science or IT, you would probably have worked for a software company. That's absolutely changed, because every single industry needs people who are computer savvy," he said.
"The way we learn things have changed. We must not forget to find something you enjoy doing. Learn the fundamentals and learn them very well. At university, the fact that we have microcredentials that can go on top of undergraduate or postgraduate study, that's absolutely the way to go.
Thangarajah said good communication 'soft skills' will be crucial in future workplaces.
"The real power of AI, in my opinion, is to extend and enhance human skills. To do that effectively, you still have to have a human there," he said.
"One of the key things humans do better than robots is understanding. Moving forward we should look at ways of extending our skills, but have the human input to make things a lot better.
Marriage of humans and robots
RMIT University Vice-Chancellor Martin Bean said it was the marriage of humans and robots, or intelligent agents, that was critical to success.
"That's why micro-credentials are so important. We can't all necessarily give up our full time job, put our family on hold, and go back to university the way we did with our undergraduate degree," he said.
"If you do a six week micro-credential course, you can very quickly build a bridge. I think we need to get out of the elitist beliefs that the ability to skate into these jobs are defined by our current state of education.
"We need to break out of those pathways. And step up to our responsibilities to help re-educate people."
Story: Rowan Roebig