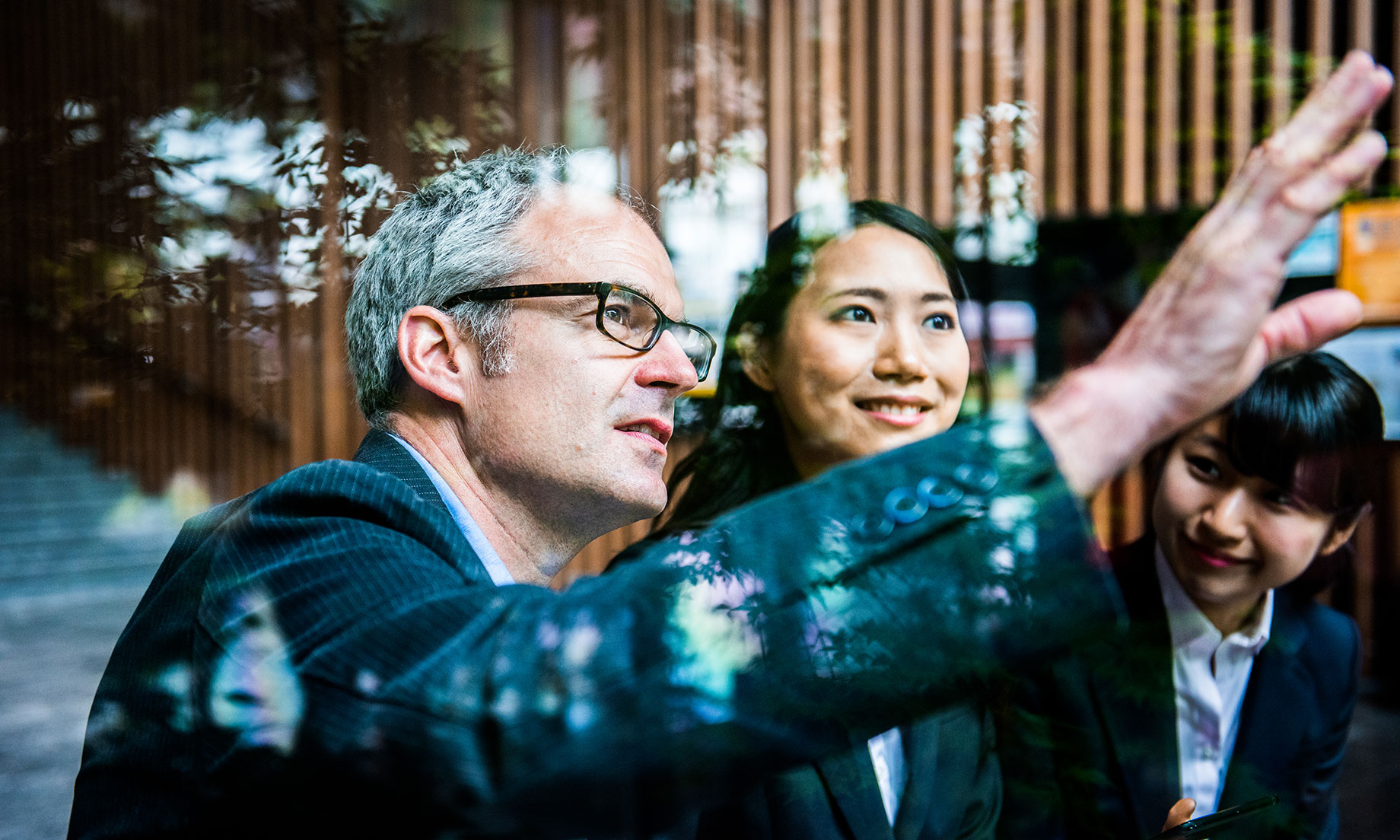 The business of digital innovation
The digital economy currently constitutes five per cent of global GDP, but, as Bloomberg reported last year, it averaged annual growth of 5.6 per cent in the decade to 2016, compared with 1.5 per cent in the economy as a whole. In the Asia-Pacific alone, future digital economic growth is expected to be significant, led by emerging Southeast Asian economies; in 2017, ASEAN's digital economy grew to $US50b, an increase of 50 per cent on the previous year.
Navigating the digital transformation
Into this global climate of digital transformation comes RMIT's Bachelor of Business (Digital Business), a course meticulously designed to equip students with the necessary skills to be highly valued in all industries facing disruption.
"Automation, artificial intelligence, Big Data, and the internet of things are all having growing impacts on the business world," said Dr Martin Dick, senior lecturer in the Digital Business program. "The business world is going through a major transition . . . and it is far enough along that businesses are realising they need staff who understand it."
While some digital business courses have technology as their main focus, RMIT's Digital Business offering is set apart by its capacity to offer students seamless integration of technological skills and business expertise. In ensuring it found the balance industry required, course leaders approached Peter Williams, one of Australia's key digital influencers and founder of Deloitte Digital.
"What I have seen is a lot of people trying to design digital training, but it is all about 'micro-credentials' . . . it is technology-led and it doesn't relate to the overall challenge that people face, which is I want to start a digital business, how do I go about it," said Williams, also Chief Edge Officer at Deloitte's Centre for the Edge and an Adjunct Professor at RMIT. "If you're running a digital business, what is the nature of that business, how do I set it up? How do I find talent and resources, what skills do I need to assemble?"
RMIT's Digital Business course views these questions as vital, creating an offering that means graduates can emerge as digital entrepreneurs, or equipped as 'intrapreneur' employees ready-made to add value to existing businesses facing digital transformation.
"The degree will provide students with skills and mindsets in terms of digital markets, fintech, a focus on user experience, design thinking and creativity, digital business models, the legal impacts of the digital transition and the transformation of organisations into the digital world," said Dr Martin Dick.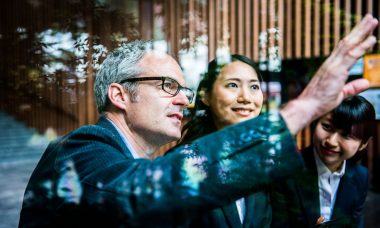 RMIT's new Bachelor of Business (Digital Business) perfectly combines tech know-how with business smarts
Enabling new digital entrepreneurs
Peter Williams from Deloitte was especially encouraging of the course's units covering Civil and Criminal Law in the context of digital business.

"It is really smart because there are now 77 different privacy regimes issued by various countries around the world, the most recent being the General Data Protection Regulation (GDPR) coming out of the EU. They're saying that any website that deals with a European citizen is subject to these laws," Williams said, adding that fines for businesses were AUD$20m as a starting point.

Williams also said RMIT Digital Business's focus on "design thinking" showed a high-level understanding of real-world digital business situations.

"Designers get upset and say you can't teach it," Williams said, "but [it is important to] step back and observe what it is you are trying to do, who you are trying to do it with, how you think about it, what alternatives there are . . . and not just running in and building something."
Dr Martin Dick said there will be few industries in future unaffected by digital transformation. He added that while the focus is currently on larger public and private entities, soon many mid and small-sized enterprises will require the skills that RMIT Digital Business graduates will possess: digital consulting, strategy consulting, experience design consulting, as well as innovation and marketing expertise.
The course's many industry partners, including Deloitte, PwC Melbourne, ANZ, BMW, Unilever, and the Department of Economic Development, were overwhelmingly positive about the degree, saying it aligned with industry demand locally and globally. And the degree itself will have an immediate global focus as RMIT offers it in partnership with BINUS University, Indonesia.
"Students there will be doing a dual degree: the Bachelor of Information Systems from BINUS and the Bachelor of Business (Digital Business)," said Dr Martin Dick. "RMIT academics will be flying in to Jakarta to teach the BINUS students in conjunction with BINUS staff, and online courses will also be used."
He also said the Bachelor of Business (Digital Business) was paving the way for a new approach to business that would soon be mainstream.
"I can't actually see the Digital Business degree still existing in 30 years," he said, "because the skills/capabilities that the degree will confer are the essential skills/capabilities of the future of business."
Story: Paul Mitchell