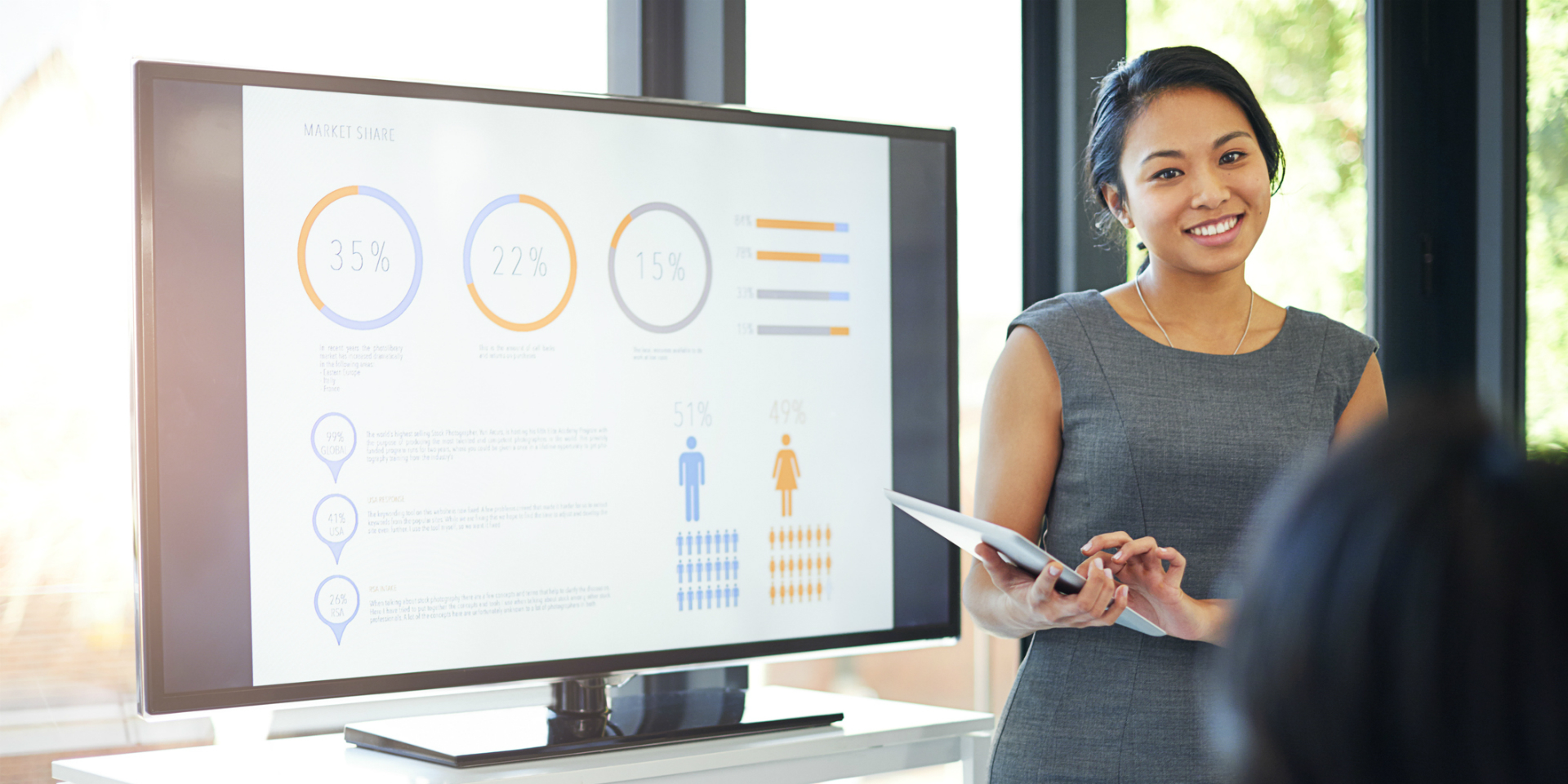 Technology's incredible pace has forced organisations to be in command of new policies, new tools and new skills.
Human resources practitioners are at the heart of these massive structural shifts and need to be at the forefront of ongoing innovations.
Organisations across the globe recognise the importance of HR as a way of ushering in innovative business practices. This growing influence translates to surging job growth across Australia.
Revolution and boom
Current prospects and the future outlook for the HR industry are strong, with predictions of 25,000–50,000 job openings being created between 2015 and 2020.
Today's HR platforms bring together social, mobile, analytics and cloud technologies. This combination of technologies has revolutionised the HR experience.
Practitioners are harnessing the power of productivity solutions on apps, real-time interactive dashboards and integrated analytics platforms.
These technologies deliver more nimble and effective results for organisations, many of which are still shifting from outdated systems.
It rests with HR professionals to play a vital role in structuring and supporting the adaption of new technology and updated work practices.
This marks a transition between the old and new ways of HR, according to management expert Professor Pauline Stanton.
"I think traditionally HR has been seen as the workplace police, but increasingly the role is more about enabling and having to be a lot more innovative with the changes that are happening in the workforce," Stanton, the head of RMIT's School of Management, says.
"I think we're seeing massive change in the workplace – some jobs are going and new jobs are emerging in all industries – so the role of the HR professional is now about change management, organisation development, talent management and working with organisations to take advantage of new opportunities.
"And that's a big challenge."
Increasing digitisation brings opportunities for integrating data analytics into HR practice.
Digital demands
Living up to this challenge hinges on HR practitioners possessing the skill sets that businesses are increasingly demanding. They must display the agility required to oversee high performance within competitive organisations.
A survey of senior HR executives revealed the biggest priorities for talent managers is leadership training and development, onboarding, analytics, talent strategy and employee insights. Big data brings with it a focus on analytics, which is currently used by HR professionals in an add-on capacity. But with today's technology, it can be integrated into platforms and dashboards.
"We've now got a lot more data available so there's a lot more opportunities for workplace analytics, making sense of that data, projecting trends and identifying problems and solutions," Stanton says.
"So we're seeing a whole lot of new skills through digitisation."
Despite the introduction of new technology, HR practitioners of the future need skills that have always been in demand in the profession.
"They need problem-solving skills because that's what we're faced with, so being able to look at things that are happening from a number of different perspectives and to work with others is important," Stanton says.
"Good communication skills are essential because we see so many problems in the workplace that stem from issues being poorly communicated.
"Critical thinking skills and finding new ways of doing things is also something employers always ask for, whatever the job is."
New technologies, new challenges
Like with other professions, new technology has brought cost efficiencies and increased productivity to HR. But it's also served up some disadvantages that HR practitioners are commonly asked to manage.
"The growth in social media, for example, and workplace access to the internet has seen the growth of bad behaviours in some workplaces – cyberbullying, accessing and downloading pornography, and inappropriate use of emails," Stanton says.
"Often it's the HR function that gets involved in having to work through some of those bad behaviours and having to advise managers that have to deal with those things."
For all the changes technology has made, Stanton says HR professionals cannot forget the "human" in human resources.
"Sometimes these systems and tools can be a bit impersonal and you find that frequently with performance appraisal systems and tools," she says.
"The important thing is not filling in the tool online, but the actual conversation between supervisors and their employees.
"It's really important not to lose that face-to-face, that human touch."
First published 20 September 2017.