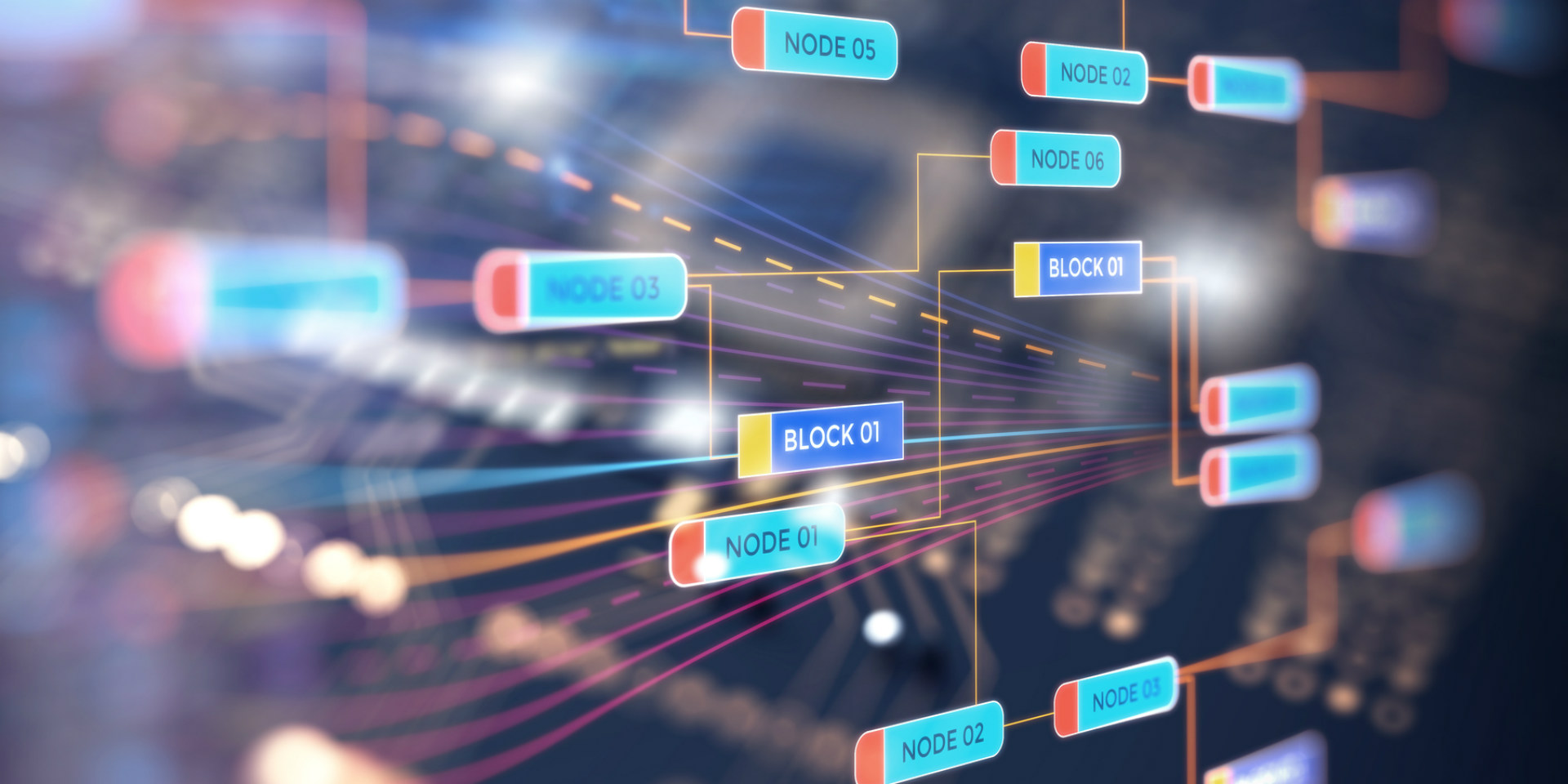 Why you need to pay attention to cryptocurrency
Blockchain technology is a decentralised ledger that allows people using it to confirm transactions without a certifying agency. It's this technology that enables Bitcoin and Ether – cryptocurrencies that represent the future of finance.
Cryptocurrencies use encryption techniques to control the creation of monetary units and verify the transfer of funds. While Bitcoin is the most well known form of cryptocurrency, it isn't yet recognised by the Australian Taxation Office as money or foreign currency.
But the far-reaching ability of blockchain technology cannot be underestimated, says Professor Jason Potts, who heads the new RMIT Blockchain Innovation Hub.
"The entire modern economy is built on ledgers," he says.
"The role of modern government is essentially built on ledger technology, to keep records of citizens, who have particular rights and access to things, so the significance of this new technology is potentially revolutionary in terms of corporations and the role of government.
"A whole lot of things can be done differently now. We see this is as fundamental institutional technology."
Endless possibilities
While blockchain technology currently stores, transfers and accounts for financial assets, it can also be used to store and transfer other types of digital assets.
"We're just at the very beginning of it now," Potts explains.
"The first application was to put money on the blockchain, which is cryptocurrencies, and there'll be a whole lot of things that follow soon after.
"The next most likely one is identity, records and passports and drivers licences, other bits of public record, other bits of public identity – and once those are on the blockchains then we can have other things like asset titling, land registries, asset registries and share registries.
"Every time they move, that record gets updated, which affects the insurance industry and the banking industry."
Despite its massive potential to change the economy and regulatory framework, few know how blockchain technology works. People may know the buzzwords – Bitcoin and cryptocurrencies – but little more.
Potts likens the infancy of cryptocurrencies to the slow take-off of the internet.
"It's still very new," he says.
"The thing to appreciate about the scale of this, is that this technology didn't exist until 2008.
"It wasn't invented by government or big corporate research laboratories. It came from the crypto-anarchist-hacker community and existed in that world for a while, and has only really broken out in the past few years.
"The fact that it's gone from that level to the level it has and the public awareness it has now, in such a short time, is just incredible.

"The internet took 30 years to break out of its 1960s invention by the US military. It was 1990 before it broke through and really took another decade after that before it got commercial applications."
Cryptocurrencies have the potential to increase competition in Australia's payments system.
Boost competition, manage risk
Cryptocurrencies, sometimes referred to as virtual currencies, are widely associated with lower transaction costs and faster speeds, particularly with international transactions.
A 2015 Senate Committee report acknowledged the potential of cryptocurrency to increase competition in Australia's payments system, but concluded there were "risks associated with the use of this new technology requiring careful and constant monitoring".
These risks centre on the pseudo-anonymity cryptocurrencies provide and how this could be leveraged by criminals, terrorist financiers and sanctions evaders to move and store illicit funds beyond the reach of authorities.

The entire cryptocurrency market capitalisation is worth US$144 billion. Bitcoin takes the lion's share at US$68 billion. Despite a crash in 2013, Bitcoin has grown steadily from 1/100 of a US cent in June, 2009 to US$7 in June of 2012.
Its main competitor is Ether, a token of Ethereum blockchain. The key difference between Bitcoin and Ethereum is that Bitcoin can be used for payments and Ether can be used to automate processes using smart contracts.
Policymakers and entrepreneurs are starting to sit up and take notice of cryptocurrencies and Melbourne is a hub of blockchain activity, says Potts.
"There's a lot of interest from the start-up community and from government ministers at state and federal level wanting to be involved or wanting to lead and develop this industry," he says.
"They see it as the fundamental infrastructure technology of the new economy and they don't want to be behind the curve on this."
The RMIT Blockchain Innovation Hub is the world's first research centre focused on the economic, societal and cultural impacts blockchain technology may bring. Experts at the hub aim to increase understanding of this new technology as it becomes more relevant.
"What we're trying to do with the Blockchain Innovation Hub is develop some courses to facilitate that process and provide not just learning, but also credentialing to enable people to signal to employers and other people that they have these particular skills," he says.
"It doesn't really matter what industry you'll end up in, this will likely be the technological infrastructure upon which new industries and jobs are based."
First published 20 September 2017