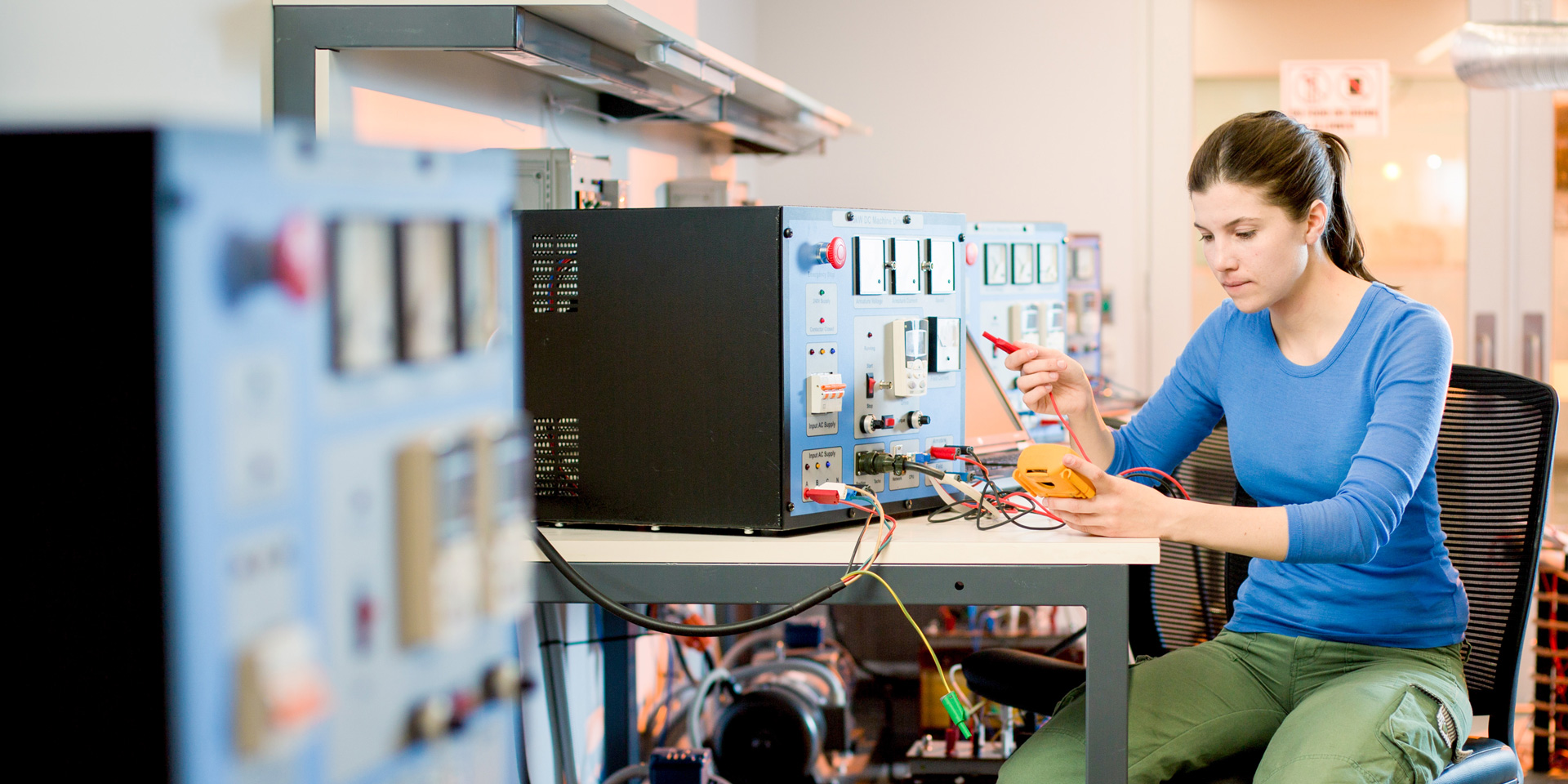 Women in engineering: A bright future
Female participation is surging in the information communication technology (ICT), trades and manufacturing sectors, so why is engineering lagging behind?
"I went to an all-girls college and I was always thought of as the weird one because I wanted to do engineering," says RMIT graduate Taylor Mather.
"I think that stigma and that perception is the thing that may stop girls from going, 'I really like cars, I want to design them and make them better'."
Skills and capabilities

"I was spurred on by people who thought my career choice didn't make sense. I was like, 'I'll show you'."
Fueled by a lifelong love of cars, Mather completed an Associate Degree in Engineering Technology. She wasn't put off by the knowledge she was entering a male-dominated career, but understands how other women are.
"I kind of knew there wasn't going to be many females, but that didn't phase me," she explains.
"I also had conversations with engineers who were in industry when I was looking to study engineering and asked them about it. They said there were more males than females, but it's not like they're treated any differently.
"We need to start educating people around the fact that just because they're a woman, it doesn't mean they should be treated differently.
"It doesn't matter who I am. It matters if I have the skills and capabilities to do the job."
Data from Engineers Australia shows the workforce was made up of just 11.8 per cent of women in 2011. In the five years to 2016, this figure rose marginally to 12.4 per cent.
The best people, irrespective of gender
More women are completing engineering qualifications, which Engineers Australia describes as promise of a change, albeit slow.
It poses a tough question for industry leaders trying to hasten change: how best to attract women to engineering?
Professor Adrian Mouritz likens it to a Catch-22 dilemma.
"Generally speaking, when a profession is dominated by a certain gender it's very hard to break through that gender ceiling," he says.
"Women won't apply or be attracted to a profession that is overly male dominated, and therefore you end up with an overly male dominated profession because women won't apply."
Women working in engineering must also contend with a sizeable pay gap. Females in engineering earn an average base salary of $101,238 compared with $113,222 males, according to a 2017 report by Professionals Australia.
The report also reveals a worrying trend in women dropping out of the industry. Between the ages of 20 and 39, a total of 13.1 per cent of the female workforce left. This compares with 1.4 per cent of the male workforce.
Tellingly, women surveyed for the Professionals Australia report said two prominent reasons to stay in the industry were receiving a pay increase and improved workplace culture.
Various incentives are being offered to women by higher-education institutions, industry groups and businesses. This year RMIT offered 30 $5000 scholarships to women starting a Bachelor of Engineering.
"It's about attracting the best people you can irrespective of gender," Professor Mouritz says.
"So you've actually got a large cohort of very talented females who we know are just not entering into the profession. So,therefore, the profession loses out."
Internally, RMIT has also sought to create a gender balance among its staff. Professor Mouritz says better diversity within teaching staff sets a good example for not just prospective students, but current students and industry partners.
"We're trying to implement initiatives to attract more really good quality female academic staff and hopefully they will be role models," he says.
"The students are not just seeing male engineers, they're actually seeing female engineers talking about engineering as a profession. And I think that's very important."

First published 23 March 2018
Story: Kate Jones