News and events for the School of Graduate Research at RMIT University.
GR Bulletin
SGR publishes a monthly GR Bulletin to update HDR candidates, supervisors and other research staff of HDR related issues.
Special events
RMIT has a range of partnership arrangements including Joint PhDs and RMIT Collaborative PhDs.

Shut Up and Write!
Shut Up and Write! is a regular get-together at a café (or similar) where you prioritise writing over everything else.
Join us

Shut Up and Write!
Three Minute Thesis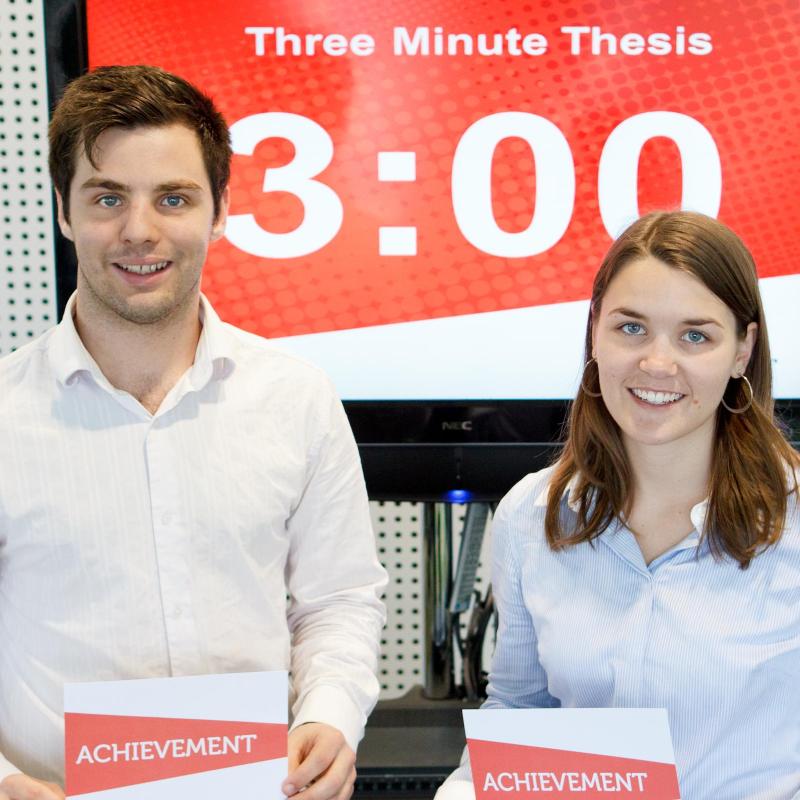 The 3 Minute Thesis competition challenges Higher Degree by Research candidates to present a compelling oration on their thesis and its significance in just three minutes.
Don't miss out

Three Minute Thesis
Upcoming Events
Engaging for Impact 2019
18 Feb 19 - 20 Feb 19
Join us for three days of interactive sessions with local and international leaders across industry, research and innovation as we identify collaborative opportunities that will help shape our future.
GoNano Innovation and Co-Creation Workshop
21 Feb 19
The workshop is part of a series of events and activities organised under the EU project GoNano, which aims to achieve better alignment between the multiple stakeholders involved in nanotechnology research and innovation.
Artist Panel - What is a Model Citizen?
21 Feb 19
How can modelling in art create new forms of creative expression? How can modelling citizenship become an activist and activating intervention into the way one understands one's role in the social and political world, as well as the role that art plays in transforming the modern agora?
You are now viewing content in a pop-up style. Click escape to return to the page
Close
/