Local students
International students
You're viewing program information for local students.

RMIT considers you a local student if you are:

a citizen or permanent resident of Australia, or
a New Zealand citizen, or
a Temporary Protection visa (TPV) holder.

If you are unsure or hold a different visa type, please

contact us

for more information.

You're viewing program information for international students.

RMIT considers you an international student if you are:

intending to study on a student visa, or
not a citizen or permanent resident of Australia, or
not a New Zealand citizen, or
not a Temporary Protection visa (TPV) holder.

If you are unsure or hold a different visa type, please

contact us

for more information. Welcome to Australia.

Not an international student?
Advanced Materials
Creating advanced materials to address the future needs of industries through the design of new materials and modification of existing ones.
We research the advanced materials needed by the industries of tomorrow.
We will discover and deploy materials in four priority areas: sustainable living looks at improving the use, recovery, remediation and recycling of resources; extreme conditions focuses on improving human health and wellbeing, protection (for example, against heat), and performance, as well as the aerospace, automotive and construction industries; devices covers sensors, point-of-care diagnostics, (opto) electronics, plasmonics and integrated photonics; and, materials on the nanoscale examines applications ranging from biomaterials to multifunctional textiles.
The research skills and competencies within this ECP can be applied to any sector or organisation, regardless of size or stage of development. The primary areas where our expertise will be directed are indicated below.
Research and innovation priorities
Materials on the nanoscale
Ranging from biomaterials to multifunction textiles, these materials will have applications in areas including catalysis, photonics and energy conversion.
Materials for devices
Materials for developing:
sensors
point-of-care diagnostics
optoelectronics
plasmonics
integrated photonics
memory technologies and simulated neural networks
Materials for extreme conditions
Developing protective and/or hightolerance materials capable of withstanding extreme temperatures, pressures and other challenging conditions.
Also developing materials that help to improve health, wellbeing and sports performance.
Materials for sustainable living
Materials and processes using materials that will improve the use, recovery, remediation and recycling of resources, including biomass, energy, food, minerals, waste and water.
Aerospace innovation
Clothing and textiles
Electronics
Food production
Medical, health care and pharmaceutical
Environment and sustainability
What are advanced materials?
The term 'advanced materials' refers to the modification of existing materials or the creation of new ones to achieve superior performance. The materials can be structural and functional, inorganic, organic or inorganic-organic hybrids. They can be classified as soft matter or hard matter depending on their characteristics.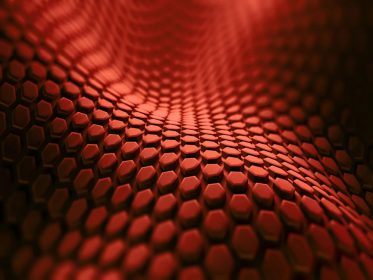 RMIT announces its insight series
RMIT's insight series aims to provide deep and accurate information on social and scientific challenges facing Australia in the 2020. We will be focussing on issues when the application of science and technology can make a profound different on how we live our lives or undertake our business. The emphasis will be on analysing the issues and providing information for the non-specialist but which goes to the heart of the issue. The information is accurate and without bias to allow the reader to assess its relevance to their own circumstance. The insight series is produced by RMIT's Enabling Capability Program and will consist of up to 6 papers that will be launched progressively in 2020.
Nanoscale memory technologies
Nanoscale memory technologies that mimic processes in the human brain will revolutionise computing and machine learning. The 'RMIT Brain Alliance' has been established to provide national leadership in bionic computing technology. The alliance brings together a diverse and complementary group of RMIT researchers working in the fields of memory, intelligence and brain science. It is building a network of national and international research leaders in the field and defining the potential of these emerging technologies and the advanced materials involved.
New vaccine technologies
RMIT is partnering with a leading pharmaceutical company in developing new vaccine technologies, to streamline the design of novel lipid nanoparticles for delivering large therapeutic bioactive compounds. The project aims to develop new drug delivery technologies based on biocompatible lipid nanomaterials to overcome the problem of how to effectively deliver poorly soluble drugs. This is a significant issue for the pharmaceutical industry, as more than 90 per cent of new drug candidates and up to 40 per cent of the drugs on the World Health Organisation Essential Drug List are lipophilic (poorly soluble).