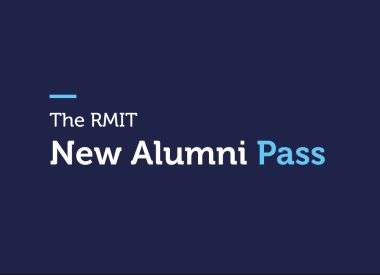 Master life and work after graduation
This year we've created something brand new for our 2018 graduates. Unlock your exclusive access to a range of free experiences every month to help you thrive in the workplace and in life.
Upskill Workshops
Online Short Courses
Life Hacks and Tools
Express Mentoring
Find out what's next for your fellow Final Year Students
Hear more from other Final Year Students
Share your memories of RMIT
We'd love to hear about your favourite times during your journey at RMIT. Who inspired you? What changed you? Did you have a 'sliding doors' moment?

Let us know by clicking the link below, and your memory could be displayed in the NAS Building (City campus), during the lead-up to graduation!
Other important information