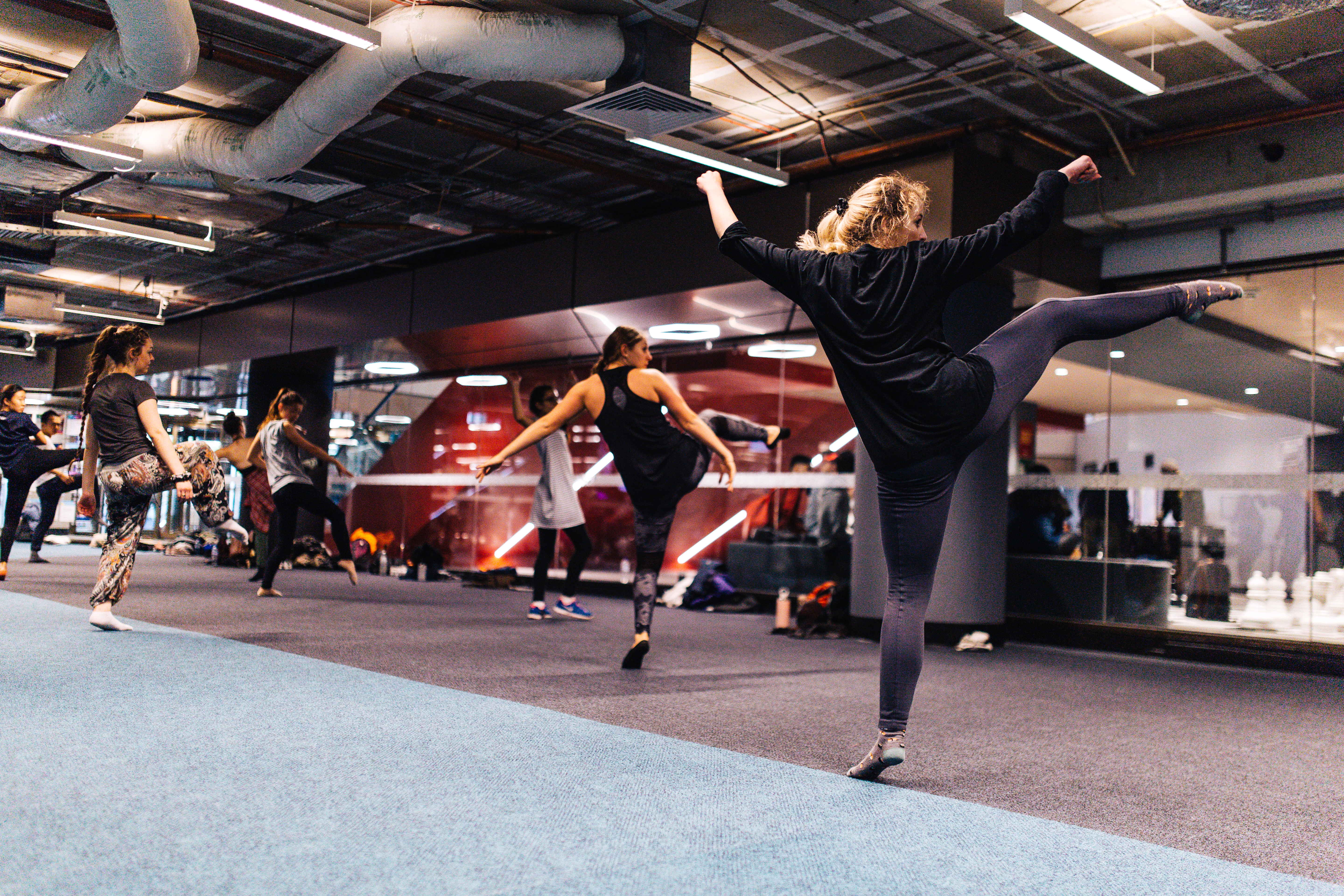 No experience? No worries! Our teachers will show you the basics, and help you learn the moves. We offer a different dance style for every day of the week and you can join in at any time throughout the semester.
Join in!
Dance classes held at the City campus are free to RMIT students, and $40 for non-RMIT students. Classes are weekly and are for beginner and intermediate levels.
To join, register prior to your first class and we will keep you up-to-date about class styles, times, locations and events.
City Campus Semester 2 2018 timetable

Classes will be held in the Activity Space at the RMIT City campus, Building 8, Level 3, commencing Monday 16 July.

Day
Time
Name
Description
Monday
12pm - 1pm
Salsa
Salsa with a touch of bachata and tango!
1pm - 2pm
Latin & Ballroom
Mixed styles including chacha, samba, rumba.
2pm - 2.45pm

Guest Dance Teacher* (Varied styles)

*Commences 30 July

Learn from a talented RMIT student each week.
Tuesday
12pm - 1pm
Contemporary
Expressive dance with technical aspects.
1 - 2pm
Commercial
Current, upbeat, strong choreography with jazz and urban influences.
Wednesday
12.30pm - 1.30pm
Dancehall
An up-tempo style derived from Jamaica; get ready for your hips to move.
1.30pm - 2.30pm
Urban Choreography
Hip-hop styled dance routines.
Thursday
12.30pm - 1.30pm
Urban Choreography
Hip-hop styled dance routines.
Friday
NO CLASSES

NOTE: Classes do not run on Public Holidays, mid-semester break or Higher Education holidays.
After you have registered for a class

You will receive a confirmation email with the class details, then show this email at your first class to the RMIT Creative dance supervisor, get your name marked off and receive your very own Free Dance Class card.
At the start of every class you attend, you must write your name down in our dance book and show your Free Dance Class card to the RMIT Creative dance supervisor.
Try the class, have fun and make sure you ask the teacher lots of questions. The class is for you to learn in an enjoyable environment, so go for it.
Contact
For more information, email dance@rmit.edu.au

Stay informed about all things arts and culture; subscribe to our email updates and join us on Facebook.