What is a Global Leader Experience?
The Global Leader Experience (GLE) is an intensive four day program held at RMIT City campus and run by Common Purpose. Your challenge will be to address the question is "How do smart cities ensure they are inclusive?"

Students from all disciplines and study levels will play a part in tackling the biggest issues facing business, governments and society today. You will explore this major world challenge from a local perspective. You will meet visionary leaders from global businesses, governments and international not-for-profits to help you and your fellow students understand the challenge in order to create innovative solutions.

Best of all, you won't be alone; you will build your connections and networks as you learn.

A GLE gives you real and practical experiences, broadens your horizons and challenges you to adapt and thrive in diverse situations. It equips you with the tools you need to lead change, now and in the future.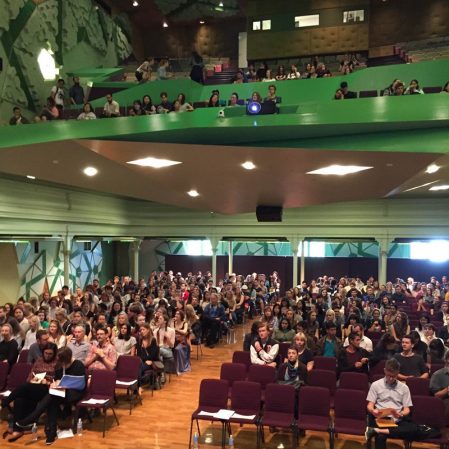 All students currently enrolled in an RMIT program in Melbourne, including RMIT Online students based in Melbourne.
There is no minimum grade point average, age, study level or subject requirement.
All GLE participants receive Future Edge accreditation.

The Global Leader Experience is free.
Students are asked to apply via the Common Purpose website, during the registration window.
You will be asked to complete the following questions, so have a think about your responses before you apply.
How have you demonstrated leadership – big or small – in your school, university, workplace or community? (250 words max.)


What do you hope to gain through your participation in Global Leader Experiences? (250 words max.)


How do you think you would contribute to the breadth of perspective and dynamics of the group? (250 words max.)


Please write one-paragraph biography (not a CV) that includes education, work experience, hobbies, fun facts and anything else you feel is relevant. (100 words max.)
Important dates
Common Purpose is a leadership development organisation that specialises in cross-boundary leadership.

Their programs bring leaders together from a range of backgrounds providing you with a unique opportunity to build a global network – without leaving home.
Founded in 1989 in the UK, there are now 65,000 Common Purpose alumni worldwide with an exceptionally diverse range of skills, interests and leadership experiences.