Online Learning Module - Get CQ Ready

Develop Cultural Intelligence online with peers from around the world
CQ for Students is an interactive online program that allows you to develop Cultural Intelligence (CQ). Drawing on the rich diversity that exists across all the RMIT campuses globally, you will come together to learn with and from each other through a dynamic, interactive online programme. You will benefit from insight and learnings from senior leaders from organizations such as Google, Amazon, Ernst and Young as well as your peers from universities across the globe.
The programme takes four hours to complete, and is spread across two weeks. As a result you will:
Become equipped with the leadership skills to build relationships and deliver results across cultural boundaries
Develop deeper self-awareness through uncovering cultural influences and their impact on behaviour
Be better able to inspire and motivate diverse groups with different perspectives
You will also have the opportunity to gain recognition for your new skills through RMIT Creds with the digital badge Building Cultural Awareness

When: Monday 29 October 2018

Delivery: Online
Global Leader Experience

What if the world's greatest challenges were in your hands?

Join a Global Leader Experience (GLE) and develop your leadership skills and Cultural Intelligence (CQ), while establishing a genuinely global network. Along with 200 fellow participants, you will play a part in tackling the biggest issues facing business, governments and society today; 'how do we ensure smart cities are inclusive?' and join a network of thousands of students across the world tackling the same challenge from their city's perspective.
A GLE gives you real and practical experiences, instills in you a global perspective and challenges you to adapt and thrive in diverse situations. It equips you with the tools you need to lead change, now and in the future.
You will also have the opportunity to gain recognition for your new skills through RMIT Creds with the following badges:
Working in Diverse Teams
Tackling Global Challenges
Resonating with Others
Global Leader Experience
When: 13-16 November
Delivery: Face-to-face in Melbourne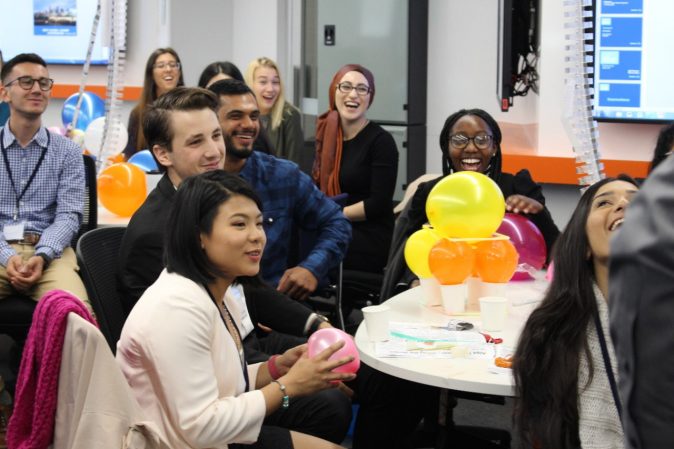 Online Learning Module - Commonwealth100

Commonwealth100 is a free, online leadership programme from Common Purpose that equips the next generation with 21st century leadership skills. Using an interactive online platform with videos, articles and exercises, you will work with a diverse group of young leaders from across the Commonwealth to explore Open Source Leadership: a new leadership model co-created with over 1,000 young Commonwealth leaders.
When: Program runs every month
Delivery: Online
Please note this program is open to ALL current RMIT students, not just those born or studying in a Commonwealth country.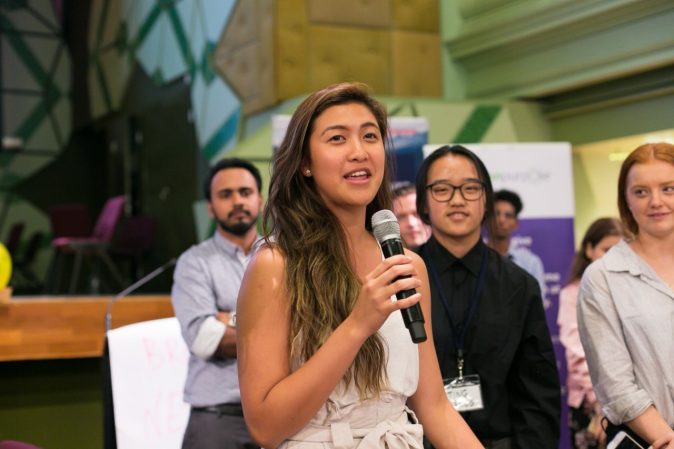 All students currently enrolled in an RMIT program; including RMIT Online programs, Exchange and Study Abroad students and RMIT programs delivered through Open Universities Australia.

There is no minimum grade point average, age, study level or subject requirement.
All Global Leadership programs are free.
Students are asked to apply via the Common Purpose website, during the application window. Links to the applications forms can found in the relevant program above.
Interested in a program outside of the application window?
Common Purpose is a leadership development organisation that specialises in cross-boundary leadership.

Their programs bring leaders together from a range of backgrounds providing you with a unique opportunity to build a global network – without leaving your campus.
Founded in 1989 in the UK, there are now 65,000 Common Purpose alumni worldwide with an exceptionally diverse range of skills, interests and leadership experiences.
Interested in discovering other RMIT Creds with a Global Leadership focus? Check out the below badges on offer: