Global Experiences Winter 2018
Spend your winter in South Korea
These four week intensive programs are running during the Melbourne winter break and will gain you credit towards your degree. Courses are offered across a range of disciplines at our three partner universities in Korea.
There are 40 New Colombo grants available for eligible students participating in the below Korea Summer School programs, worth $3,000 each!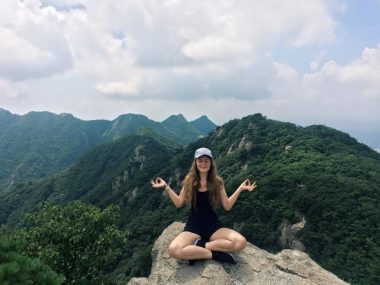 Take your classroom overseas with one of RMIT's Study Tours. RMIT offers a range of tours including exciting opportunities in Berlin/Arles/Paris, Sri Lanka, Hong Kong, Bordeaux, London and more.
Vietnam study tours in Ho Chi Minh City
Join students from Vietnam and around the world for an intensive three-week study program in one of the world's most dynamic cities. There are five distinct course offerings (all 12 credit points):
Vietnam Urban Architecture: Learning from Ho Chi Minh City (PGRD)

Contemporary and Traditional Vietnamese Fashion Studies (UGRD)

Vietnamese Photography Studio: Ho Chi Minh City through the Lens (UGRD)

An Introduction to Contemporary Vietnamese Fine Art (UGRD)

Entrepreneurship (UGRD)
Summer school intensive programs
There are loads of options for RMIT students to escape the Melbourne winter and attend an intensive 'summer school' program at our exchange partners or other external institutions. In 2018 there are opportunities in Singapore, China, Denmark, Sweden, Germany and Mexico.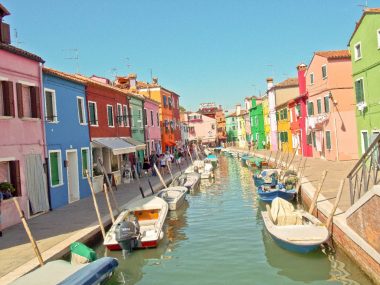 Running in July 2018, AU Summer University offers over 70 different courses (both under and postgraduate) across a huge variety of disciplines.

ESSCA offer two four-week intensive programs at their campuses in Budapest (postgraduate) and Paris (undergraduate). Courses are offered across Business and French Culture/Language.

Other global opportunities during winter
There are other interesting global programs taking place during the winter break such as the opportunity to attend a conference or undertake a work-based program.
Humanitarian Affairs Asia and the United Nations Development Program (UNDP) are holding the 9th University Scholars Leadership Symposium at the United Nations in Bangkok, Thailand. The symposium is creatively planned to help you discover your hidden potential as well as enable you to acquire robust confidence, goal-setting capabilities, self-reliance and independence, and sharpen your cutting edge, prerequisites for the next generation of 21st Century leaders.

Engineers without Borders (EWB) are running several Design Summits this winter in Samoa, Nepal, Fiji and East Timor. The Summits are designed to broaden your perspectives of design and engineering in a complex environment while building professional skills. The program teaches hands-on skills drawn from EWB's community engagement principles and approaches while giving you the opportunity to step outside your comfort zone.