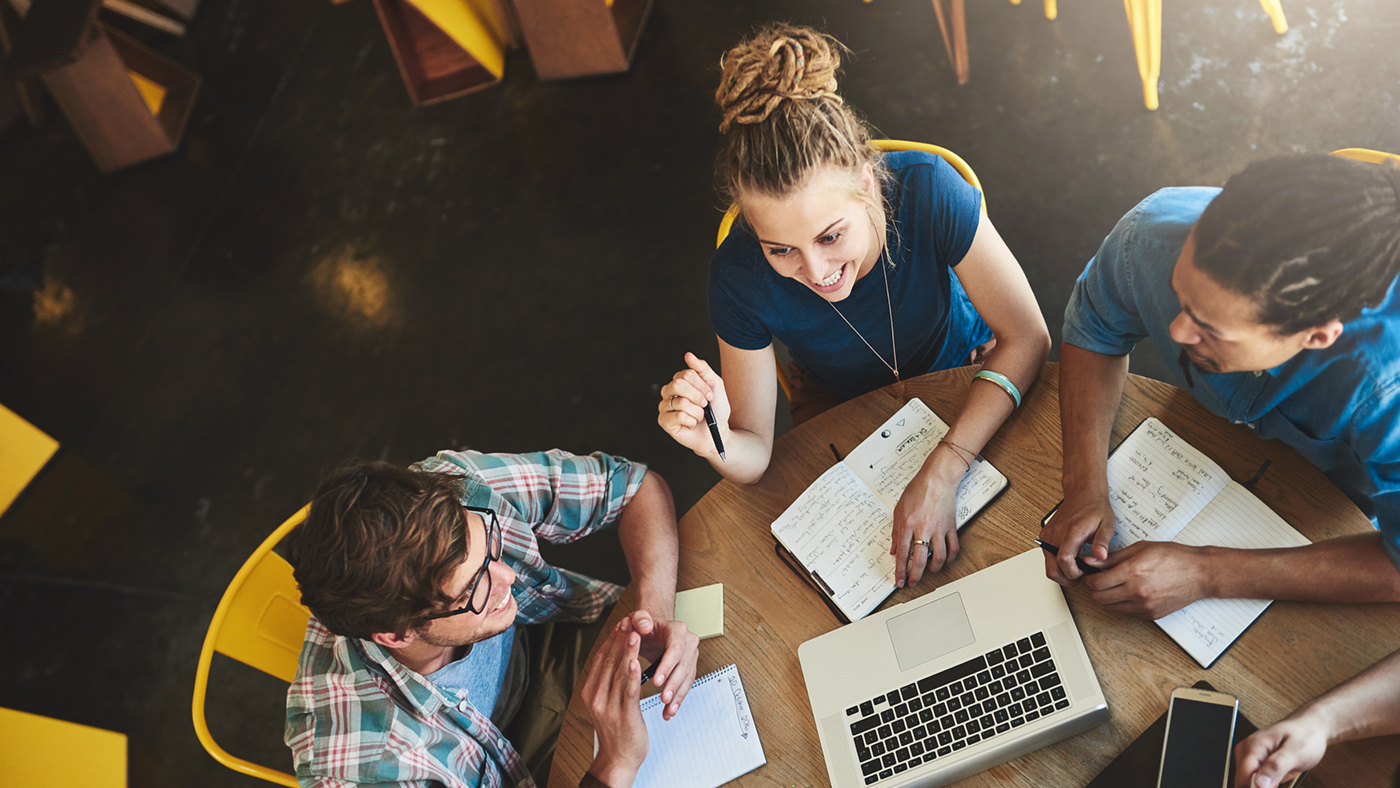 Our Partners and Co-Creators
Create. Innovate. Disrupt.
2019 Program Partner: NAB
Fastrack and industry program partners work closely to develop innovative challenges that are large-scale and have significant social impact. Students will need to use their creativity and innovative thinking to solve the challenges within cross-disciplinary teams to provide solutions that have impact for positive change.
The Fastrack program has worked with different program partners over the past 13 years from multiple sectors including NAB, ANZ, Deloitte, Kmart, Crime Stoppers and Victoria Legal Aid.
These partners not only sponsor the innovation challenges that students work on, they also allocate senior subject-matter experts to Fastrack teams, who serve as valuable industry mentors throughout the program.
NAB
Sponsored by NAB, the 2018 challenge was to find an answer to the problem: How can banks collaborate with the FinTech industry to increase their profitability? By the end of the program students pitched their diverse solutions to experts from NAB and RMIT Activator. Building on the success of 2018, we are continuing the collaboration with NAB in 2019.
ANZ
2017 marked the second year of a partnership with ANZ and provided yet another exciting opportunity to work with the Innovation Team from one of the largest and most innovative banks in Australia. The challenges aimed to address complex issues across the financial sector that impact us all on an individual, national and global level.
Challenges from 2017 were:
Increase accessibility to financial services
Helping entrepreneurs build successful businesses
Investing in your future
Increasing the safety of digital identities
Victoria Legal Aid, the Federation of Community Legal Centres and RMIT's Centre for Innovative Justice
2015 marked the third year of a truly unique collaboration with this set of social justice industry partners. This was an opportunity to work on complex social justice challenges with the theme of "Access to Justice Through Technology" - promoting the design, development and adoption of technology solutions to improve access to justice for those most in need.
Fastrack has teamed up with a number of leading-edge partners and experts across the areas of innovation, design, business and technology to help co-design and deliver our programs. Throughout the 12 weeks of the program, our industry partners work directly with Fastrack teams through specialised, hands-on workshop sessions, in core areas including design thinking, business model canvassing, prototyping and pitching.
Delivery partners have previously include award-winning digital design and innovation agency Isobar; social enterprise capacity builders and impact investment specialists The Difference Incubator; Melbourne-based technology and product/service design start-up Sheda; and Deloitte Centre for the Edge CEO and innovation expert, Peter Williams.