Boeing Scholarship
For associate and bachelor degree students enrolled in programs of significance to Boeing; worth $4000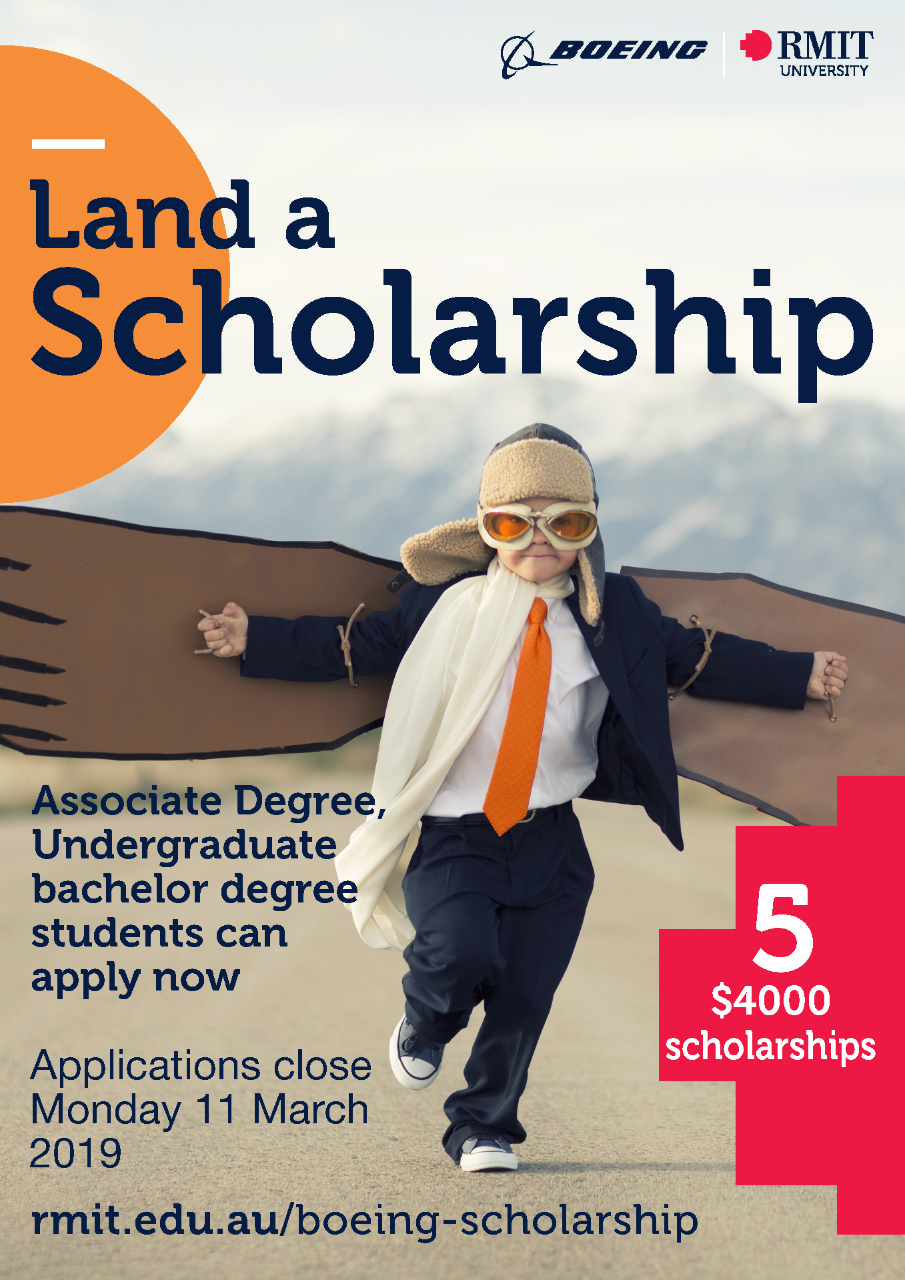 The Boeing Scholarships are offered to students at RMIT University in support of Boeing's International Education Philosophical Guidelines.
The Boeing Scholarships are open to RMIT students currently enrolled in associate degree or bachelor degree (single or double) programs of significance or merit to Boeing.
The scholarship application process is highly competitive with a limited number of scholarships available. Unfortunately, not all eligible applicants will receive one.
Only successful candidates will be notified via email to their RMIT student account.