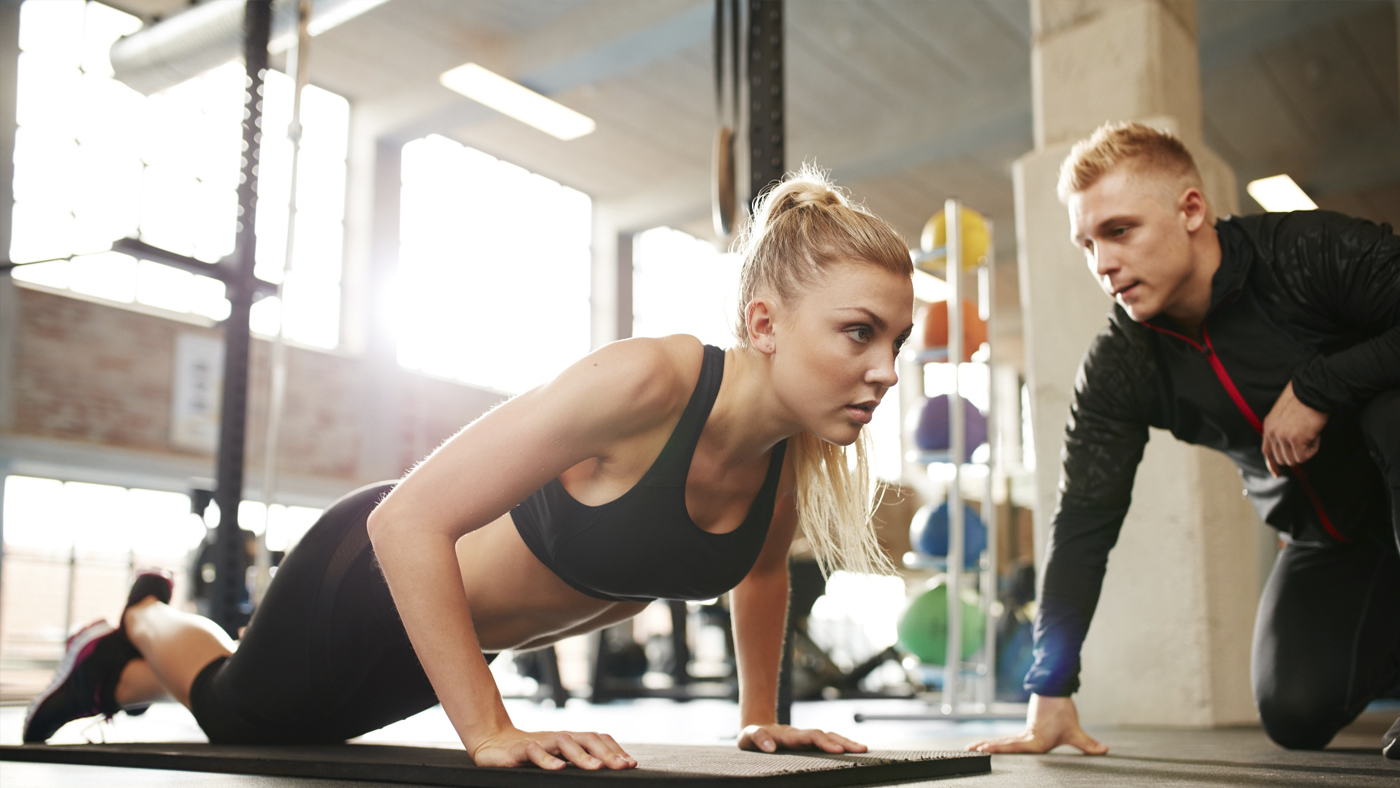 Nothing beats the inspiration and motivation of having your very own personal trainer. Personal Training is a one on one workout with you and a one of RMIT Sports Centres friendly and experienced fitness professionals.
Your trainer will provide you with all the hands on support, guidance, and motivation you need to achieve your individual goals and help you get the most out of your workout time.
Personal Trainers have the power to change lives for the better. Whatever your fitness goals or fitness level we have a trainer who will guide and inspire you to be your best.

Whether you're just starting out or are training competitively, you will immediately recognise the benefits of having your very own Personal Trainer and fitness coach.
Your trainer can help you achieve fantastic results in the many following ways:
• Help you to train harder and more effectively than ever before
• Keep you motivated and accountable to every workout
• Teach you the right technique and form on all exercises and equipment
• Design an exercise program and training routine specifically to meet your needs
• Provide expert health and fitness advice from a qualified fitness professional
• Vary your training location and equipment at anytime
• Help you to train safely and more effectively avoiding injury
• Help make your training sessions fun and enjoyable
• Help you to achieve fantastic results in the shortest possible time
• Measure, asses and evaluate your fitness and body shaping improvements over time
• Use the latest technology, equipment and software to help you gain an edge
• Provide valuable nutritional advice and guidance
• Provide emotional support through both good and bad training days
At RMIT Sports Centre all of our Personal Trainers are experts in fitness. All trainers have a minimum certificate IV qualification in fitness or more, which means they have extensive knowledge and background in anatomy, exercise physiology, exercise science, exercise prescription, strength and conditioning, fitness testing and more.
Personal training options
Your trainer can design and exercise program to deliver great results in the following areas:
• Body tone, shaping and weight loss
• Aerobic fitness and endurance
• Strength training
• Muscular development
• Functional training
• Sports specific performance training (football, basketball, soccer, hockey)
• Older adult conditioning (strength, balance, fitness and independence)
• Posture, back pain and Rehabilitation
• Special event conditioning (triathlons, marathons, fun runs)
• Flexibility
Outdoor Personal Training

At RMIT Sports Centre our personal trainers have extensive experience in both gym-based and outdoor personal training. Training outdoors and in other sporting environments adds a huge amount of variety and fun to your workouts whilst delivering important cross training benefits to your training and program. Your trainer can utilise any of the diverse range of world class facilities at the Sports Precinct to keep you motivated and achieve specific sports related outcomes.
RMIT Sports Precincts Facilities include:
Health Club
Group fitness Room
Cycling Studio
Squash Courts
Indoor Stadium
Futsal Pitch
Soccer Pitch
Hockey Pitch
Tennis Court
Athletics Track
Football Oval
Personal Training Prices
30 minute session $52.00
5 session pass $260.00
10 session pass (10% Disc) $468.00
20 session pass (15% Disc) $884.00
Direct Debit $52.00

60 minute session $78.00
5 session pass $390.00
10 session pass (10% Disc) $702.00
20 session pass (15% Disc) $1,326.00
Direct Debit $78.00
Meet our personal trainers
The Personal Training team at RMIT is renowned for their level of expertise; qualifications and commitment to helping clients achieve real results. All trainers have extensive experience working across a wide range of fitness interests and attend ongoing workshops to stay up to date with all the latest health & fitness information.
Jarrod Cugley
Qualifications:
• Certificate III & IV in Fitness
Specialties:
• Strength Training
• Powerlifting
• Weight Loss
Hobbies:
• Basketball
• Snowboarding
• PC Gaming
• Spending time with my dog 
About Jarrod:

Training started out for me as a necessity in 2006. I was overweight and unhealthy. Since then I have lost over 20kg of fat and gained lots of muscle. My training has evolved from barely being able to spend longer than (literally) 5 minutes on an exercise bike to spending hours in the gym hauling weights 1-3 times my own bodyweight, for fun! Over the years I've explored various styles of training, with my favourite being Powerlifting and general strength training. I pride myself on being able to adapt my knowledge of human exercise and movement to any individual and their personal training goals, while making the training process rewarding and fulfilling along the way, as it should be.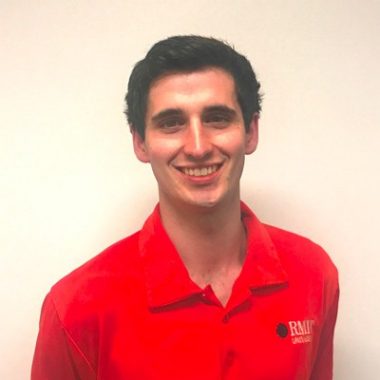 Matthew Bruno
Qualifications:
• Bachelor of Exercise Science & Human Movement
• Doctor of Physiotherapy
• Nationally Accredited Basketball and Track & Field Coach
Specialties:
• Athletic Performance Training
• Concurrent Training Systems
• High Intensity Interval/Resistance Training
Hobbies:
• Watching Sport
• Playing Computer Games
• Coaching and Mentoring 
About Matthew:

I am very measured in my approach to assisting individuals to achieve their health and fitness goals. Combining my personal experience as an Elite Athlete, with my extensive study and professional development with people of all ages and abilities, I understand that every person requires an individualised approach and will respond to different methods of training. As a result, I endeavour to ensure that the experience is rewarding, enjoyable and positively impacts your life!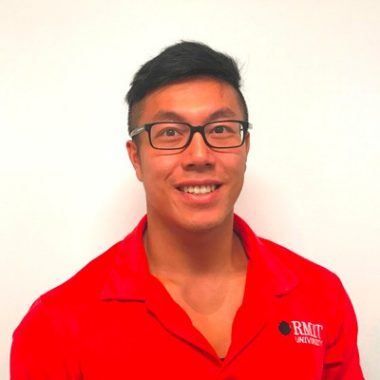 Tony Huynh
Qualifications:
• Bachelor of Exercise Science
• Certificate III & IV in Fitness
Specialties:
• Power Lifting and Bodybuilding
• Correcting Exercise Technique
• Using Goal Setting to Achieve Outcomes
• Fun Exercise Routines
About Tony:

I believe that consistency is the key to success. I support all my clients by holding them accountable and ensure that they are consistently challenging themselves every workout. I enjoy utilising training methods that are backed by science to assist with goal and result attainment.
Hobbies:
• Fishing
• Dancing
• Lifting Weights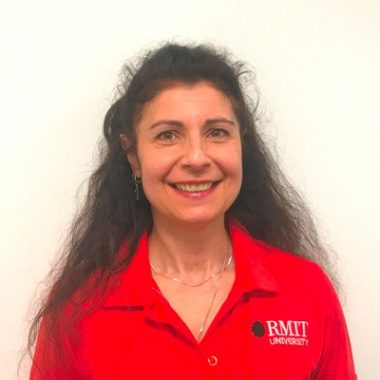 Vicky Alexitch
Qualifications:
- Certificate III & IV in Fitness
- Pilates Matwork Level 3
- Combat & Exercise Certificate

Specialties:
- High Intensity Interval Training (HIIT)
- Resistance Training
- Improving Flexibility & Mobility
About Vicky:
I originally started my Personal Training career in Canada at the age of 17. I now have over 20 years' experience as both a Personal Trainer and Group Fitness Instructor. I love using a variety of training techniques and incorporating my own experiences to help people achieve their own personal goals.
Hobbies:
- Trying to learn something new every day
- Visiting museums and art galleries
- Travelling to other countries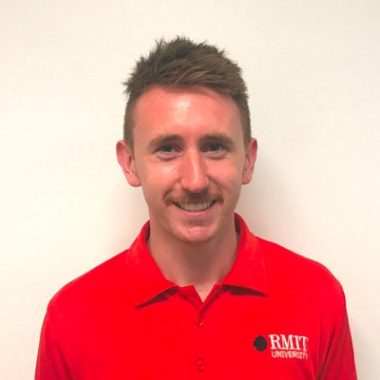 Adam Young
Qualifications:
• Currently completing Certificate III & IV in Fitness
• Studying a Bachelor of Health Science and Osteopathy
• AFL Accredited Umpire Coach
Specialties:
• Sport Specific Programs
• Fitness Programs for Older Adults
• Programs for Beginners\
About Adam:

I have a passion for aerobic conditioning, sport specific training and exercise for the elderly. I will keep you accountable and push you towards your goals all while keeping it fun and enjoyable.
Hobbies:
• Running
• Playing Golf
• Everything Sport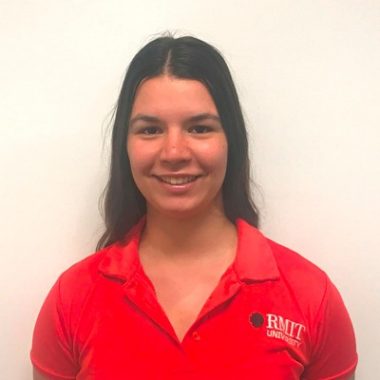 Leanne Popov
Qualifications:
• Bachelor of Sport and Exercise Science
• Certificate III & IV in Fitness
• Level 1 Boxing Instructor
Specialties:
• Injury Rehabilitation
• Weight Loss
• Programs for Beginners
About Leanne:

I am a strong believer in using exercise as medicine. I love helping people achieve their goals and improve their quality of life in the process. I am a keen exerciser myself, reaping the benefits of regular pilates, cycling and strength training, which I hope to share with you.
Hobbies:
• Travelling
• Pilates
• Spending time at the beach 
Kaylee Jones
Qualifications:
• Certificate III & IV in Fitness
• Bachelor of Exercise Science
• Level 1 Boxing
Specialties:
• Cardiovascular Fitness programs
• Weight Loss programs
• Strength programs
About Kaylee:

I love to help every client achieve their goals by providing the necessary motivation, guidance and support they need. Making the right choices in the Health Club isn't easy, so I ensure every client has the latest up to date training information and knowledge to make the most of every minute.
Hobbies:
• Leading an active lifestyle
• Inspiring others to be their best
• Outdoor sport and recreation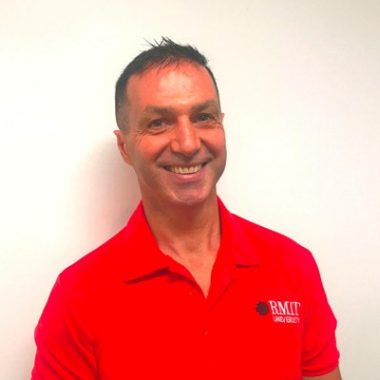 Gezim Zeneli
Qualifications:
• Certificate III & IV in Fitness
• Level 3 Boxing Accreditation
Specialties:
• Strength & Conditioning Training
• Weight Loss
• Bodybuilding
• Boxing
• Nutrition
Hobbies:
• Volunteering with charities, including the Royal Children's Hospital, Beyond Blue and the Cancer Council
• Going to the movies
• Reading
About Gezim:

I am a highly motivated, focused individual who enjoys hypertrophy and core training multiple times per week to keep myself in shape. I have extensive experience training a wide variety of individuals, including bodybuilders, aspiring Australian Defence Force women, and the general population who wish to improve their health and wellbeing. I enjoy all aspects of fitness and I look forward to helping you achieve your goals through a measured, holistic approach.

Yoshi Madi
Qualifications:
• Certificate III & IV in Fitness, Boxing, Pilates and Nutrition
• Bachelor of Nutrition Science
Specialties:
• Fat Loss & Body Composition
• Weight Management
• Strength & Conditioning
About Yoshi:

I have over 10 years of experience in the fitness industry, in addition to authoring 2 books surrounding weight management. Having personal experience as a bodybuilding athlete, and a fitness model, I understand the rigours of gym training. My breadth of experience, and nutrition-related qualifications, guide my holistic approach to assisting individual's health and fitness goals.

Hobbies:
• Eating
• Watching Movies
• Meditating
Phone: 9925 7999

Email:
Enquire about a health club membership: sportscentre@rmit.edu.au
Book a room or court: programs@rmit.edu.au
Location:
RMIT University, Building 203, McKimmies Road, Bundoora.
Opening hours:
Monday to Friday: 6.30am – 10pm
Saturday and Sunday: 8am – 6pm

RMIT Sports Centre
Building 203, McKimmies Rd, Bundoora VIC 3083