Our students have told us that representing your university on the sporting field is one of the best experiences you can have. Trust us when we say, you need to become a Redback.
What is a Redback?
1) a black venomous spider with a bright red stripe down the back
2) a student who competes for RMIT in sporting events throughout the year, such as University Games.
Spotted: a Redback in the wild
How you can become a Redback
Watch our new Southern University Games video, get inspired and look out for opportunities here in 2018.
If you're an elite athlete, let us know. You could qualify for subsidies of up to 100%, just for being your talented self.
The events we took part in this year were:
Ask about our leadership opportunities
There are so many opportunities to take on leadership roles with the Redbacks.
Become a team manager, coach or join the support crew to make the most of your Uni Games experience. You don't have to play a sport to get involved! Contact us to find out more.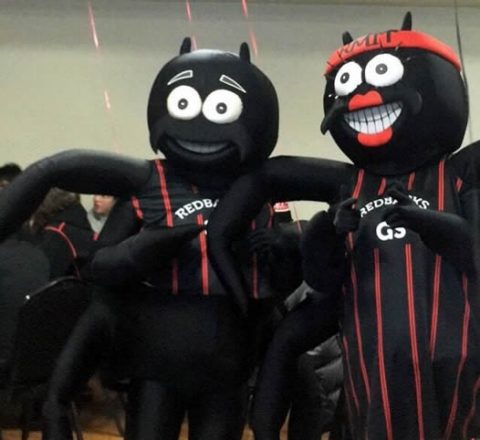 2017 Southern University Games champions
Well done to all Redbacks who represented RMIT in the final Southern University Games, held in Geelong, Victoria.
RMIT was crowned overall champions for the third year in a row, and have won this event more than any other university since 2000.
RMIT finished with nine medals, four ahead of host Deakin University and Monash University who both finished with five. Congratulations to the following who spun their hard work into medals:
Gold: Badminton Men and Women, Futsal Men, Golf, Hockey Women, Lawn Bowls, Tennis Men and Women, Ten Pin Bowling, Volleyball Men
Silver: Basketball Men, Netball Mixed
Bronze: Basketball 3x3 Women, Dodgeball, Hockey Men.
An extra shout-out to the Women's Basketball team, who won the Redbacks' team spirit award as determined by our support staff, and our Ten Pin Bowling team, who have won their event eight years in a row.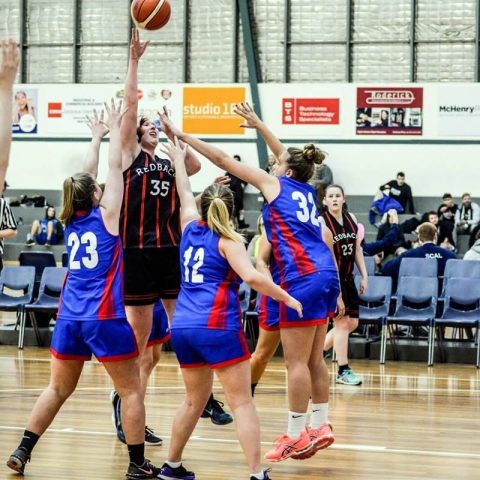 Redbacks in action: lawn bowls and women's basketball
Southern University Games, July 2017, Geelong VIC
University Games in the news