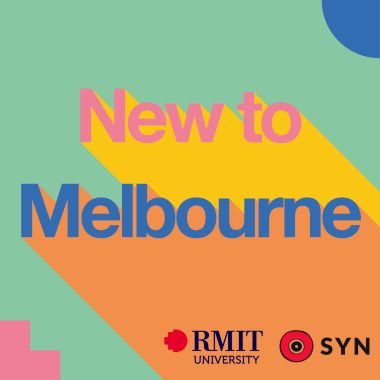 When you're moving to a different city (or even a different country!) to start university, there's lots to learn, discover and adapt to. In the New To Melbourne podcast, RMIT students who've moved from overseas or interstate share their stories, advice and tips on how to settle in to Melbourne and make the most of your time at RMIT.

In each 15-minute episode you'll hear from real students sharing their real experiences, plus learn about handy free services and supports to help you as you move to Melbourne and start your studies.
---
The New To Melbourne podcast series is a production between RMIT University and SYN Media.
---
Episodes
Episode 1: Before you arrive
Episode 2: Accommodation
Episode 3: First weeks of university
Episode 4: Making connections and getting involved
Episode 5: Students services and support
Episode 6: Jobs and career goals
---
Production credits
Contributors: Xiangyi Xu, Mingdi Li, Muhammad Raffa Athallah Pratama, Akshay Jose, Stanley Wei Yang Teh, Nabs Adnan, Bang Mach, Ayu Sekarlangit Mokoginta and Vignesh Gopalakrishnan
Executive Producers: Rebecca Maakasa (SYN Media) and Hart Ely-Faulks (RMIT Students group)

Series Voiceover: Brooke Hutchinson and Kevin Karongo

Series Editor: Rebecca Maakasa
---
For more information on this project, please contact Hart Ely-Faulks - hart.ely-faulks@rmit.edu.au.