This is one of your biggest days of the year, new students: Welcome Day 2018. (You might know it as orientation week, or O-week.)
Get a taste of what's on your campus, including all the services and fun stuff that makes RMIT unique. Join a club, grab something to eat, make new friends!
Choose the event on your campus then register to receive your barcode for entry. Why wait? Clock's a ticking to the start of your orientation week...
Welcome Day is like speed dating but better: many students, many different opportunities, limited time, no pressure! It's a fabulous, relaxed way to get to know what RMIT offers and the opportunities that await... before you commit.
Before the day, check out some of those opportunities, then seek out the appropriate marquee on the day before chowing down on all that free food.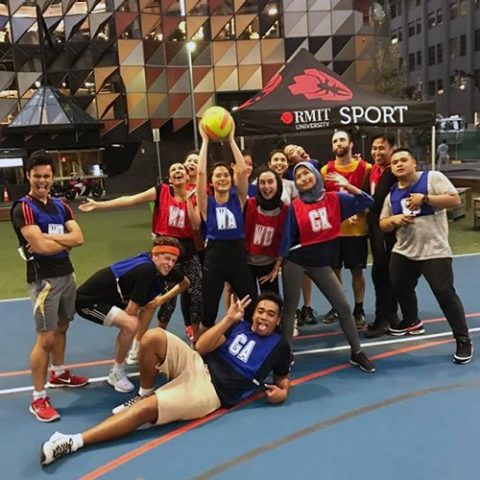 Don't miss the RMIT Sport marquee
Find where you need to go
Campus tours run throughout Welcome Day. But if you've already been handed a room number, something that looks like 12.4.115-116, here's how to find it.
Let's say you're standing on City campus. First, locate the building on your campus map (Building 12, in this case), then head to level four, room 115-116. You should end up at the Campus Store, where you can buy course equipment or cool RMIT merch.
Still not sure? Watch fellow student, Faseehi, explain how to find a room number.
Program orientation events
Remember, our Welcome Days are different to
your program orientation events
. We've listed
some events here
, but your college or school will give you information directly, so you know when to attend.