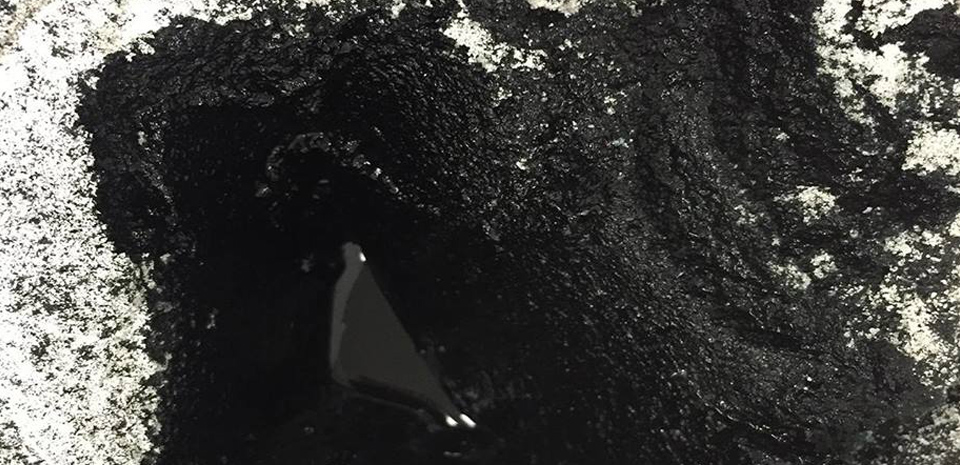 Material Restraint : Rebecca, Skye, Vittoria and Phebe
Material Restraint will bring together four artists, with overlapping investigatory concerns, working in the area of object-based sculpture.
GALLERY 2:
Skye Kelly, Rebecca Delange, Vittoria Di Stefano and Phebe Parisia.

The exhibition will explore the use value of materials and things in the world in order to illuminate and create multiple and new meanings and examine the qualities of restraint, containment, potential, vulnerability and tactility within the context of object-based sculpture.
Opening Night: Tuesday 11 April. 5:00-7:00pm
Artists Talk: 21 April. 1pm

First Site Gallery is run by RMIT Link Arts and Culture.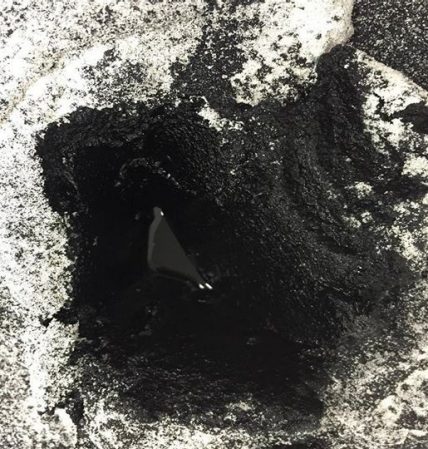 Image Credit: Untitled (black void) Skye Kelly Dimensions variable Gelatine, black colouring, water 2016