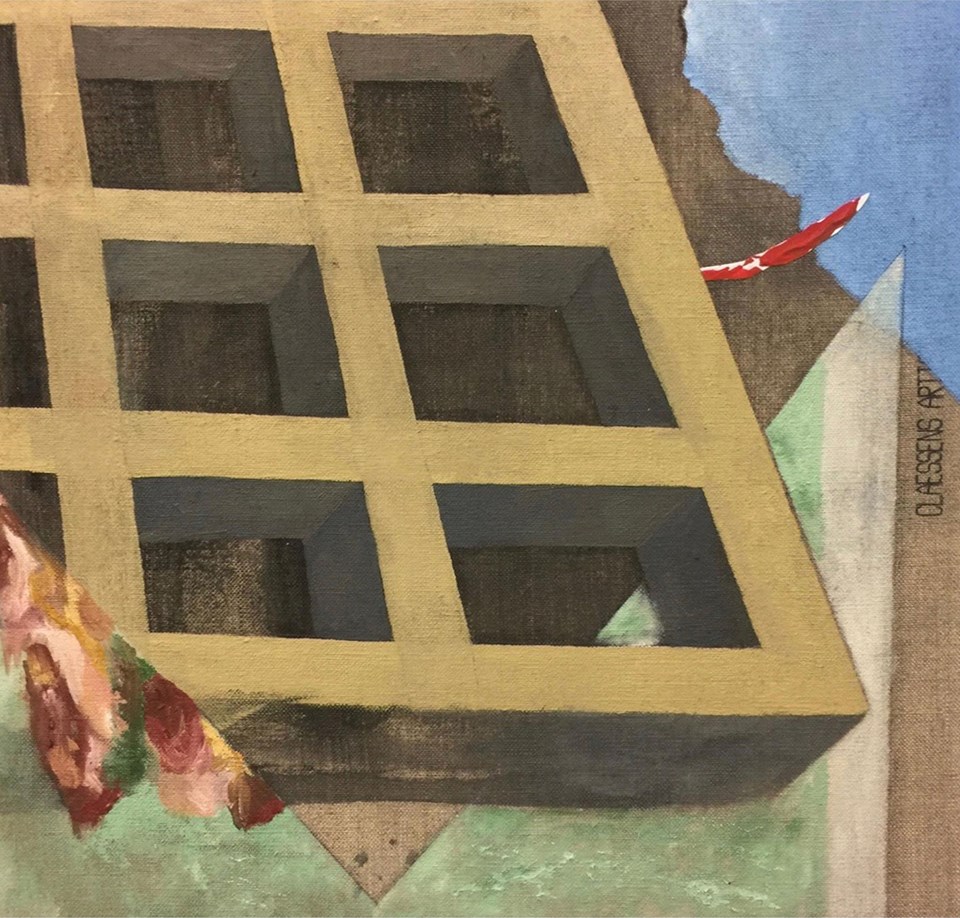 Depth and Dead Ends: Bronte Mae Webster
Depth and Dead Ends: Excavating the Site of Painting explores a recent condition that regards art itself as a perpetual site of discourse.
GALLERY 3:

If paintings function as a site to behold then what is occurring within these spaces? RMIT Fine Art student Bronte Mae Webster simultaneously invites the viewer to reflect upon fragments of personal/collective histories, whilst disarming a totally immersive experience through painterly dead ends.
Opening Night: Tuesday 25 July, 5-7pm
Artists Talk: Friday 4 August, 1pm

First Site Gallery is run by RMIT Link Arts and Culture

Image Credit: That's how it archipelagos, Bronte Mae Webster, 80 x 50cm, acrylic, oil, charcoal, paper and linen on MDF, 2017