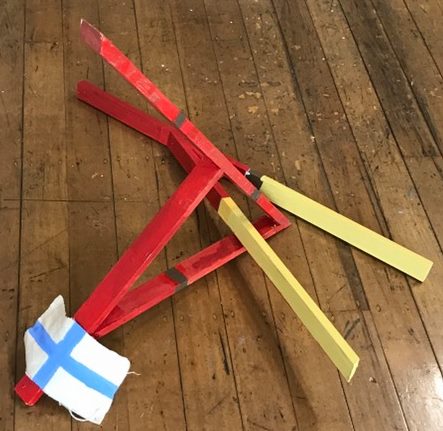 Sincerity: Timothy Greaves
Finding purity through true imperfection.
GALLERY 1:
Dreaming of materials, I rummage about the world seizing any actors to play groundwork for a personal exploration and high minded deconstruction of 'The Painting'. A yearning for meaning, softly reminding us of what we stand to lose.
Opening Night: Tuesday 25 July, 5-7pm
Artists Talk: Friday 4 August, 1pm

First Site Gallery is run by RMIT Link Arts and Culture

Image credit: Monument To Shape, Timothy Greaves, 100 x 70 x 70cm, pine and canvas, acrylic and oil paints, 2017.