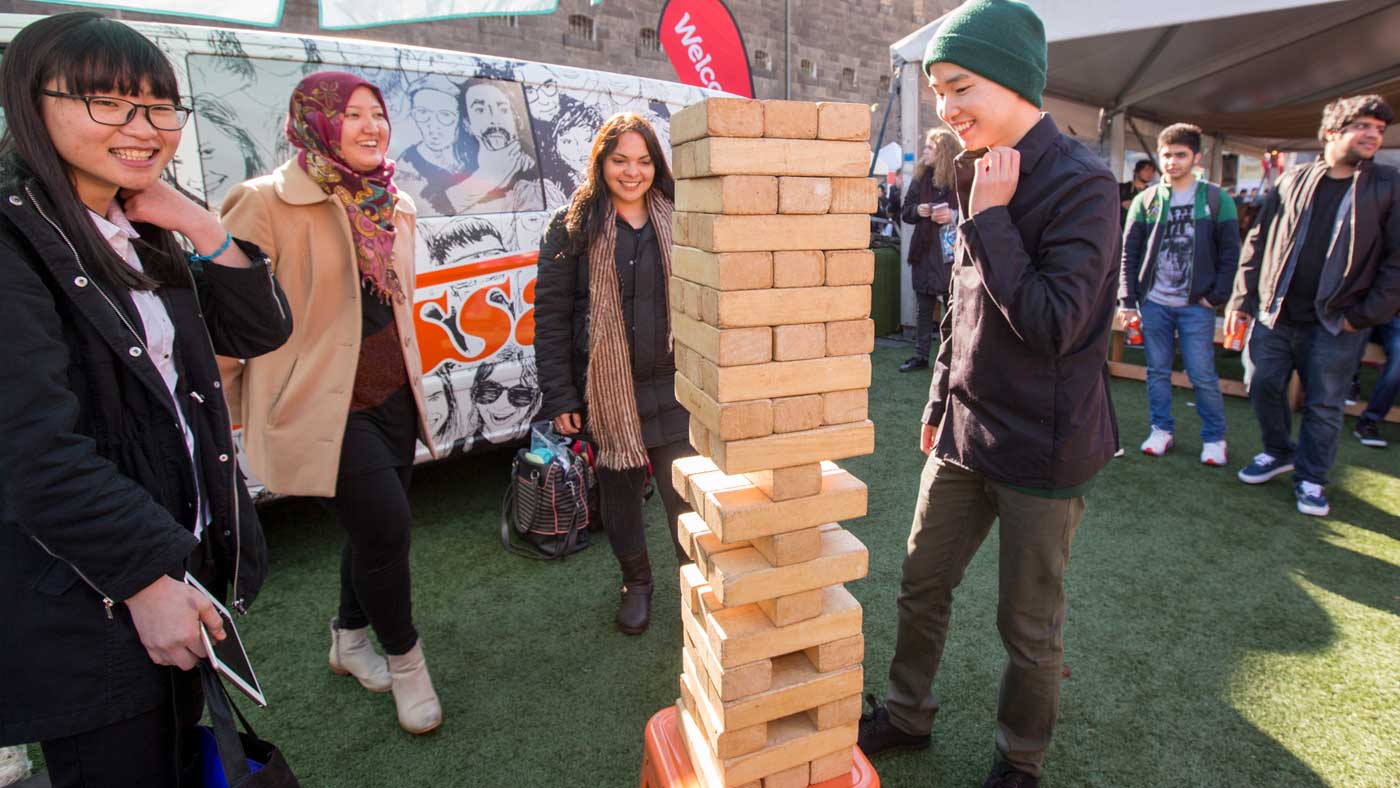 College of Business VE Orientation
If you're studying a Certificate IV, Diploma or Advanced Diploma Associate Degree, you are invited to the College of Business Orientation.
Learn everything you need to know about getting started at university.
College information sessions: Hear about essential University services including Admin essentials, RMIT Connect, Business Central, the Library, IT and student support services, RUSU, Business Student Enrichment Services, Global Experiences and more.
Program information sessions: This is a great opportunity to meet with teachers and fellow students from the School, to find out more about your program, and receive helpful advice on how to make the most out of your studies and student experience at RMIT. After your program information session, you have the option of joining our student ambassadors and take a brief tour via RMIT Connect and the Library on your way to the Alumni Courtyard.
Alumni Courtyard: enjoy lunch and free entertainment, take part in some fun activities, talk to staff and student reps about activities, groups and clubs, social sports, services, trips and tours and much more.
Panel Discussion: "What was my first year like at RMIT?' Join some of the RMIT student ambassadors to find out what their experiences were like, what they wished they knew before, and have a chance to ask any questions you might want to know.