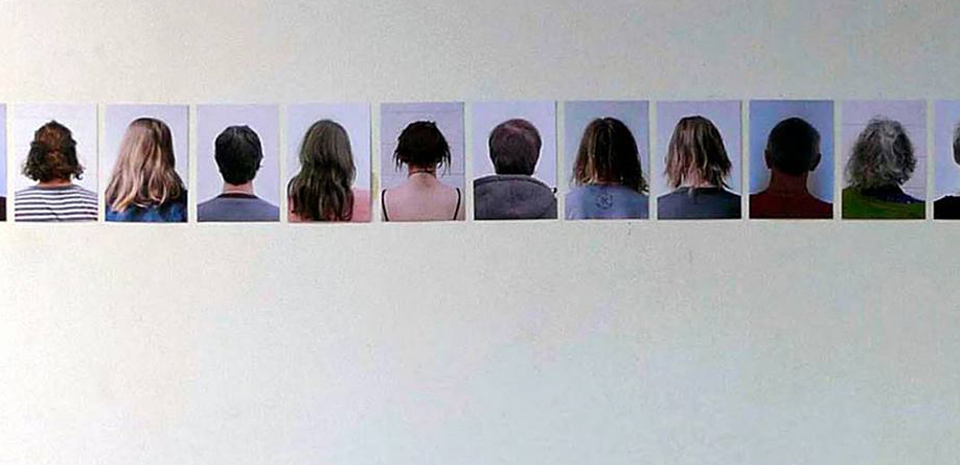 If I look the other way_ Sally Vivian
'If I look the other way…' considers society's response to difficult issues.
GALLERY 2:
Our society and we as individuals, manage to forget about, or mentally turn away from things that we don't want to think about. This work draws our attention to this strategy. The installation includes a large number of images of heads turned away and an accompanying recited mantra 'If I look the other way…'.
Opening Night: Tuesday 9 May. 5:00-7:00pm
Artists Talk: 19 May. 1pm

First Site Gallery is run by RMIT Link Arts and Culture.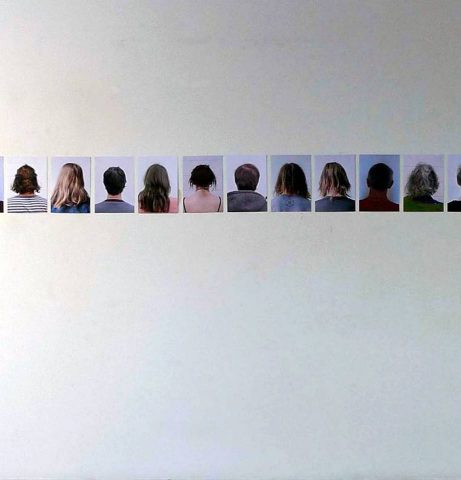 Image Credit: If I look the other way...". Sally Vivian. H 30cms x W 10-14 m (applied to wall). Inkjet prints on paper plus audio. 2015.