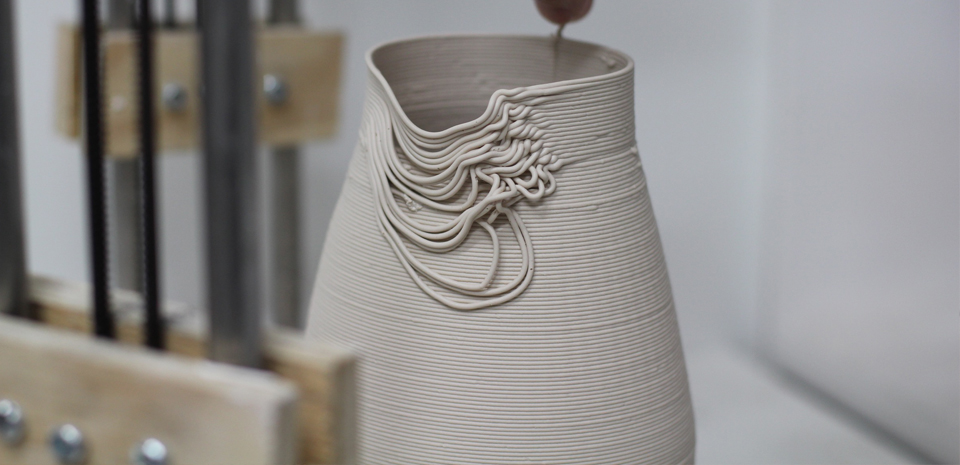 Meet the Maker: Alterfact // La Petite Fabrique de Brunswick
In this 2-for-1 Meet the Maker, you'll have the opportunity to visit two Melbourne ceramic and design studios.
Established by Ben Landau and Lucile Sciallano, Alterfact is a design studio located above Northcote Pottery Supplies that 3D prints ceramic objects.
With design leading their practice, Lucile and Ben consider the form and function in the production of 'stuff': where it is coming from, and where it is going; how it is made, and how it will be used.
Directly across the road in a back shed of their home, Lucile runs her solo ceramic studio under the name La Petite Fabrique de Brunswick. In this studio, Lucile takes a more traditional approach to slip cast ceramics in which the prototype, mold, casting, firing and glazing are all completed in Brunswick.
Join this Meet the Maker to learn from Lucile and Ben about how two very different approaches to working with ceramics materialise.
Check out Alterfact and La Petite Fabrique de Brunswick online or contact linkarts@rmit.edu.au for more information.
This is a free event for RMIT students and places are limited for Meet the Maker studio visits so please book early (login required) to avoid disappointment.
The studio address will be advised once your booking has been processed.