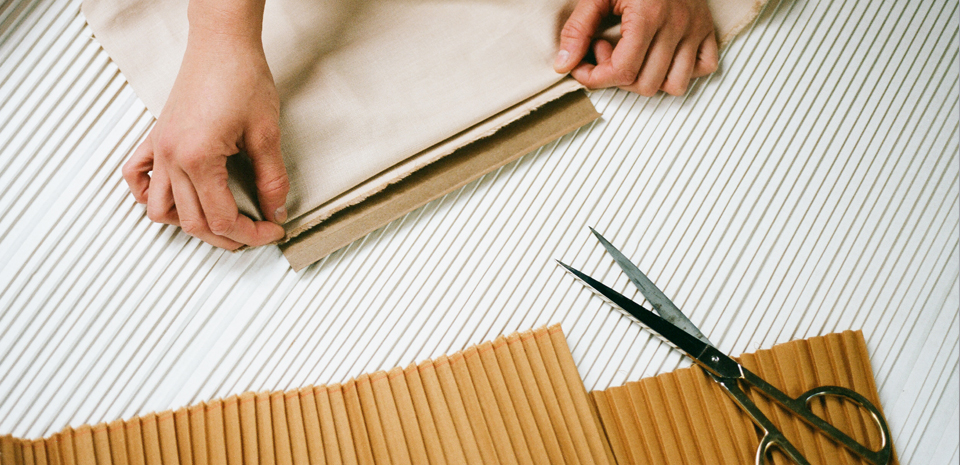 Meet the Maker: Three Fold Studio
Join this Meet the Maker to visit the Collingwood studio of Three Fold Studio and hear about how Nikki, at just 21 years old, established her label while working full-time at a lighting company.
Graduating from gold and silversmithing, Nikki Lawrence has proven her creative diversity has no limits and founded a creative business making beautiful pleated tote bags. Just two years on, Three Fold Studio is a thriving small business.
Learn how all steps of her bag-making process are completed across three locations in Melbourne, and how Nikki balances the day-to-day of running a business, bag production, and the creative design aspects of her practice.

This is a free event for RMIT students and places are limited for Meet the Maker studio visits so please book early (login required) to avoid disappointment.
See Three Fold Studio online or contact linkarts@rmit.edu.au for more information.