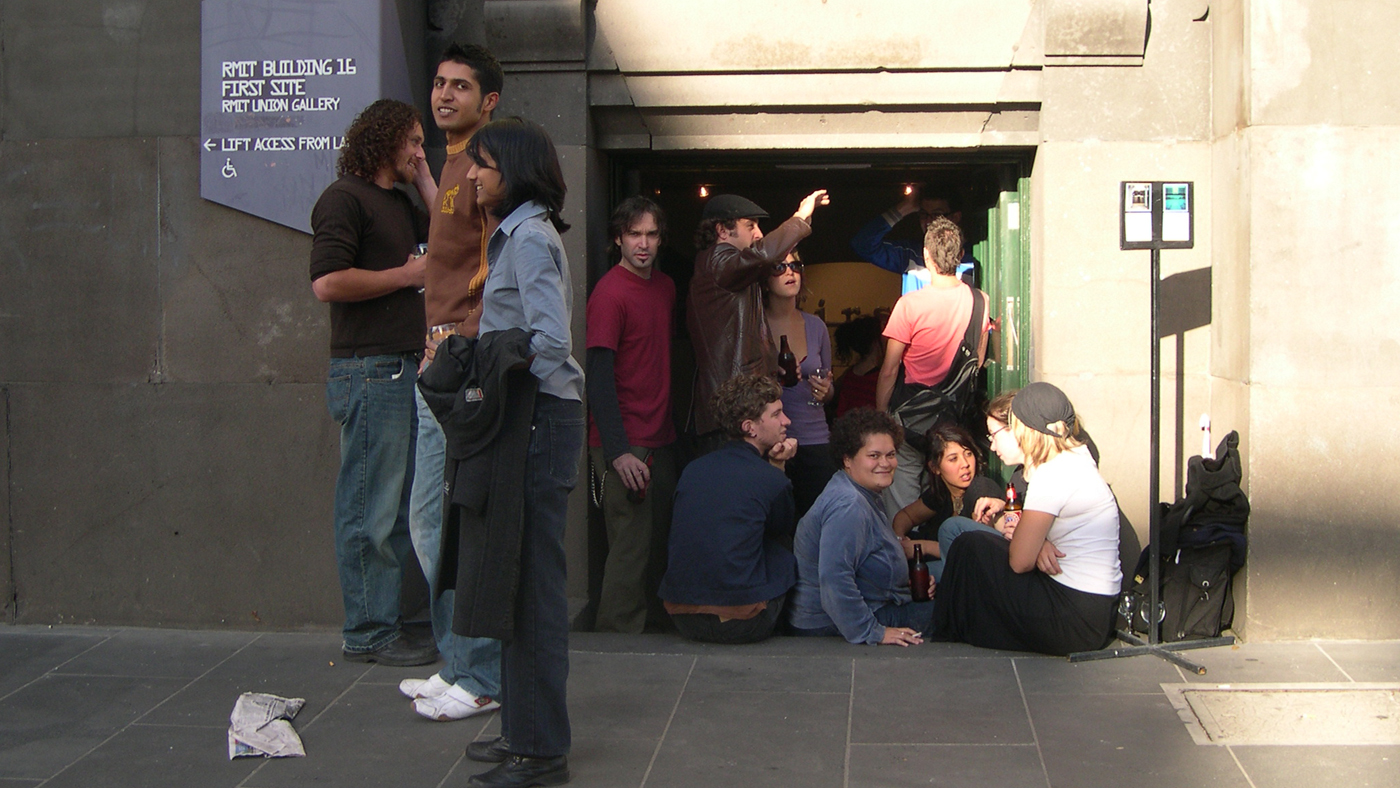 First Site Gallery Turns 21!
Birthday exhibition
Take a tour through time and explore some of the art and design that has captivated audiences at one of RMIT's favourite cultural hubs.
This historic group show brings you selected past and present work from the vaults of noteworthy alumni who've started their careers at your student gallery.
More than 4,000 RMIT students have exhibited works in over 800 shows at First Site over the last 21 years. Please join us for the opening event, as we celebrate this success and mark our significant milestone.
The show features:

Juan Ford, Kirsten Haydon, Paul Compton, Tony Lloyd, Sue Dodd, Salote Tawale, Jonas Ropponen, Ara Dolatian, Christian Bishop, Phebe Parisia, Kieran Boland, Brendan Lee, Brie Trenerry, Andrei Davidoff, Reiko Miyazawa, Jon Butt, Becc Ország, Leslie Eastman, Simon Finn, Skye Kelly, Din Heagney, Scott Mitchell, Richard Harding, Chris Bond, Stephen Gallagher, Emile Zile, Adam Cruickshank, Caleb Shea, Charles O'Loughlin, Fleur Summers, DAMP, Simon MacEwan, Adam Cruickshank, Jessie Bullivant, Joel Zika, Sanne Maestro, Michael Graeve, Sanja Pahoki , Andre Liew, Tracy Lam, Dan Price, Liz Walker, Chris Henschke, Gabriel Tongue, Andre Piguet, Isobel Knowles & Van Sowerwine.

First Site Gallery is supported by Link Arts and Culture.