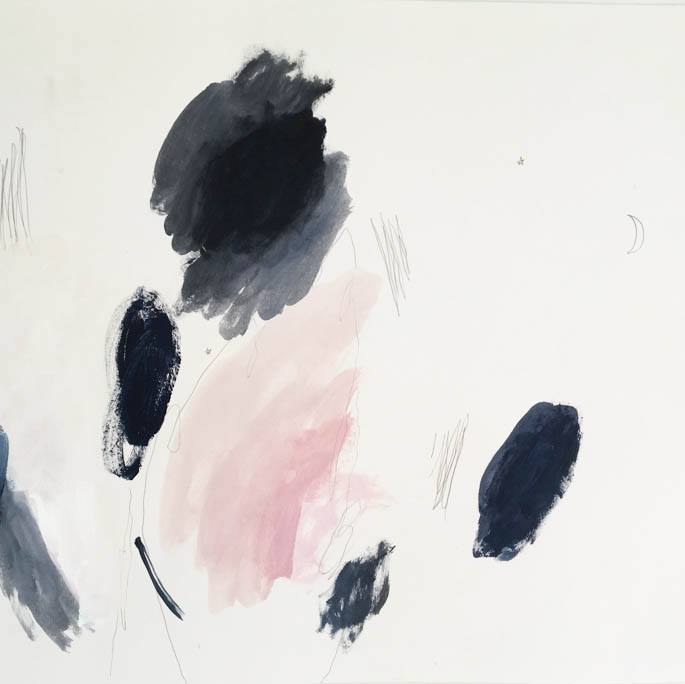 Dreams and Skies: Sophie Freeman
Dreams and Skies is artist Sophie Freeman's folkish look at skies and places, imaginary and sentimental.
GALLERY 3:

Sophie Freeman's work includes dreamlike imagery and atmospheric painting based on inner feelings. Abstract, expressive and figurative are combined to create an emotional experience for the viewer, and she uses motifs to add distinct connotations to her work. Moon, stars, flowers and fire create a glimpse into her imagination.

Opening Night: Tuesday 5 September, 5-7pm
Artists Talk: Friday 15 September, 1pm

First Site Gallery is run by RMIT Link Arts and Culture

Image Credit: Untitled 2, Sophie Freeman, 59.5 x 42cm, graphite and acrylic on paper, 2016