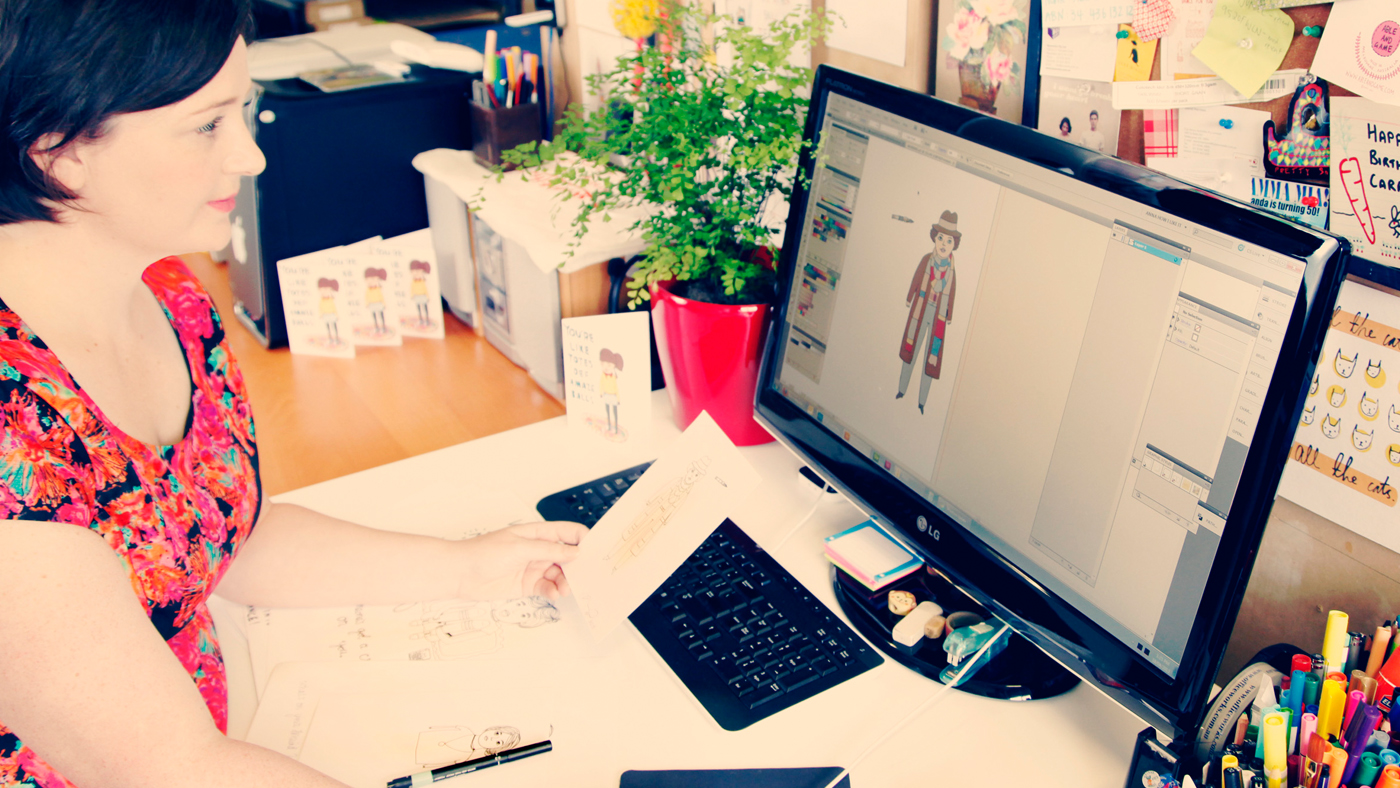 Meet the Maker: Able and Game
This tour brings you to the production studio of Anna Blandford and Gareth Meney – together, they form Melbourne's popular greeting card company, Able and Game.
The Able and Game pair create a range of illustrations and gift cards featuring plenty of cats and some of life's silliest and profound moments. Gareth, a Scot with a background in IT, arrived in Melbourne seven years earlier and met Anna, a Australian girl with a desire to draw.
Discover how they have used humour to convey social and interpersonal messages, the process of creating a loyal following in Australia, and what goes into running a successful greeting card company.
Meet the Maker studio visits are free and open to all RMIT students.
Places are limited for Meet the Maker studio visits so please book early to avoid disappointment.
For more information contact linkarts@rmit.edu.au.