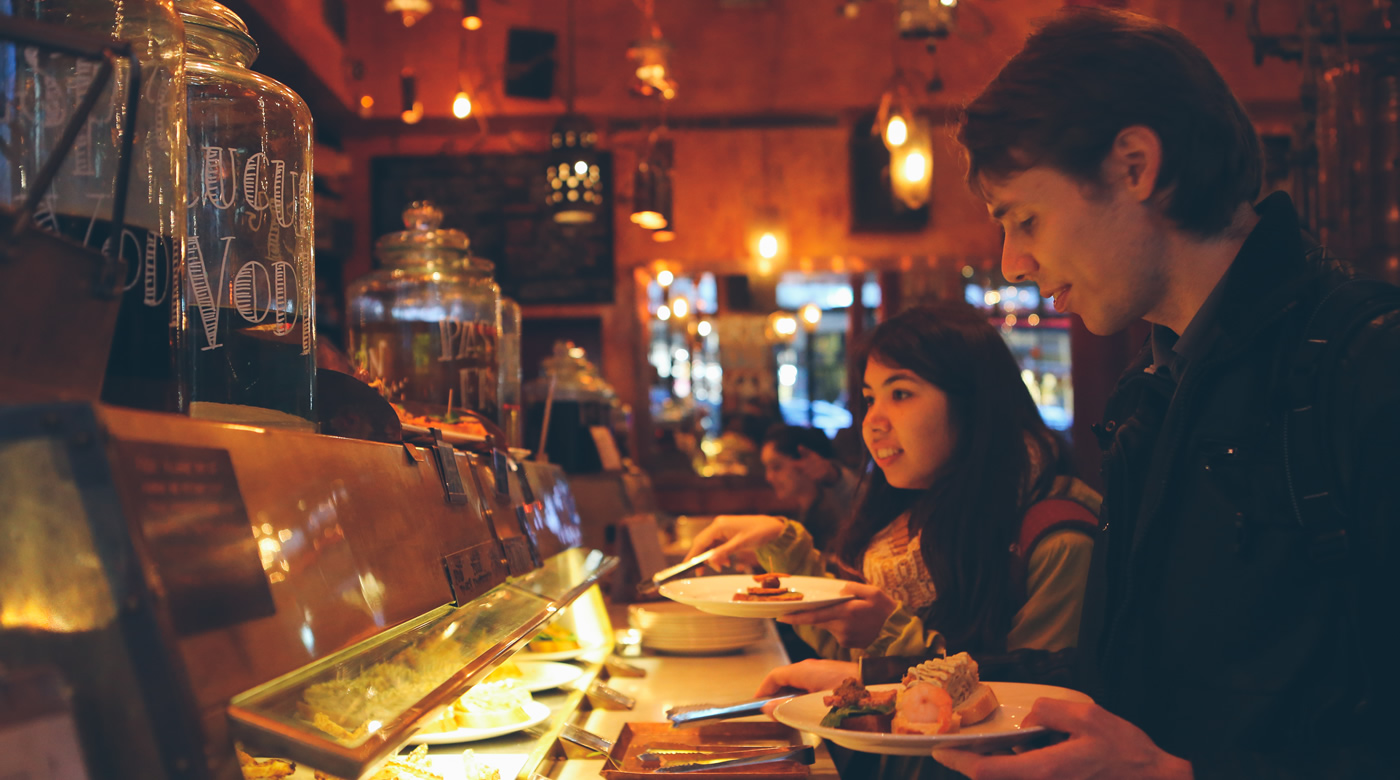 Melbourne Progressive Dinner
Whether you've missed out on our previous food tours or just want to join another, don't miss this month's Melbourne Progressive Dinner.
Question: when was the last time you had a three-course dinner for $15? Answer: book now, and let us know!
On this food tour, we'll take you to three Melbourne restaurants, handpicked by our experienced guides, for entrée, main course and dessert. Bonus – you get to meet other RMIT students.
This food tour is guaranteed to sell out, and is strictly for RMIT students looking for cheap eats or fabulous company.