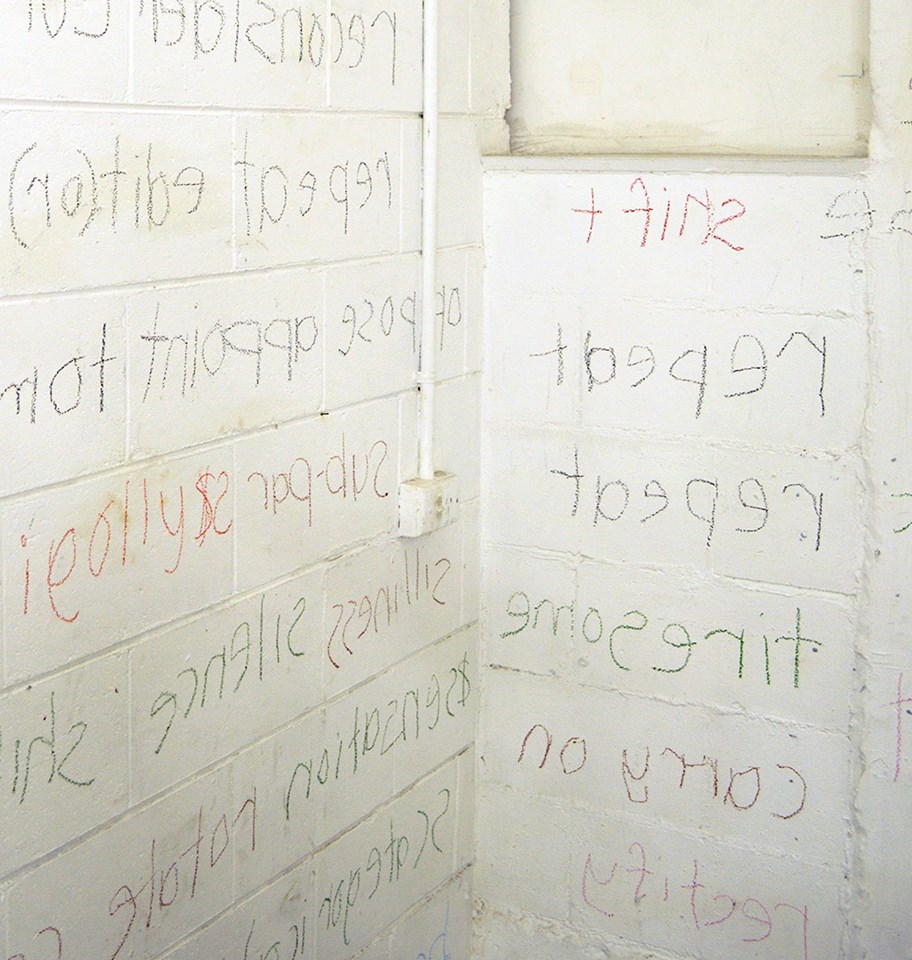 Object as subject: Amy Prcevich
Text as an object; as malleable; as a collaboration with the viewer.
GALLERY 3:
Object as subject is an invitation to experience a reconstruction of language. It flips the traditional, informative role of the written word on its side and is a salute to the impressive density and potential of language.
Opening Night: Tuesday 19 September, 5-7pm
Artists Talk: Friday 29 September, 1pm

First Site Gallery is run by RMIT Link Arts and Culture

Image Credit: Object as subject,Amy Prcevich, dimensions variable, pastel, 2016