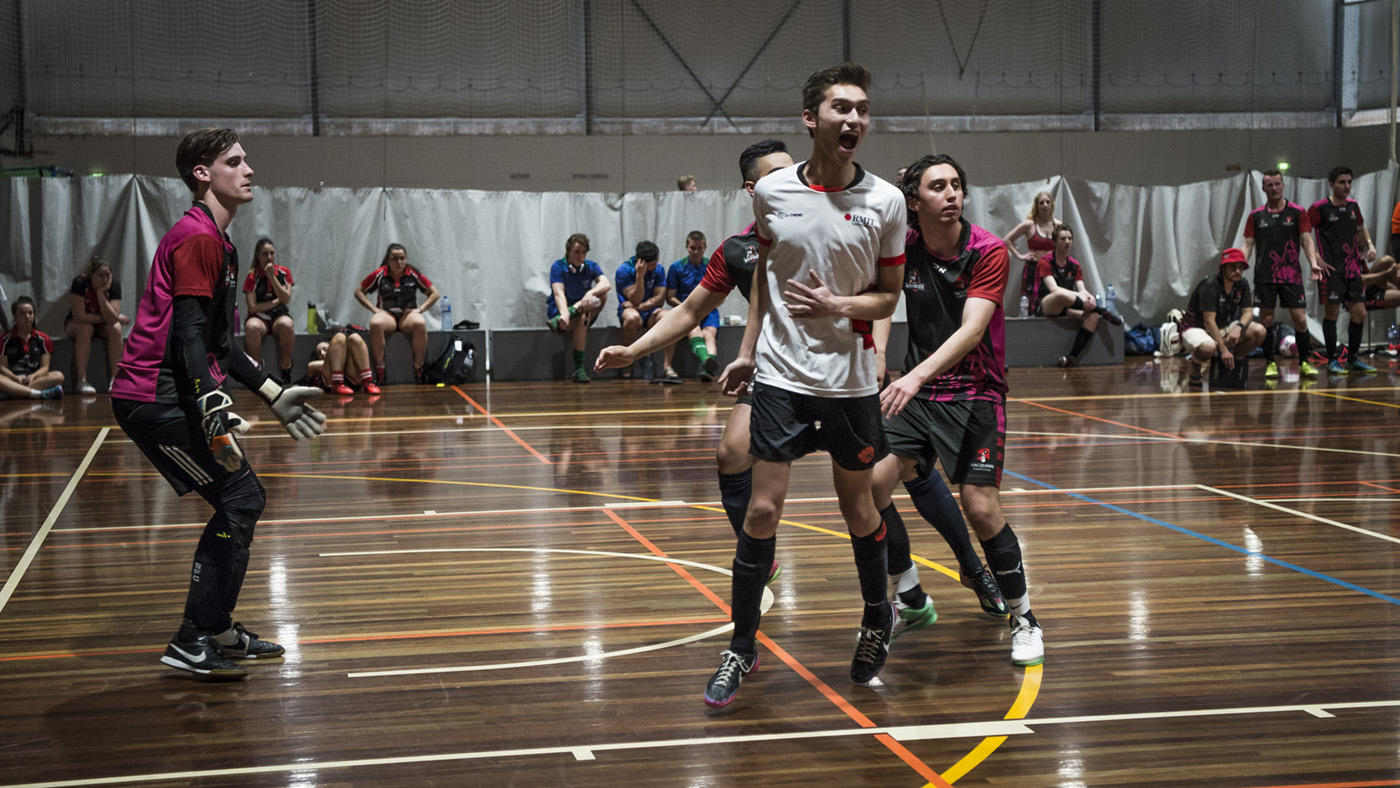 Semester 1 Futsal Cup 2018
Get your mates together and form a team for this semester's biggest futsal fest at RMIT Sports Centre.
Take on fellow students and staff in RMIT's futsal round robin cup at the RMIT Bundoora Sports Centre.
The format of the day will be a round robin tournament (fixtures to be released closer to the date). Following the round robin tournament will be knock out finals with the top 4 teams.

The tournament will be held at RMIT Sports Centre Bundoora and will contain a group stage, followed by knock-outs and finals, all to be played on Sunday 29th April.

It is strongly recommended that all players wear shin guards while playing, you can bring your own or purchase a pair with your registration.

Each team must have a minimum of 6 players, with a maximum of 10 players per team

**Registrations close midnight on Tuesday the 24th of April**

Each player on the team must register to be eligible to play in the tournament.

Once registered you will receive an email with all relevant information closer to the event date.
Please note: a photographer will be present at this event. If you do not wish to have your photo taken please notify event staff.