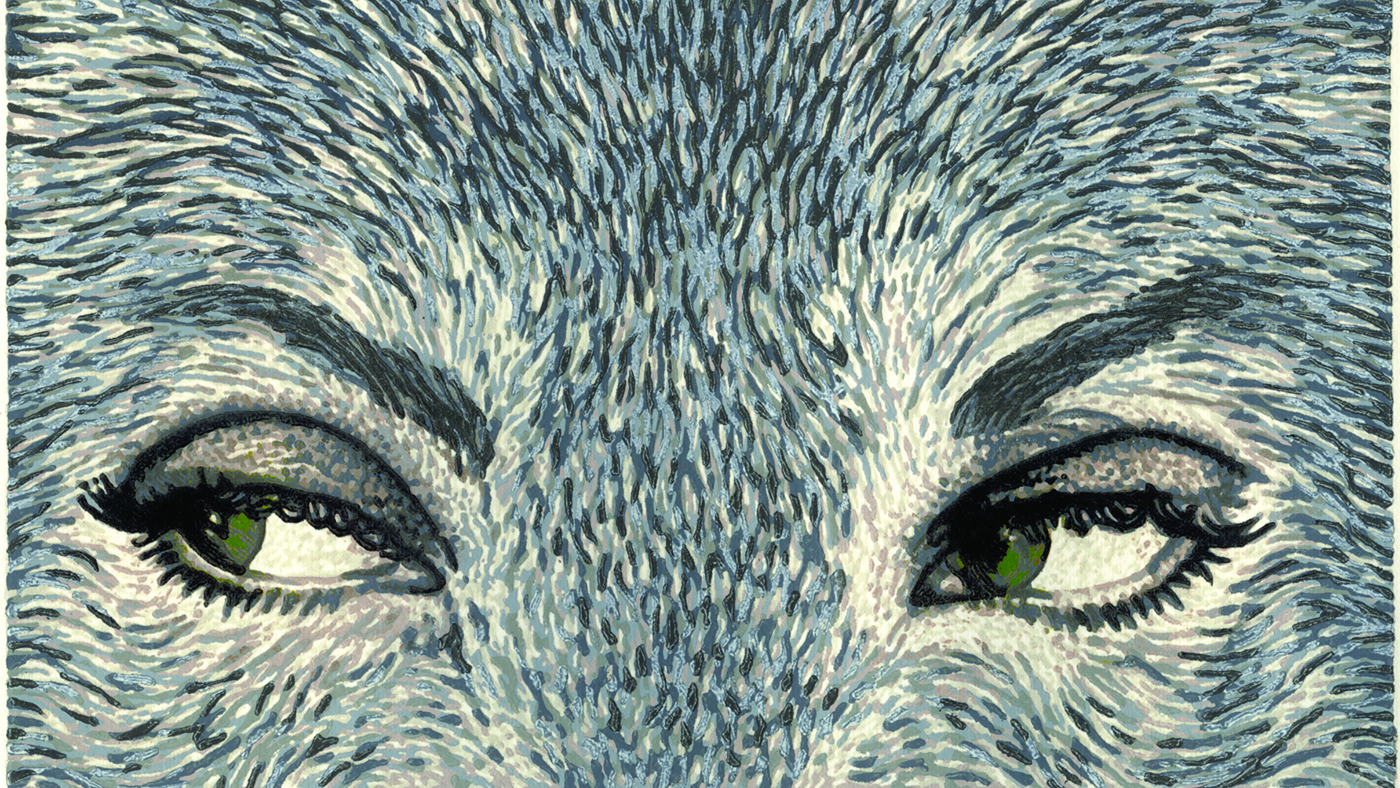 Metamorphosis & transformation
Let's talk metamorphosis, mythology, fables, fairy tales & folklore with renowned print makers Jazmina Cininas & Deborah Klein as part of RMIT Gallery's exhibition My Monster: The Human Animal Hybrid.
Join renowned printmakers, Jazmina Cininas and Deborah Klein, as they discuss their work and monstrous hybrid influences, from werewolves and folk tales, as part of RMIT Gallery's My Monster: The human animal hybrid exhibition.
For over two decades, Cininas has been charting the various incarnations of the female werewolf as a vehicle for her printmaking practice, best known for its technically demanding reduction linocuts.
Klein has been researching fairy tales and folk tales for several years, starting with her fascination with the tradition of woodland myth and allegory dates in childhood. Lately, it has become the primary focus of her visual work, beginning nearly a decade ago with the Moth Women.
Image: Jazmina Cininas,White Fell's eyes turned (green) (2010) Reduction linocut 20 x 15 cm.